Innovation is the lifeblood of smartphone companies and Sony is one that is at the forefront of it all. After launching the Sony Xperia 2 Smartwatch, Sony is now foraying into the entertainment device business. It is the second smartphone company to launch an Android stick that controls your TV.
Sony has officially launched its  NSZ-GU1 BRAVIA Smart Stick which will not just transform your TV viewing experience but also give you Android functionality, such as the Chrome Browser, Google Play and Google Search. It will also give you access to apps such as Pandora, Netflix and Amazon Prime.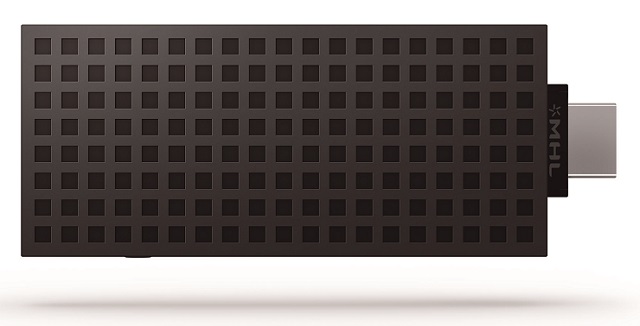 Commenting on the launch Sony's Marketing Manager of Sony's Home Entertainment and Sound Division, Jamie Marsh, said,"The BRAVIA Smart Stick answers the question, 'What's on TV,' with 'whatever you want to watch. It brings the full power of Google services to your TV. From the apps in the Google Play store to the power of Google search, the BRAVIA Smart Stick integrates seamlessly with Sony's own BRAVIA apps and navigation to deliver an amazing connected TV viewing experience"
The BRAVIA Smart Stick is a device that can be easily put into your BRAVIA TV MHL slot. You can actually load all your content such as pictures, music and videos. The Smart Stick will let you make the best of your BRAVIA TV. You can actually use it along with your current Satellite or TV connection. You can also use its applications along with running TV in another window.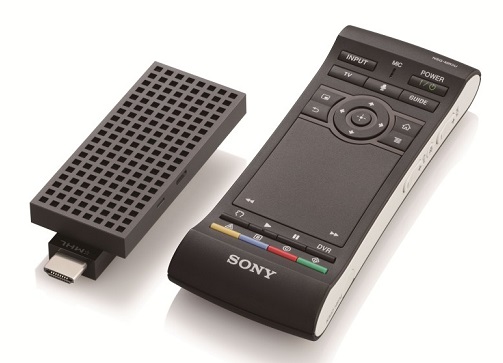 The hardware sounds amazing with a QWERTY keypad on one side and a touch pad on the other. Besides, it also comes with a remote control and you can actually give voice commands for getting stuff done. Using the remote, you can also have smartphone-sy features on your TV, such as Pinch and Zoom.
The Smart Stick comes with 8 GB on bard storage and Sony has also pitched in some BRAVIA apps which also work with the Smart Stick for an enhanced viewing experience, it also gets access to the BRAVIA internet video library.
It is priced at $150.
Specs at a glance:
Form Factor: 0.89 x 4.29 x 1.65 in
USB 2.0
Comes with Remote
IR Blaster
Wi-Fi 802.11. b/g/n
HDMI output
8 GB on board storage
QWERTY keypad
Clickable touchpad