The Sony Sociallife app is a well-known news app that used to come pre-loaded only on the company's Xperia smartphones, until now. Considering the high recommendations for the app, Sony has released the app on the Google Play Store.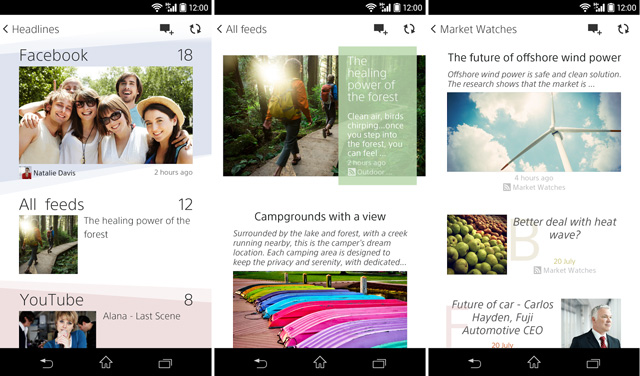 Sony has released the Sony Sociallife app on the Google Play store for any Android smartphone running version 4.1 or higher. However, the app is still limited to Xperia tablets but is expected to be available for other Android tablets shortly. The app has already crossed 13 million downloads and is expected to rise even higher now that it is open to a wider range of smartphones.
The Sony Sociallife app aggregates news from its affiliated news partners which include over 250 news organizations and display it in a very pleasant manner, which makes it very easy to read and find the required news. It also pulls updates from Facebook posts, Tweets and YouTube videos. The app can be added as a widget to the home screen as well. You can download the app from the Google Play store.