Sony Tablet S Android ICS update is now live
The new Android 4.0 update is now available for the Sony Tablet S. The new update is said to bring in new features including single motion panorama photo mode, direct access to your SD card, and loads more.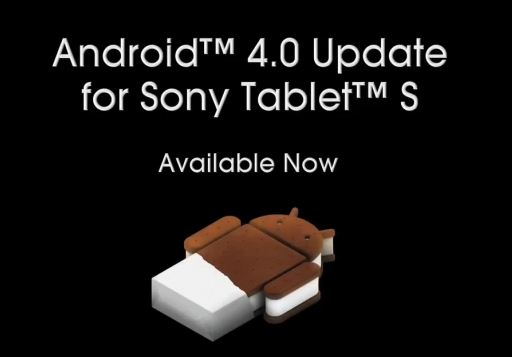 Here's the change log:


•Enhanced lock screen
o Direct access to Notifications
o Unlock direct to camera
•New panoramic camera mode
•Enhanced Gallery media viewer
o Direct SD card access + photo editing tools
•Exclusive "Small Apps' for multi-tasking
o Calculator, Browser, Remote Control
o Move to screen edge for reduced clutter
•New Home Screen actions
o Drag icons together to create folders
o Add names to folders
•Enhanced web browser
o Switch from mobile to desktop web sites
o Save pages for offline viewing
•Access files directly from SD card
•Native screenshot capture
o Press "power" and "Volume –"


You will get a notification for the update as soon as you connect the tablet to Wi-Fi. So start updating!


The company is also giving a discount on the tablet if you buy it before the 12th of May. Buyers will receive a $50 instant rebate and a free cradle accessory so the 16GB Sony Tablet S will be $349 and the 32GB will be $449, though we do not have confirmation about the offer in India.