The new iPad launches in nine more countries today including India
As promised, Apple is launching its latest iPad in nine more countries today and yes it includes the Indian market. Announced on the 7th of March, the new iPad has been a big seller around the globe and today's launch takes the availability of the device to a total of 46 countries.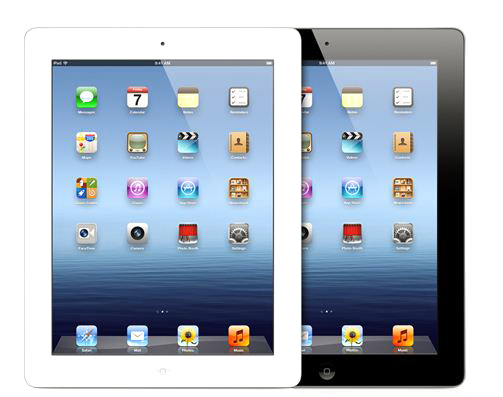 This is the fourth launch of the new iPad and countries including Colombia, Estonia, India, Israel, Latvia, Lithuania, Montenegro, South Africa and Thailand will get a taste of the device from today.

Indian consumers can rejoice as the country just got its first 4G network service thanks to Airtel, so we can expect a bundle offer from the company. Consumers however, can still use their existing 3G connections on the 4G LTE version of the new iPad.
China has been surprisingly ignored for today's launch, which means that the company might be planning on a big launch as China has been a big market for Apple.
For full specifications of the new iPad, visit here.

Prices:
Wi-Fi Only
16 GB – Rs. 30,500

32 GB – Rs. 36,500

64 GB – Rs. 42,500
16 GB – Rs. 38,900

32 GB – Rs. 44,900

64 GB – Rs. 50, 900
There will be a price cut for the iPad 2 as well, the iPad 2, 16 GB Wi-Fi only model will sell for Rs. 24,500 and 16 GB Wi-Fi + 3G model will sell for Rs. 32,900