Sony tablet V150 appears on benchmark results, runs on Tegra 3 and Android ICS
Benchmark results can sometime reveal a lot about upcoming devices and this time around Nenamark which is a popular Android device benchmark testing tool has helped us discover a new tablet from Sony.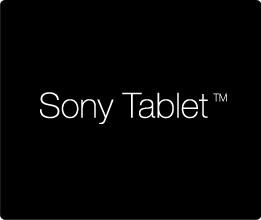 Though Sony is lagging behind when it comes to the Tablet market, it is not here to rest. It already has two tablets, the Sony Tablet P and Tablet S in the market and now a mysterious Sony V150 has appeared on Nenamark 1, thanks to a developer who took the help of the tool to see how much the new tablet can score.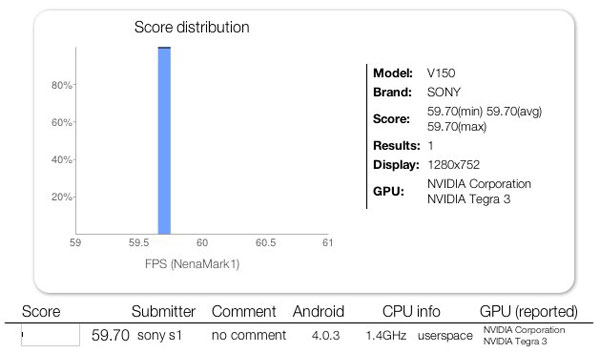 From the results the Sony tablet V150 scored a nice 59.70 which is way better than Sony's Tegra 2 running current tablets. It was found to be running on a quad-core 1.4GHz Nvidia Tegra 3 processor combined with Android 4.0 Ice Cream Sandwich OS. The display resolution of the V150 is same as that of the Sony Tablet S at 1280 x 752 (WXGA) so it is indeed its successor.

Now with such a nice score and decent and competitive specs, Sony can catch a few eager consumers if the V150 is released into the market on time.