Sony teases us with a 'Surprise', less than an hour to go for the unveiling
Sony Mobile is readying a 'Surprise' for all of us and has teased it over its official Facebook and Twitter pages. The surprise is scheduled for 11 AM GMT (4:30 PM IST) and we expect the company to probably make an announcement of some software but mostly of a smartphone.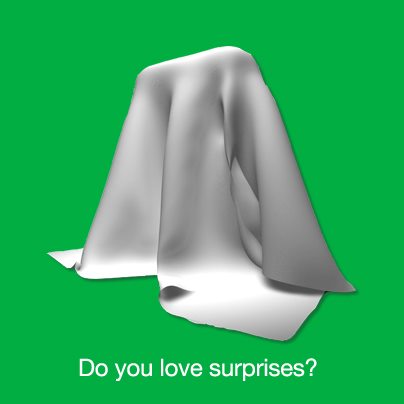 Sony has said, "Not long now… we've got a surprise for you at 11am GMT on Monday! Ready for something fun?"

With this surprise, we are expecting for the company to unveil the international version of the Sony Xperia GX (codenamed Hayabusa) to be unveiled by the company.
The Xperia GX was unveiled by Sony for users in Japan back in May last month which went on to become the first LTE smartphone from the company alongside the Xperia SX.
The specs of the LTE version of Sony Xperia GX include a 4.6" Reality Display, 1.5GHz dual-core processor, 16GB internal flash storage, 13MP camera, Android 4.0 Ice Cream Sandwich, Curved back like Xperia Arc. And we expect the specs to remain the same in the international version too.

Just about an hour or so before we hear what the surprise really is from Sony. Stay tuned, as we'll let you know. And yes Sony, we are ready for something fun!

Update: Check out the 'Surprise' from Sony over here