Sony UHS-1 U3 SD cards launched in India starting from Rs. 5339
With the increasing demand for expandable memory storage, Sony has launched the new UHS-1 U3 memory cards in India.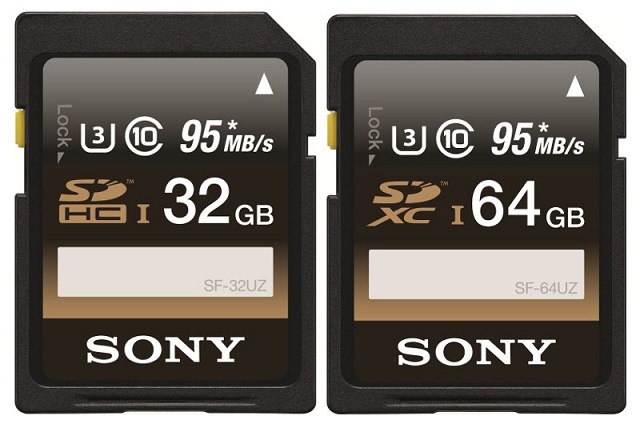 Sony has announced the launch of the ultra-high speed SD cards – the UHS-1 U3 cards, which are the latest in the company's UZ range of cards. The cards are available in 32 GB and 64 GB storage options and are highly recommended for the DSLR cameras, especially the ones used to record 4K videos, as the cards have an extremely fast data transfer speed.
The Sony UHS-1 U3 memory cards offer read speed of up to 95 MB/s and write speed of up to 90 MB/s thus improving efficiency. Further the cards Water-proof, Temperature-proof, X-ray-proof and Dust-proof making it highly reliant. Sony has also included the file rescue software using which users can recover accidentally deleted photos and movies. The 32 GB variant is priced at Rs. 5339 and the 64 GB variant is priced at Rs. 9442.