Sony Xperia Z3 leaks in new alleged pictures
The next flagship from Sony, the Xperia Z3 has been in rumors already. We recently came across some of its specifications and now, we have some alleged pictures of the device.
The pictures here are of a working Sony Xperia Z3 and along with the new images, we also have new details around the upcoming flagship.The device is said to have the model number L55t, which suggests it is the successor to the Xperia Z2 (L50t for China).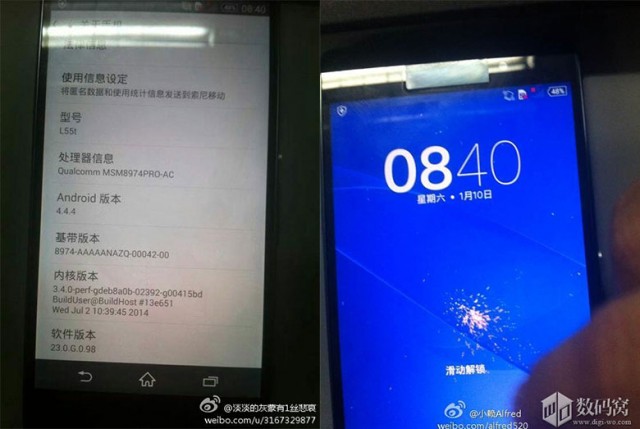 From what you can see in the pictures, the Xperia Z3 looks similar to the Xperia Z2 with the same 20.7 MP camera on the back. We also get confirmation on the other specifications like a 2.3 GHz Snapdragon 801 processor, although we would have liked the Snapdragon 805 to be present. We still don't know if the device will come with a 1080p display and a Quad HD one. There's Android 4.4.4 KitKat in tow.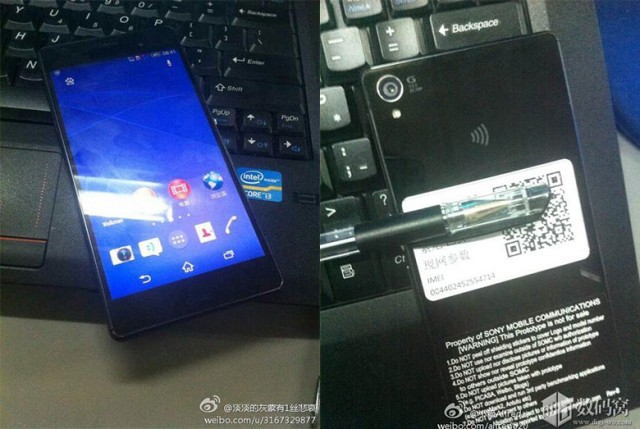 Rumors suggest a September IFA launch for the Xperia Z3 along with the Xperia Z3 Compact, so there's still some time left and we should get more leaks around the device by then. We were hoping for a new design on the Xperia Z3 but as it seems, that's not going to happen.