So we have mobile phones for business people, for the ladies and for elders but there was no phone for small children. But not anymore! The GPS expert, SatGuide has introduced a new device for the kiddies. The handset which is called the Child Phone has an inbuilt GPS tracker which will help in detecting the location of the kid but its parents.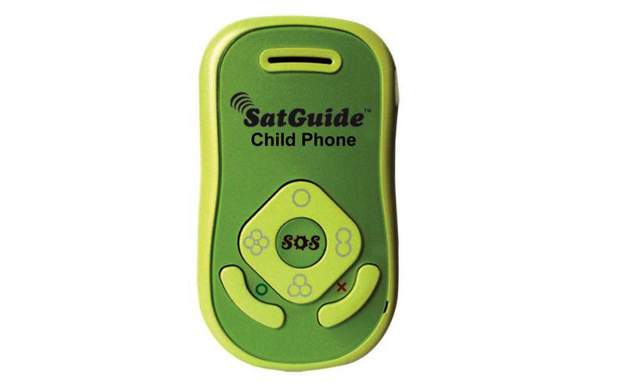 The handset comes with a very simple design, without any screen thus the kid who is using it will not be confused as how to use it. Plus parents can pre-assign only 4 numbers on the 4 buttons on the mobile which can either be of their own or of any other person that the child can call in case of any emergency. There is a 'SOS' button in the centre of the device which will send out text to all the 4 pre-assigned numbers so that they can contact the child on time.

The Child Phone has a very superior GPS receiver onboard, a fast TTFF (Time to First Fix) and supports GSM 900/1800/1900 MHz frequencies. If a child is lost then the parents of the child can logon to a website and with their login details track the device with the help of the GPS capability. If in case the GPS is not working, then the device can also be located using the GSM locating technology.
Indeed a very interesting and helpful product out there which is available at all major retailer and also online through HomeShop18 for Rs. 4,990.
Catch a video of the Child Phone below for more