With the rising demand for unlimited high-speed broadband plans, Spectranet has now launched a 100 Mbps fibre broadband service in Bengaluru.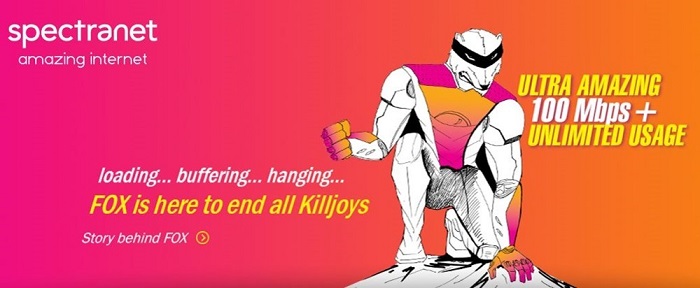 Spectranet has announced the launch of the optical fibre broadband services in Bengaluru. The company offers truly unlimited usage with symmetric speed of 100 Mbps which means that the users will get both 100 Mbps upload and download speeds. The truly unlimited high-speed fiber broadband plans start at Rs. 1199.
On purchasing the initial launch phase offer, customers will be secured of any changes in launch offer plan for the next 24 months which is only available for the 30 days and after that it would be moved to the regular plan. Currently the Spectranet optical fibre broadband services are available in Bannerghatta, Electronic City, Kundalhalli and Bellandur.
Speaking about the launch, Udit Mehrotra, Managing Director & CEO, Spectranet, said, "Bengaluru being the IT hub of the country was our natural choice to begin our foray into the southern markets. With tech-savvy residents who have a preference for quality services, we are very excited to unleash the third age of connectivity from here.  Fibre being the most advanced technology enables broadband to work years on years without the customers needing to upgrade their cables. This enables us to potentially provide speeds 100 times beyond what the customers are experiencing now and enhance their experience. In US, minimum broadband speed is 25 mbps, we want to bring our customers at par with the global broadband users."