Spice Stellar 360 Review: QWERTY Android goodness
Spice has been kind of dormant in recent times. We have seen many releases from the company in the budget Stellar series, but there are hardly any releases from the mid-range Pinnacle series. Well, the Spice Stellar 360 is a continuance of that tradition. From the onset, this is is a repetition of the winning formula from the series – very well-priced handsets offering the usual Android goodness. Although, Spice has kind of played around with this formula this time – It has kind of tried to bring back QWERTY Android phones (a.k.a. Touch and type phones) which have been released here and there, but never left any impact in the market. The thing with the Spice Stellar 360 is that it is not only innovative in terms of what its form factor represents but also its price tag. At a negligible price tag of Rs. 4,799, it has priced itself aggressively against every other phone in this segment.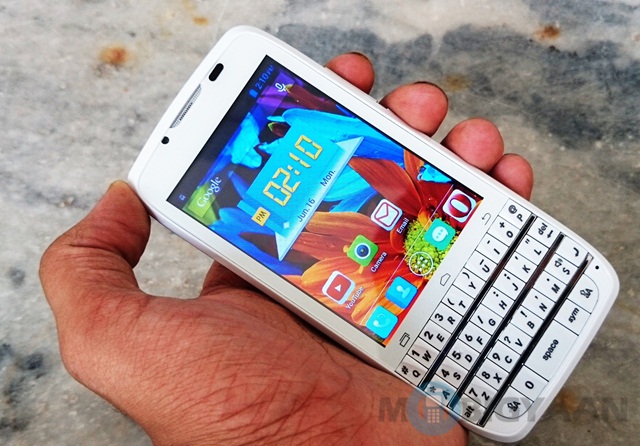 Spice has, rather than try to create some out-of-the-world mid-range phone, has actually played around with the price tag. It hasn't followed the outdated philosophy of just endowing a low-end phone with what's basically needed and nothing else, with little or no innovation.
But, the question then is, will it be a failed experiment or a successful one?
Lets find out in our Spice Stellar 360 review.
Spice Stellar 360 Specs:
3.5-inch display
HVGA (480x320p) resolution
1.3 Ghz Dual-core processor
512 MB RAM
4 GB internal storage
microSD expansion up to 32 GB
3.2 MP rear camera with flash
1.3 MP front facing camera
1500 mAh battery
Android 4.2 Jelly Bean
Dual SIM, 3G, WiFi, Bluetooth, AGPS/GMS
Hardware
Design is the star here. While I have already praised Spice's innovative endeavor, but besides that, is there anything else on offer? Well, it is a mixed bag of goodies.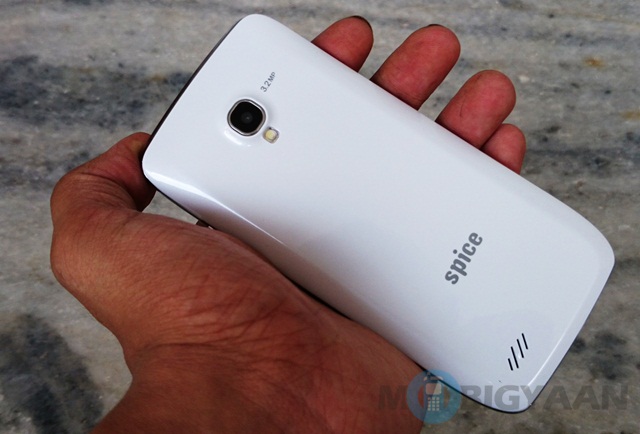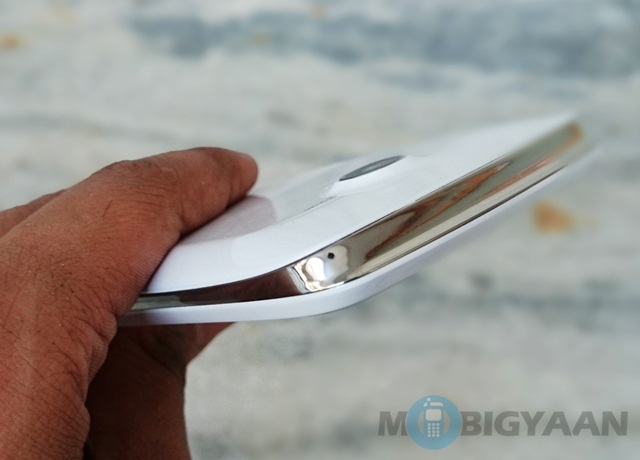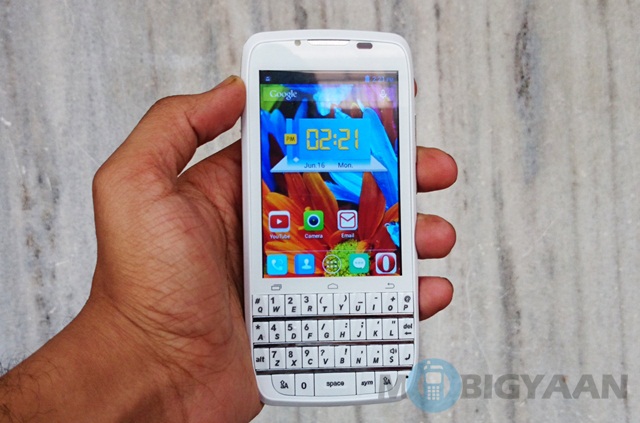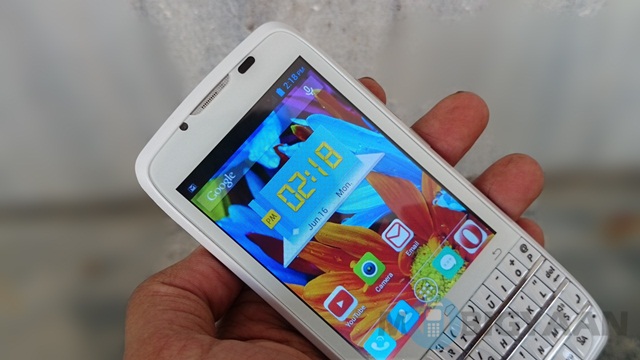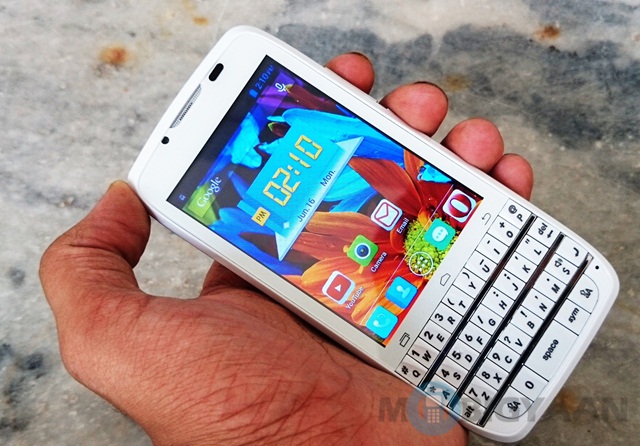 Spice has gone for a curved edge rectangular form factor. It is a fully plastic form factor, tapered around the edges with a metallic silver lining. If you would have asked me about this form factor an year ago, I would have told you that it would have been unrealistic to expect anything else. But, after experiencing the Moto E, I can safely say that there is still room for innovation and use of better materials.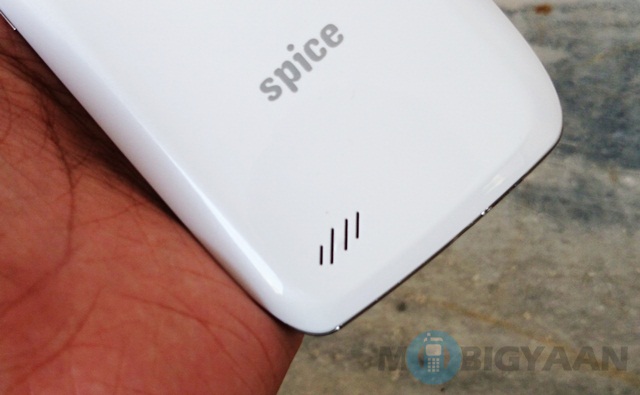 But, that being said, Spice has kind of tried to add a little tinge of style with some elements here and there. Two things that look stylish are the front and back speakers.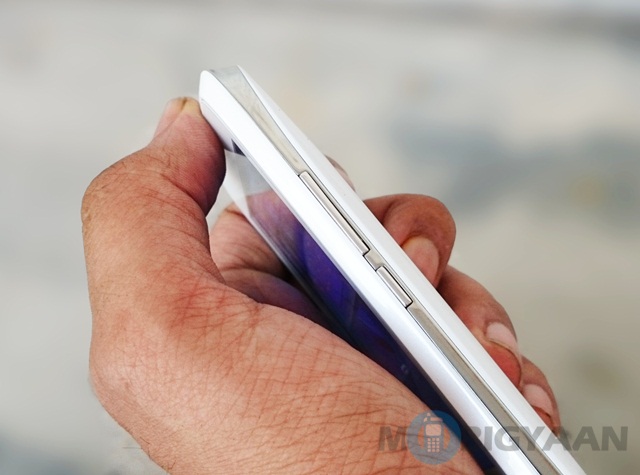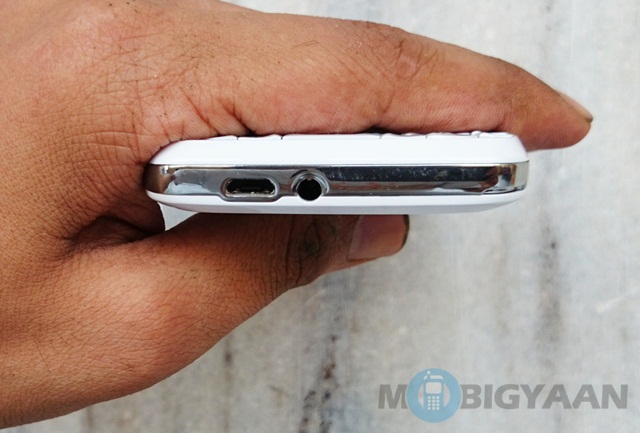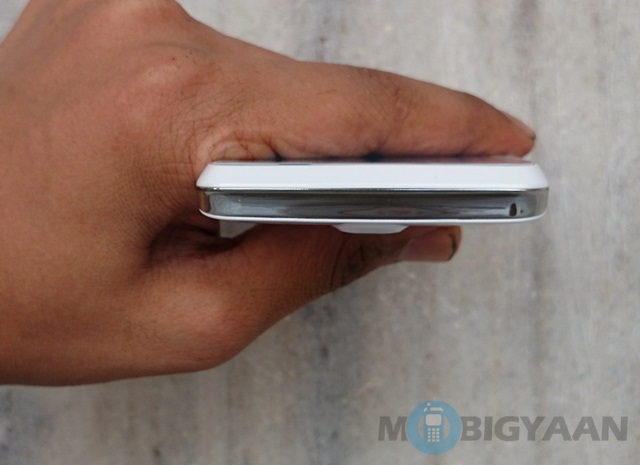 But, rest all is mostly the same. There is volume rocker along with the power button on the right side, while the audio jack and MicroUSB port are located at the bottom. An infrared blaster is located along with the front cam and the front speaker.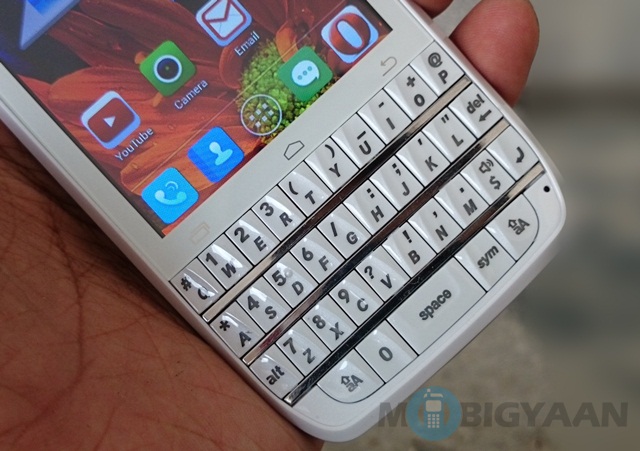 The display is a standard 3.5-inch one. Capacitive buttons and a QWERTY keypad below that. As far as the QWERTY keypad is concerned, it works well. But, I found the capacitive buttons a little too small for comfort.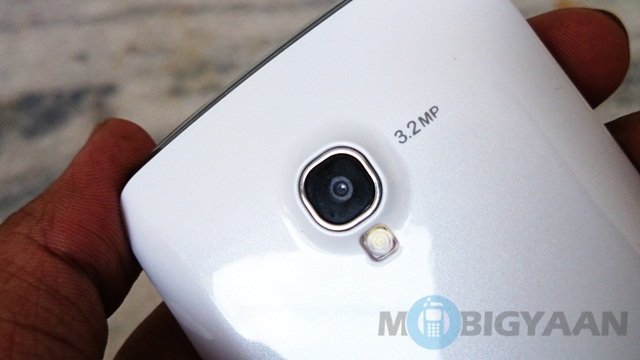 The back is endowed with a 3.2-megapixel camera accompanied with an LED flash.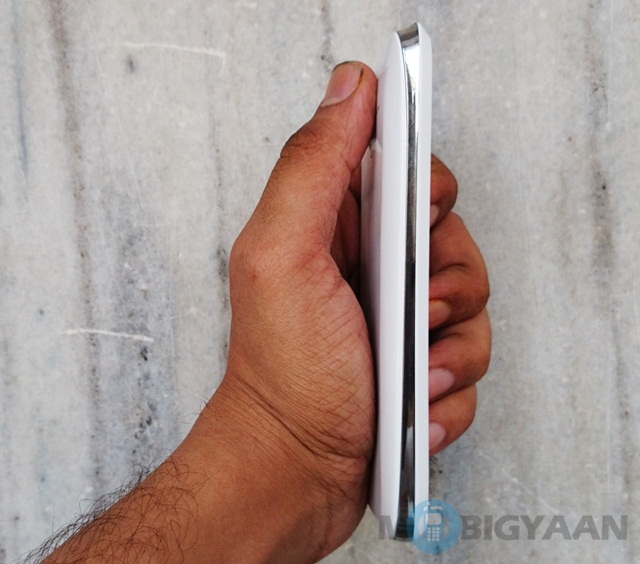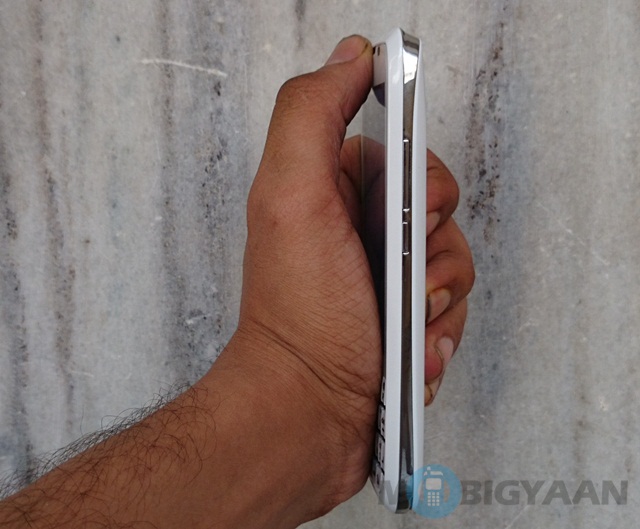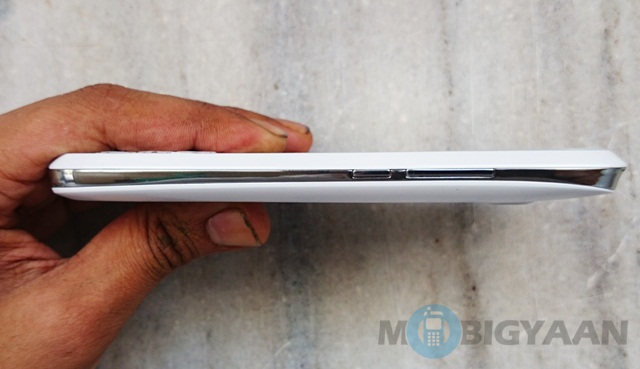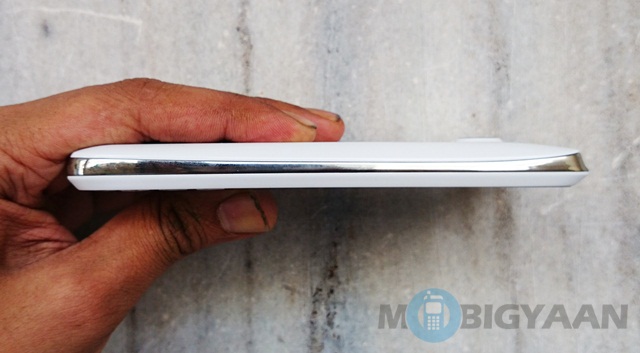 Over all, I found the form factor pretty cool and easy to hold. I don't consider this phone beauty, but it serves the purpose it is endowed with. Who will it help? Well, people who still haven't adapted to touchscreens who tend to be more and more rare.
Display
The Spice Stellar 360 is endowed with a 3.5-inch 480p HVGA display. The colors are what I wouldn't vibrant but glaring at high brightness.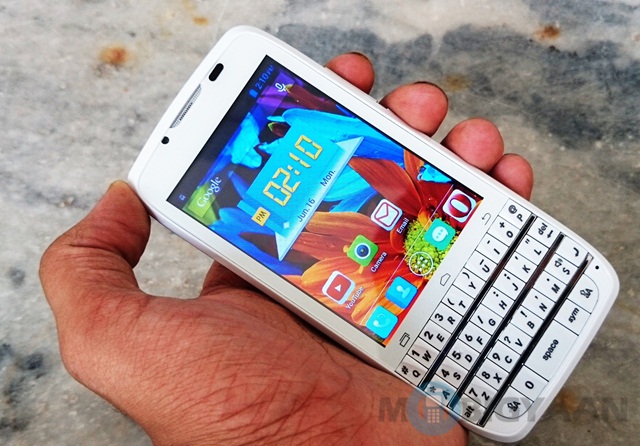 At low  brightness, it feels a tad cheap. It is not like this is because it is a low-res display. It is the kind of display that is the problem. Spice endowed the Smart Flo Poise Mi-451 with a 480p display too, but that was an IPS display. It worked reasonably well.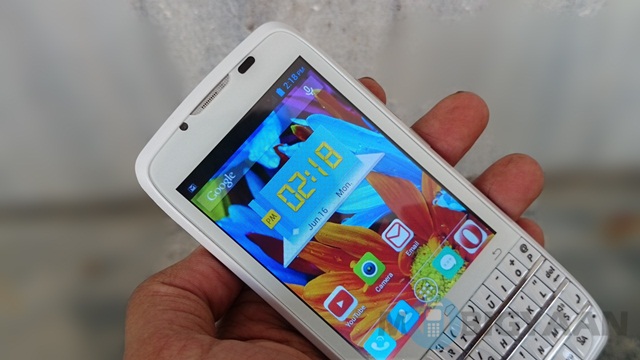 Software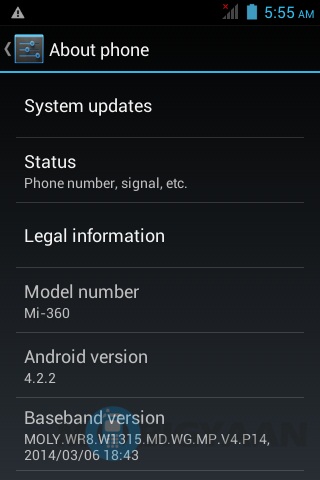 The Spice Stellar 360 comes with Android 4.2.2 on board. There is not too much to write home about the software – it is run-of-the-mill, with not too much else on offer. Spice has actually put up its own UI on the top of it.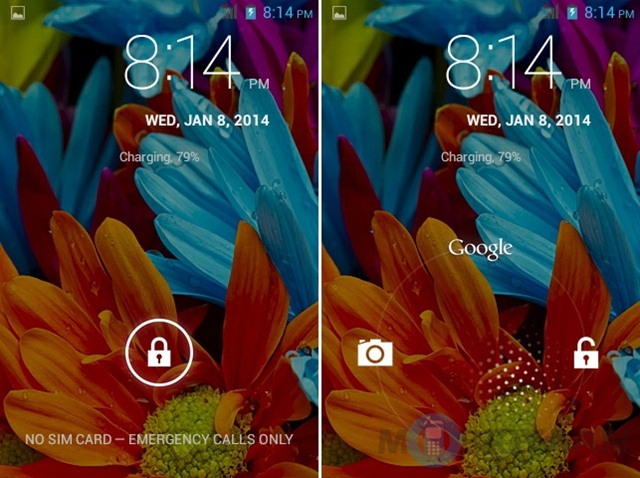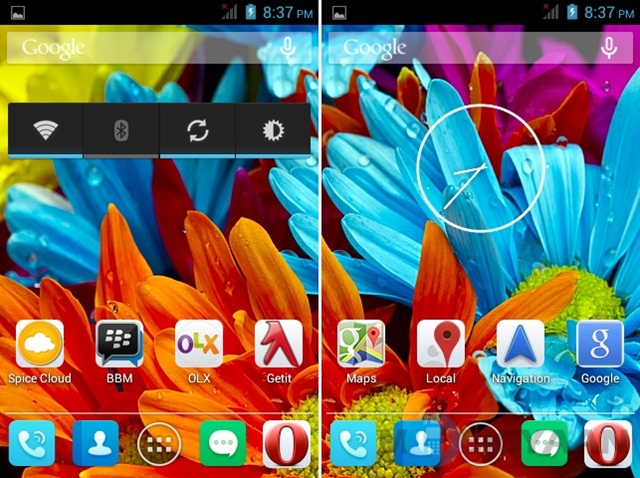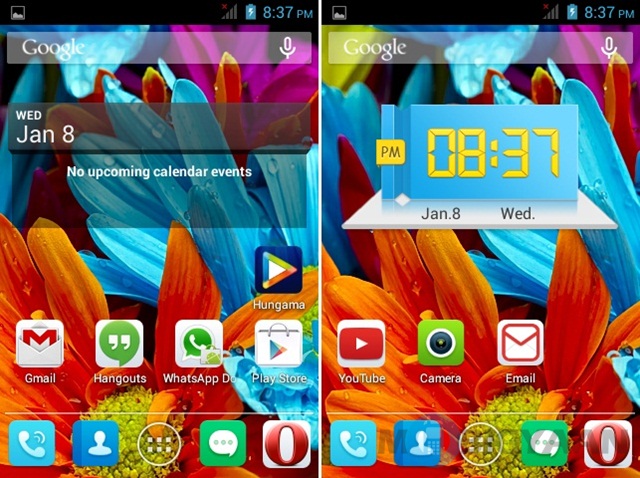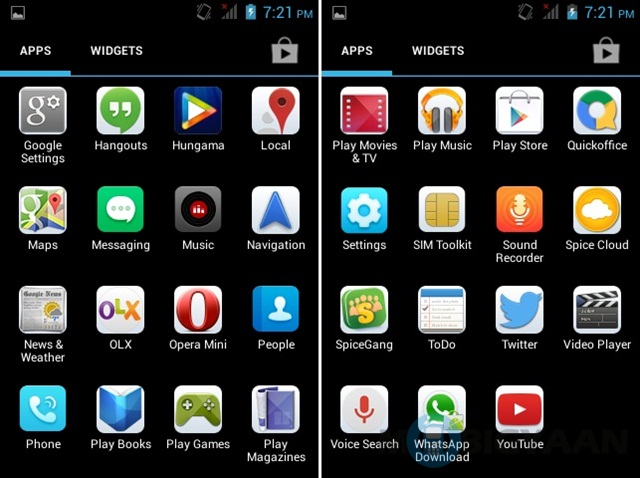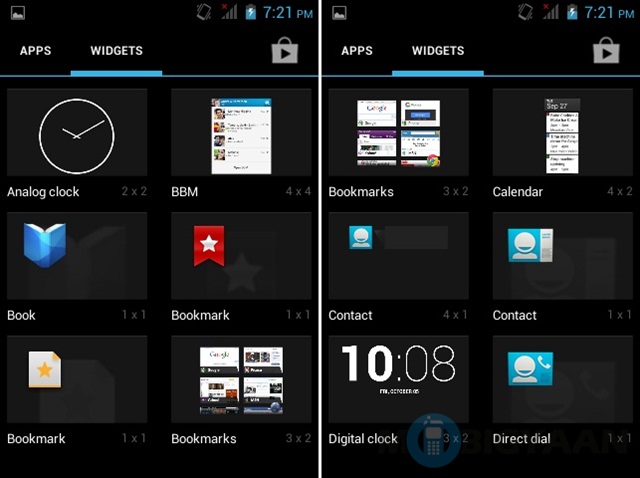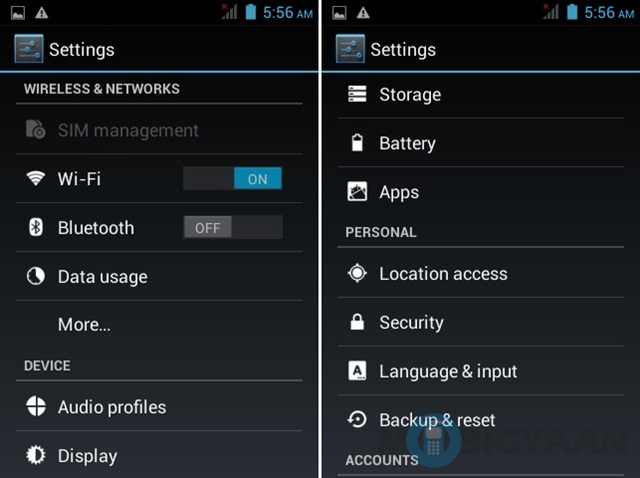 But, Spice has endowed this phone with OLX, Spice Cloud and Spice Gang.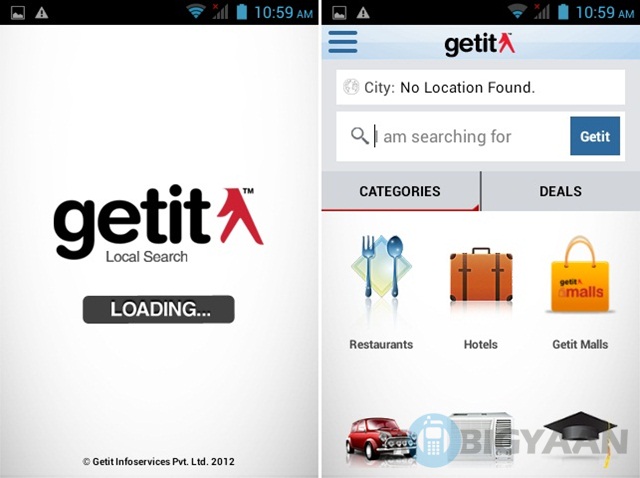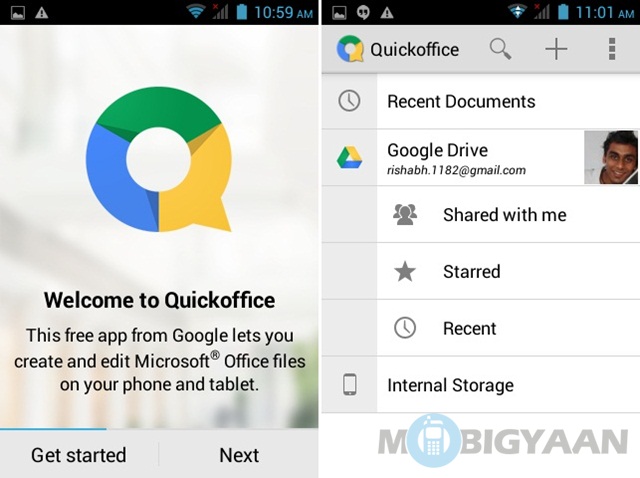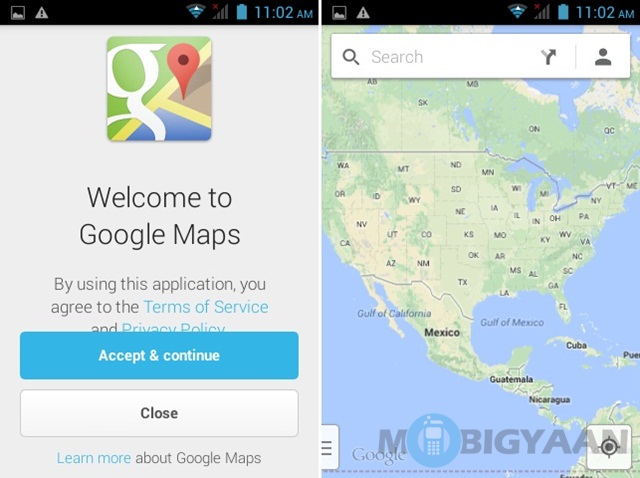 Besides these, Google apps such as Gmail and Google Maps are also there. I just think that the handset could have been a little less clogged with apps, otherwise I am  generally cool with the software, although little crevasses did show up when I tried to play high-intensity games, but you know what – just look at the price tag and you will forget about complaining.
QWERTY keyboard
This is the one feature that is the highlight of this phone. Is it worth investing in this phone? Android touch and type is so yesterday, ain't it?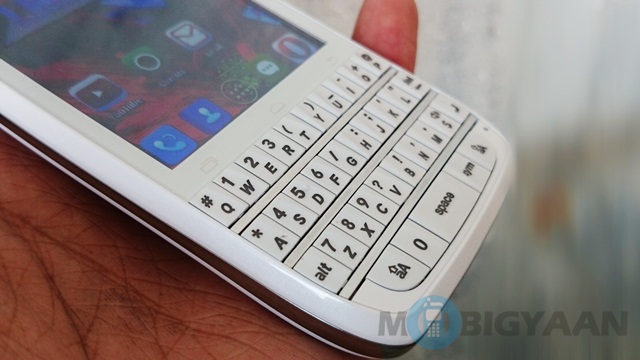 Well, in today's time, everyone investing around 5 grand in a phone doesn't expect less than a touchscreen display. But how about a smaller display with an accompanying QWERTY keyboard?
Well, unless this keyboard is something out-of-the-world thing, I wouldn't go for it, vis-a-vis a touchscreen display. But, the quagmire here is a touch and type form factor and a low price tag. The keyboard here is nit exceptional. It wasn't expected at this price point. But, is it usable? Well, yes. I would agree that it is an okay keyboard. But is the software in concurrence with the touch and type form factor? My answer to that would be no. I do not think that Android Jelly Bean or Spice's adaptation of it is actually works too well. I tried the QWERTY Keyboard for some time, but had to revert back to the touchscreen display. I would mostly use the touchscreen display and just go to the keyboard as an accompanying accessory.
Camera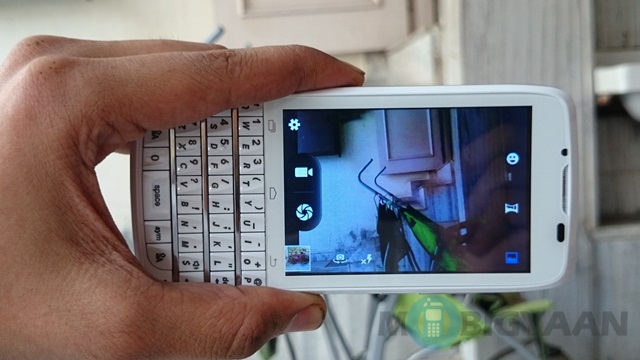 I would like to say about the camera that it works decently. Spice has slowly and steadily improved on its camera technology. These cameras are not amazingly endowed, but they are workable.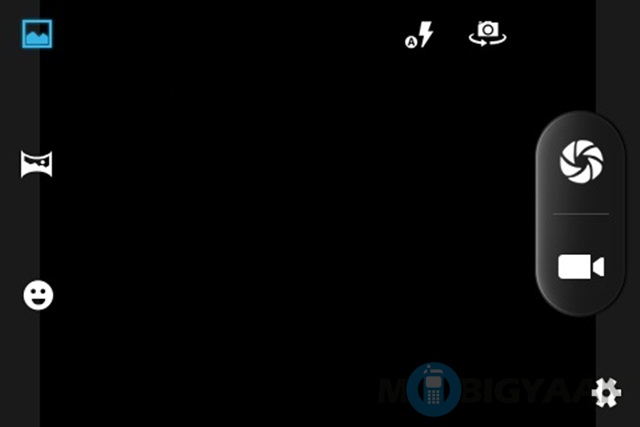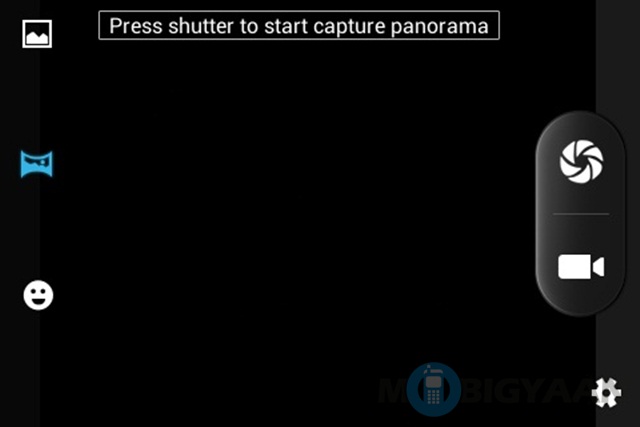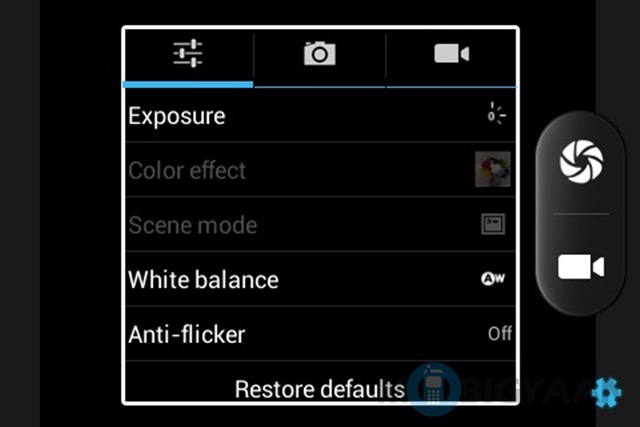 The camera app is same as before.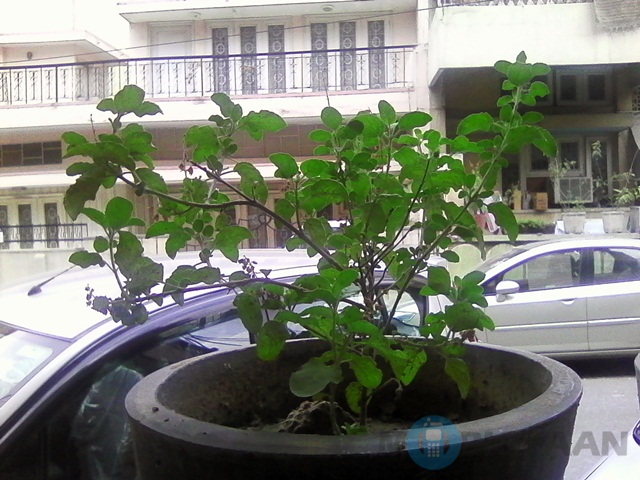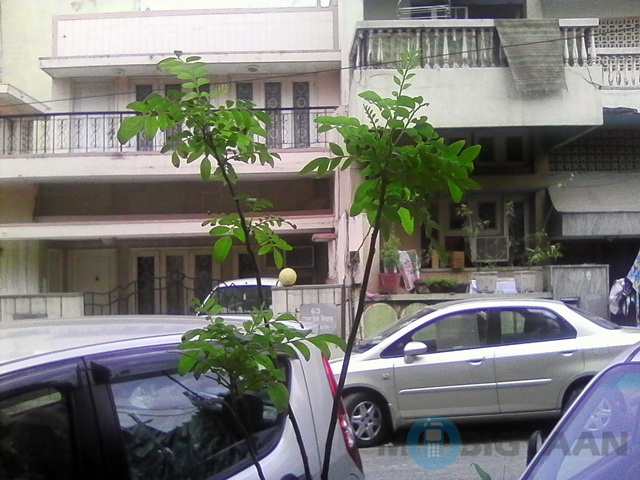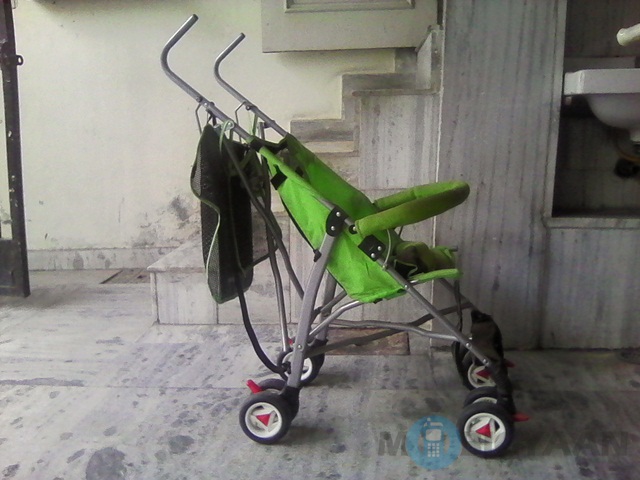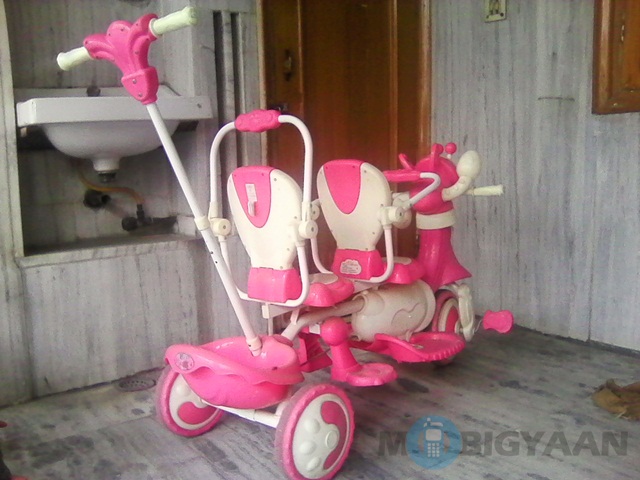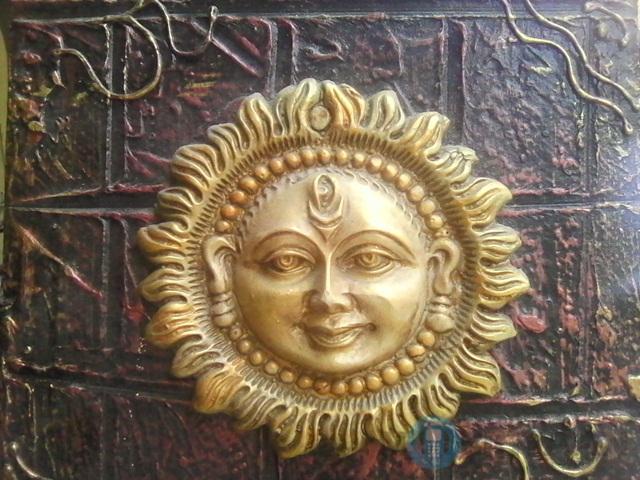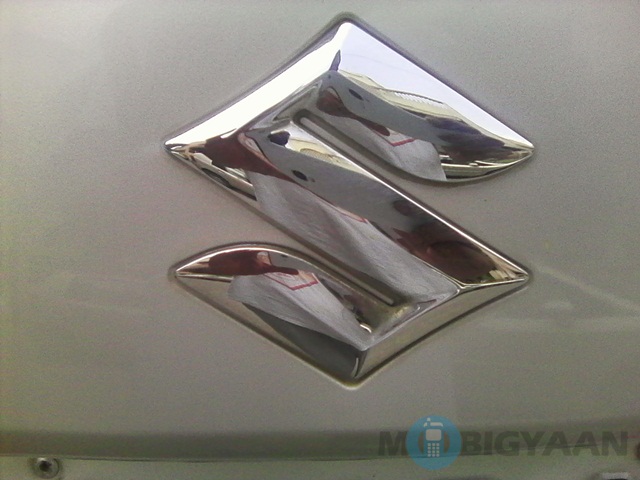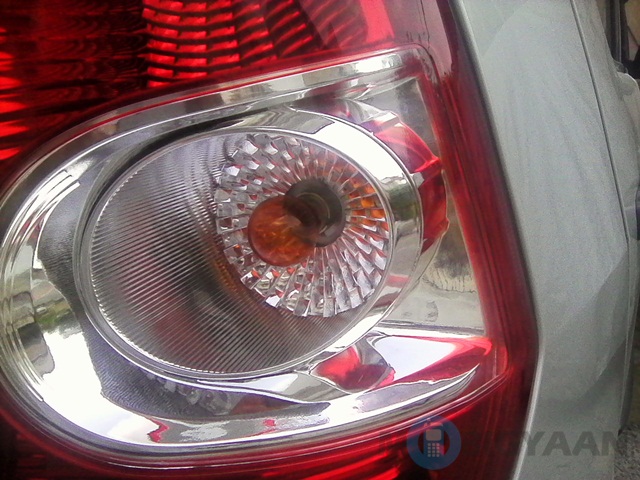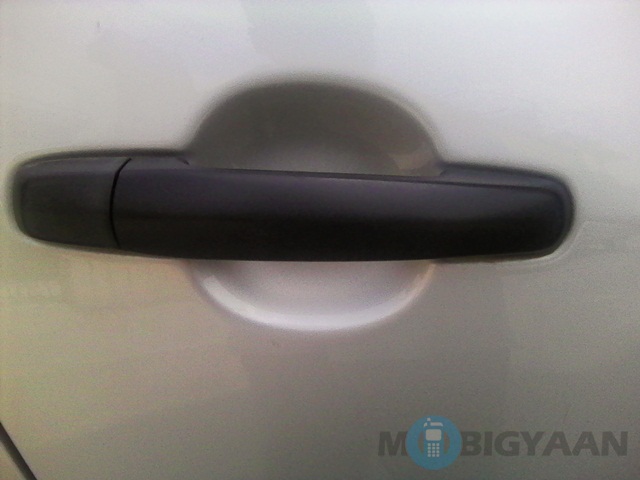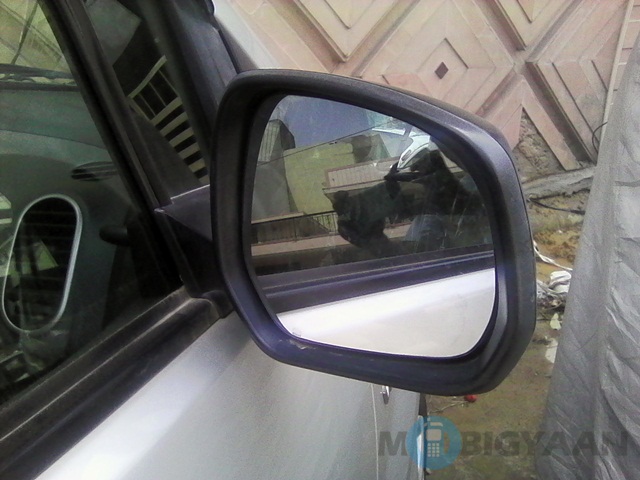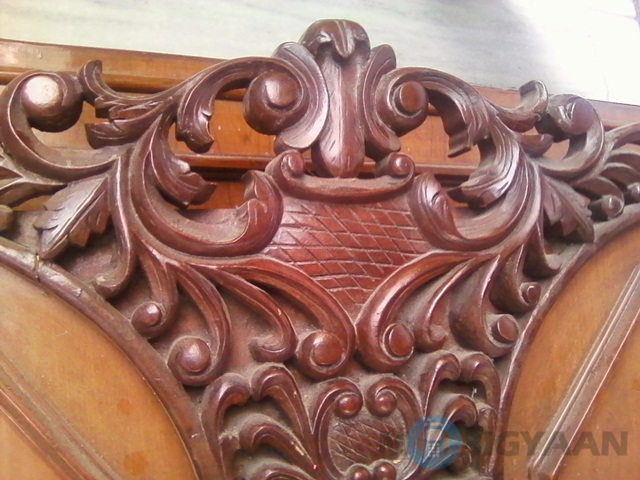 The Spice Stellar 360 camera is a mixed bag of goodies. I was more or less okay with how it performed.
Performance and battery life
The battery life, I would say on the onset is amazing. You can charge this phone and forget about charging it the whole day. Spice has endowed the Stellar 360 with a 1500 mAh battery which works well, because this phone, anyway is not a power-hungry one. Inside this phone works at the same level as the Spice Smart Flo with a 1.3-Ghz dual-core processor and 512 MB RAM.
All I can say is that this phone works well in terms of performance.
Verdict
At 4,799, it is a mixed bag of goodies. You can live with this phone with some compromises.
But, we cannot neglect one fact in its favour – India has a large majority of people switching from feature phones to smartphones. The Spice Stellar 360 is an ideal stopover phone for those people. It will let you comfortably slide into that space with its touch and type form factor.  Yes, there are some nicks here and there that you might not prefer. So what?
Its price tag, along with its innovative approach make all points in context they need to make. In conclusion, my assessment of the Spice Stellar 360 is that price and form factor are the heroes here. If they suffice your reasoning for investing in a phone, you might want to consider it.