While there have been rumours that Spotify would be unveiling a new free version for mobiles, now the company has officially revealed the full details of its future plans for the service.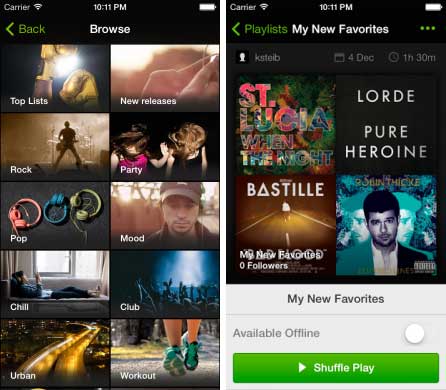 Spotify's Daniel Ek, while addressing a press conference in New York, publicised that a free service will now be available on mobile phones and tablets on the Android and iOS platform. However, it would provide only the shuffle mode thus providing the user only a radio-like experience sans any control over the order of play of the songs. Considering it is a free service, there would ads included.
With the new Spotify free service for mobiles, users can shuffle their own music, playlists created by them and the users following. Similarly even an artist catalogue can be shuffled however without the privileges to view the individual album specifically. With the free service, Spotify plans on increasing its user base from the existing 24 million users so that they could later convert them into paying subscribers. The new mobile service is expected to start rolling out from today.