WhatsApp has rolled out yet another feature after rolling out the update which lets you backup your WhatsApp chat on Google Drive. The latest WhatsApp version now lets you star your messages on Android. Now this is one useful feature as it allows you to star the messages which are important to you, this way you can find them easily whenever you want.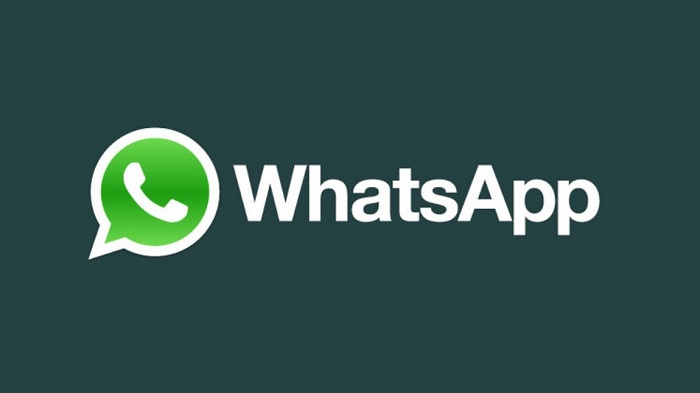 How to star messages on WhatsApp?
Step 1: Go inside your chats and long-tap the message you want to star.
Step 2: After long-tapping the message, apart from the 4 icons of Delete, Copy, Forward and Menu that you see on top-right, you will see an additional star shaped icon. Tap on it. After doing so, you will see star icon along side the message.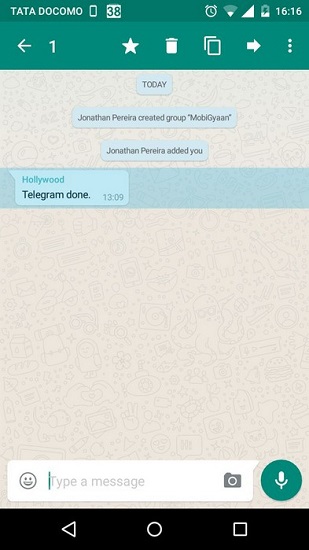 Step 3: To find starred messages, tap the 3 dots and select the "Starred messages" option. You will find all the starred messages there.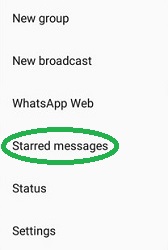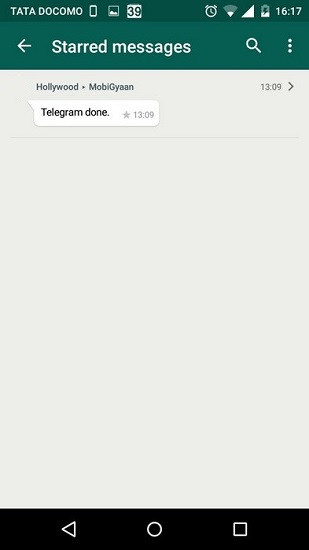 Step 4: You can also remove these messages from the "Starred messages" section by long-tapping the starred message and select the star icon which now appears with a diagonal line on it.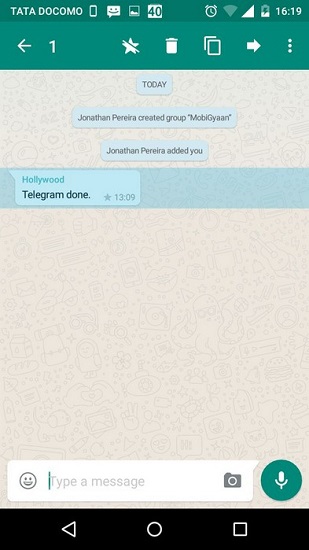 If you want to try this feature, you need to download the WhatsApp apk file having the version number 2.12.338 from here. A word of caution though, this feature is still in testing phase, this is the reason why it hasn't hit the Play Store yet, so try it at your own risk. We won't be responsible for anything that goes wrong with your device.