The new year has begun, leaving what was a monumental year in the smartphone industry behind. Apple lost its smartphone crown and Nokia was sold for peanuts. Blackberry finally went to the cleaners – something that was in the reckoning for long. Big phones became bigger, this time going up to 6.4 inches coming too close to comfort for being tablets. Phones became more powerful, now coming with as much as 2 GB RAM. 64 Bit processor for phones was introduced. The world of smartphones, forever transformative left us hungry for more in'13. So, we look towards 2014 as an year of marvel, innovation and excitement. There is a lot in store for 2014, so lets get started.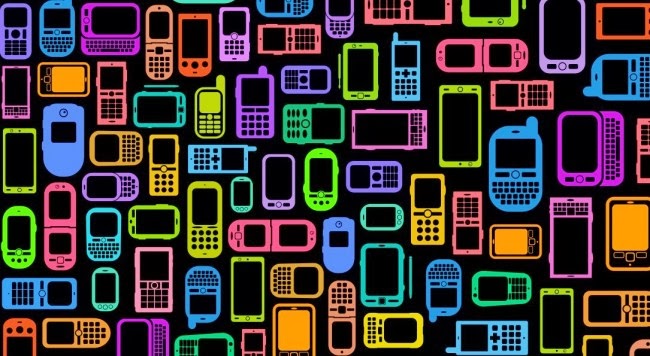 The Big 5 – Samsung, Apple, HTC, Sony and Nokia
Well, Samsung being the biggest of them all should be set to revamp its Galaxy Note and Galaxy S series – The Galaxy S5 will release in the first half of the year, while the Galaxy  Note 4 can be expected to surface around the latter half. Samsung also plans to introduce a 64 Bit processor and 8 GB RAM in phones which should be exciting. It has also recently abandoned the plasticky feel for its phones, so we can expect some goodness in the looks department. The Galaxy Gear 2 should be somewhat of an improvement over the flub that was the first iteration. We are also hearing stuff about the Galaxy F, which should be another addition to the ever expanding Samsung range. Like every year, we expected it to go bonkers and boost the Galaxy brood even further.
Apple has another thing coming with iPhone 6. Like every iPhone, the rumor mill has been crazy about this one too. Apple might break tradition this year and release an iPhone in May instead of October, giving us a glance at the new  iPhone without the torturous wait. It is believed that the iPhone 6 will inherit the 64-bit processor and touch ID from iPhone 5S, but besides that we might see changes like a larger RAM and a curved display. It might boast of 'gaze detection' technology and Apple might go for a full HD display this time, along with 12-megapixel camera. We will have to wait and see.
HTC has it sleeves full with the HTC One series, but it might bring out the HTC M8 finally and follow up on HTC Butterfly with the HTC Butterfly 2. The HTC M8 handset might come in a slim wraparound metallic body, a 2K screen resolution of 2048 x 1080p for its 5-inch screen, a 2.2 GHz Qualcomm Snapdragon 800 processor, 3GB of RAM, Android KitKat and Sense 6.0. The handset will inherit the UltraPixel camera from the HTC One and will take 3D snapshots. It will also house a fingerprint sensor. The HTC Butterfly 2, meanwhile, will be 5.2-inch full HD handset. It too will come with a Snapdragon 800 processor and might be waterproof. It will house an UltraPixel camer, BoomSound speakers, Android KitKat and more.
Sony will again concentrate on its camera phones from the Z series this year. Building on the success of the Sony Xperia Z, it might launch the Sony Xperia Z2 Avatar. The smartphone is supposed to come with an even higher res camera than the Sony Xperia Z1. It is also set to support an awesome 506ppi screen resolution, 3GB RAM, Android KitKat, a Snapdragon 800 processor and water and dust resistance too. Also on the radar is the Sony Xperia Z1S, which might sport a 4.3-inch HD display, a Snapdragon 800 processor and a 20-megapixel rear cam.
Nokia which had an exciting year, since it was bought out by Microsoft and unveiled 6 new devices at the Nokia World 2013 has followed up on its exciting Nokia Lumia 1520 with the Nokia Lumia 1820. It will be powered by Windows Phone 8.1 and  will come with Microsoft's Voice assistant – Cortana. We believe it might sport a Snapdragon 800 processor and a full HD display.
Honorable mentions: Blackberry and Jolla
Blackberry has had heck of an year. While the company has gone down the slope, the devices has surprisingly become so much better. We reviewed the Blackberry Z30 and A10 and were left amazed. It is set to release the Blackberry Z50 and Q30 for the coming year. The Z50 will be sporting a 5.2-inch display and a quad-core processor, while the Q30 will be a QWERTY device, with a Snapdragon processor and 3 GB RAM – it seems that Blackberry is down but not out yet.
Jolla on the other hand is prepping its Sailfish OS which might be seen on some mid-range devices, its kind of in a dormant state right now, but we expect it to rise up to the challenge this year.