With the increasing users of map apps for smartphones, MapmyIndia made its app completely free for Android users who use the service.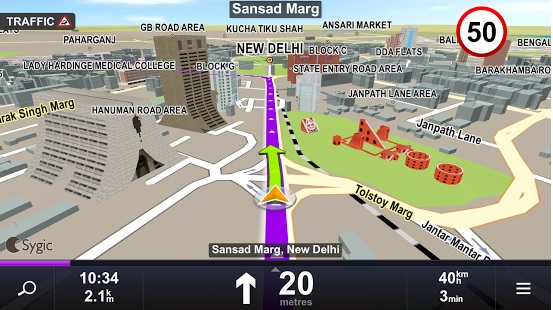 Starting today the popular Sygic & MapmyIndia app for the Android platform would be offered to users for free. The app, which can work on GPS only, does not require an active internet connection. The map service provides detailed turn-by-turn voice guided navigation for making it easy to reach your destination. The app also provides 3D cities, 3D landscape and 3D buildings across 46 cities.
The latest update of the Sygic & MapmyIndia app adds support for tablet and smartphones with high resolution display. You can simply drag and drop for simple route editing. While the app uses spoken street names to focus on the road it currently understands only American and British English accents properly. It also has innovative features like Dynamic Lane Guidance and Speed Limit Display to assist you on an unknown road. You can download the app from Google Play.