Android 4.4 release rumors are heating up like anything. It seems from a Google Keyboard Screenshot – Android 4.4 Kitkat if the Nexus 5. Rather than the Cyan Blue that Google usually uses, it is using white/gray color scheme this time.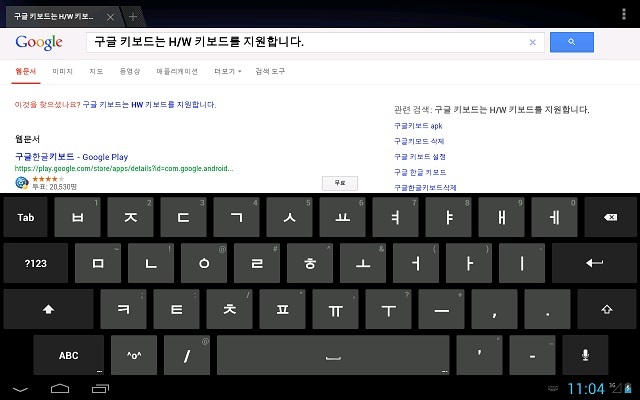 It also seems Android 4.4 is more color neutral rather than the things it usually uses. It has emerged in a Google Play Store for a Korean Keyboard app. What gives it away it is a new kind of Android symbol, something resembling Key Lime Pie – a name that Google wanted to use before it opted for Kit Kat.
But why would we give some weight to a Key Lime Pie symbol, when Kit Kat is the official thing? Well, the decision to opt for Kit Kat was a surprise for many Google folks too as stated by Google's Director of Global Partnerships John Lagerling.
It most probably indicated that Google might endow Android 4.4 with customized themes and symbols. Another clue, the keyboard which indicates the pending release of both Android 4.4 and Google Nexus also has a side note – 10/7, which indicates a tentative October 7 release date.
Like always, Google has neither denied, nor confirmed anything, but you can have a look for yourself and decide if this is conclusive evidence of a release coming up.