Tablets vs Tablets at MWC 2011 (Comparison Chart)
The MWC this year introduced quite a lot of tablets. The age of the tablets has been unleashed. The common trend is Android honeycomb powered dual core processor tablets. The latest manufacturer to jump into the tablets bandwagon is the HTC. Though HTC flyer is launched with Gingerbread, it will be upgraded to Honeycomb later. Here is a comparison of the few that caught the attention of people around the globe.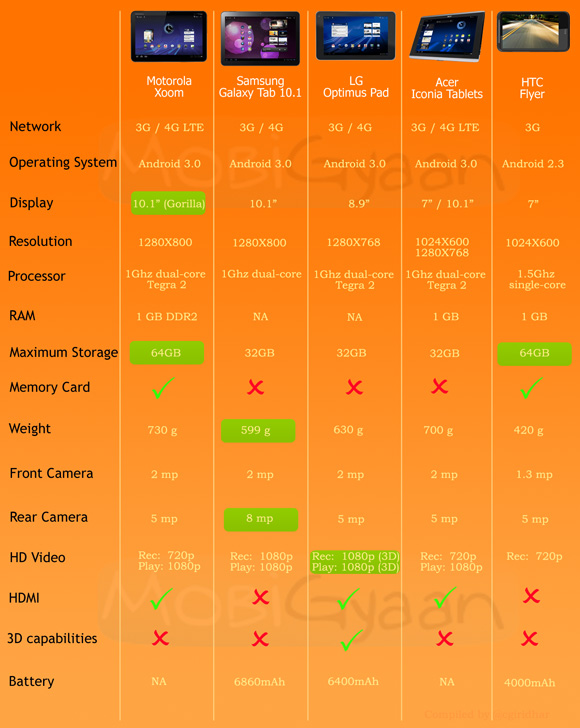 Moto Xoom seems to be a clear winner when it comes to hardware specifications. But its got its drawbacks too. Samsung 10.1 is the lightest of all and has the best camera specs. HTC Flyer looks weak when compared with the rest mainly because of its single core processor. Tell us what you think and which one is your likely choice.
* Moto Xoom was launched in CES 2011
* All data compiled from official press release
* Actual product specifications may vary at the time of launch