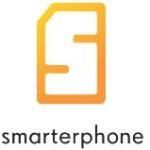 Smarterphone has announced that it will be releasing a version 3.0 of Smarterphone OS. This OS will cover a range of mobiles with certain price tag starting from $25 to $75. This was initially designed to run specifically on limited sources hardware, yet still offering smart solutions and intuitive user interface.  
According to Mr. Egil Kvaleberg, CEO of Smarterphone, "There are 4 billion mobile phone users and not all of them have been migrated towards high end smartphones as they cannot afford it. With the help of Smarterphone OS, the inexpensive phone can deliver the same experience to users. They will be able to have a keen access to the popular social networking sites such as Facebook, Twitter and smartphones as that of high end smartphones".
Smarterphone will unveil a concept called 'Radial' to demonstrate the flexibility and of their solutions. It is a fresh approach at reshaping the dynamics of the mobile phone human interaction. In the words of Mr. Audun Foyen, director of products at Smarterphone, "The Radial is an option they offer to customers who may want to differentiate in a certain direction. They remain equally committed to more conventional touch and keypad solutions".
Smarterphone thought that MWC 2011 is the only natural choice for the premiere of Radial.