Apple iPhone comes with pre-installed with the company's own smart voice assistant — Siri. While Siri is quite useful, the voice assistant isn't as powerful as some of its competitors in the market. However, the company has been adding new features to the program.
Earlier, users were able to open the camera app through the voice commands but it wasn't possible to capture photos on the iPhone using voice command. That has now changed and it is possible for the users to take images just through a voice command.
In this step-by-step guide, we will show you how to quickly and easily add a new Shortcut to the Apple iPhone which will allow you to capture photos with the Camera app just through Siri voice commands.
How to take photos using Siri on Apple iPhone
Step 1: Open the Shortcuts application on your iPhone.
Step 2: When the app opens, select the "Gallery" option to explore all available shortcuts.
Step 3: In there, search for "Say Cheese" shortcut and then tap on it.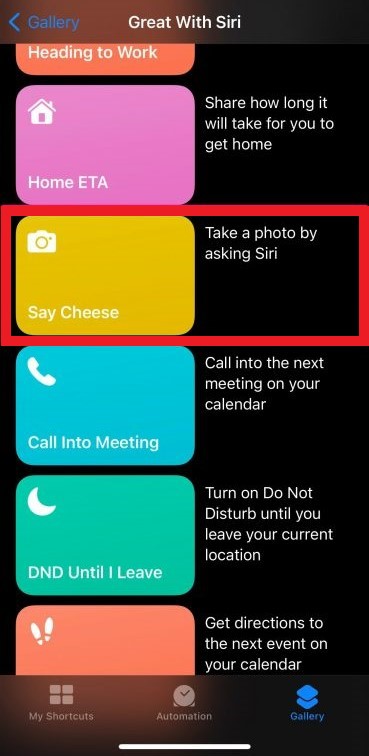 Step 4: After that, select the "Add Shortcut" button to integrate it into the Siri commands.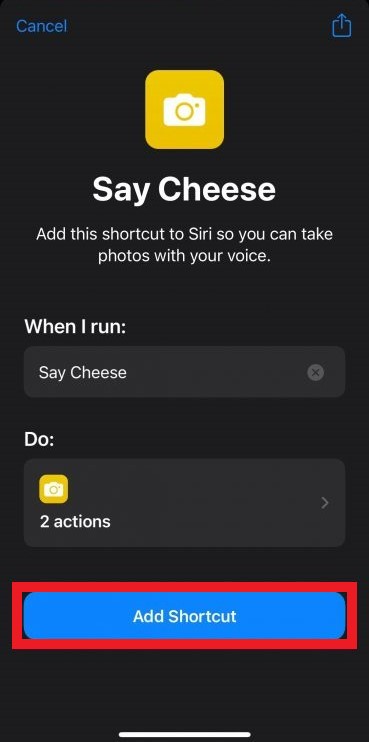 That's it. Once you have followed the above-mentioned guide on your Apple iPhone, then the new shortcut has been enabled and you will be able to take or capture photos just using the voice command. There are also a few options to personalize the shortcut such as changing the camera or the voice command phrase, etc.
Do note that when you use this shortcut for the first time, the smartphone will request permission to save photos to the gallery application. When prompted, grant the permission so that the photos can be automatically saved.