We recently published our review of Coolpad Mega 2.5D. The phone does have good design, display and battery life, but, it falters when it comes to camera and software. It runs Cool UI 8.0 which is based on Android 6.0 Marshmallow. The UI is similar to what you see on most Chinese smartphones. However, the one small thing which we liked the most about it is how it lets users take long scrolling screenshots with ease.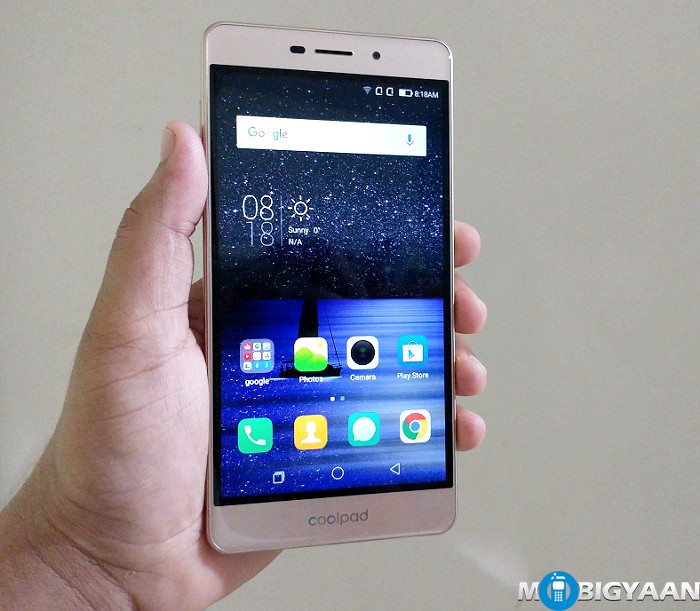 We take screenshots on our smartphones very often. Just press the volume down and power button together and there you have the screenshot of what was displayed on the screen. However, the real annoyance comes when you have to take screenshots of a conversation or something else which would require you to take multiple screenshots.
If you send these multiple screenshots in wrong order, the receiver might get confused and think what you are trying to convey. It's times like this when scrolling screenshots come to the rescue. We have already told you  how to take scrolling screenshot on any Android device. However, Coolpad Mega 2.5D makes it more it easy to scrolling screenshots. Read on to see how.
How to take scrolling screenshot on Coolpad Mega 2.5D
Step 1: Open the conversation or whatever it is that you want to take scrolling screenshot of.
Step 2: Now press volume down and power button together. As soon as you do so, you will see an option at bottom of the screen called "Scroll Capture", tap on it immediately.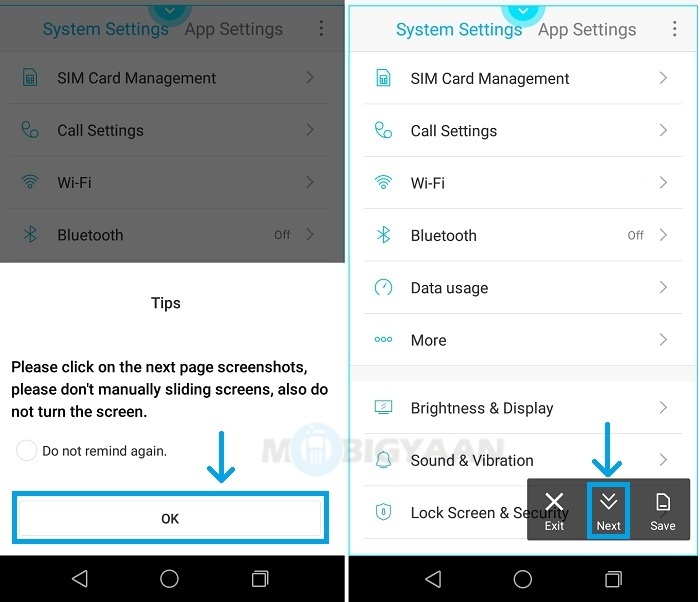 After you have tapped on "Scroll Capture" you will see the message shown above. Tap on "Ok" to proceed. You will then see three options – Exit, Next, Save. Keep on tapping "Next" until you reach the end of conversation.
Step 3: As you as you reach the end of conversation, tap on "Save" to save the scrolling screenshot and wait till you see the "Screenshot captured" message on the screen.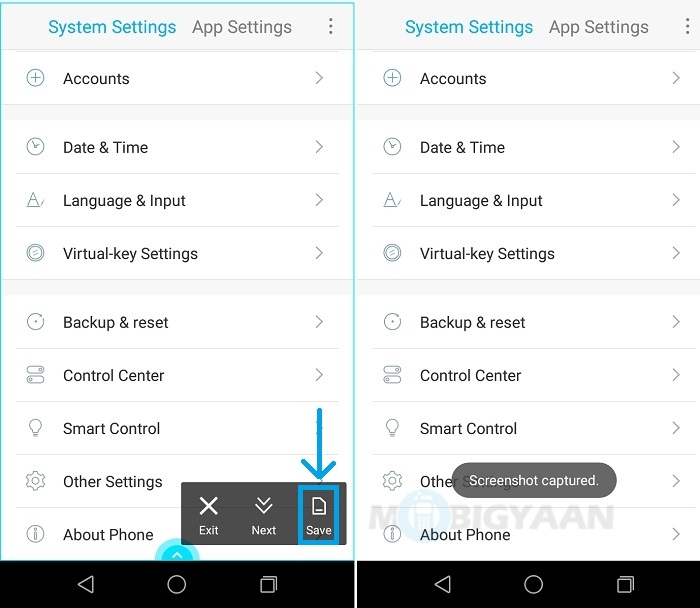 Well, that's it. You have got your scrolling screenshot with ease. You can see the sample screenshots we have taken here. You can also check out the GIF that we have attached below for better understanding.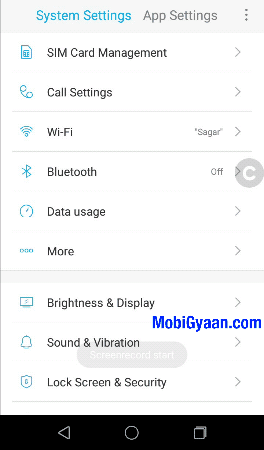 However, do note that in the GIF, we used the C-Button to take screenshot but you can also use the Volume Down + Power Button combination to do so.
You can head on to our "How-To Guides" section for more.