Coolpad forayed into the Indian smartphone market last year with Coolpad Note 3 and has since launched four more smartphones in the country. The latest smartphone that the company launched in India is the Coolpad Mega 2.5D. Priced at ₹6999, the Mega 2.5D is an entry-level smartphone, and, as the name suggests, boasts a 2.5D curved glass which gives it a premium look. All of Coolpad's smartphones in the sub-₹10,000 category offered great value for money. Does Coolpad Mega 2.5D carry on that legacy? We find that out with this review.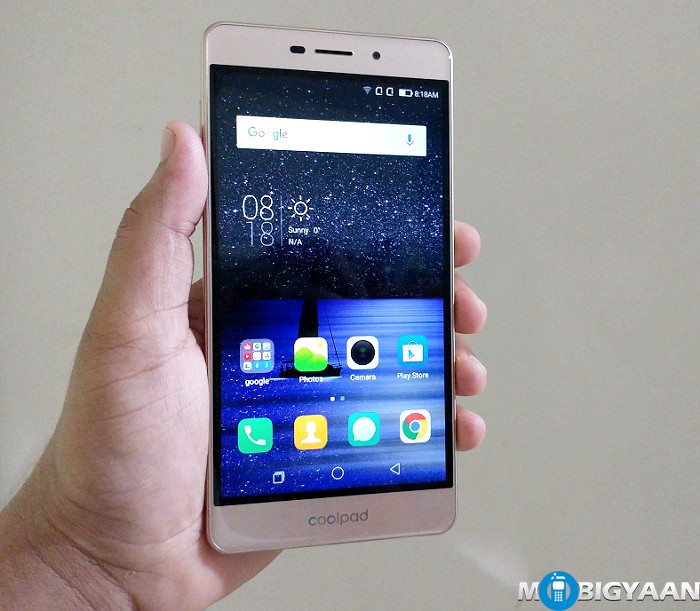 In box contents
Coolpad Mega 2.5D
Charger
USB Cable
SIM Tray Ejector
Earphones
Quick Start Guide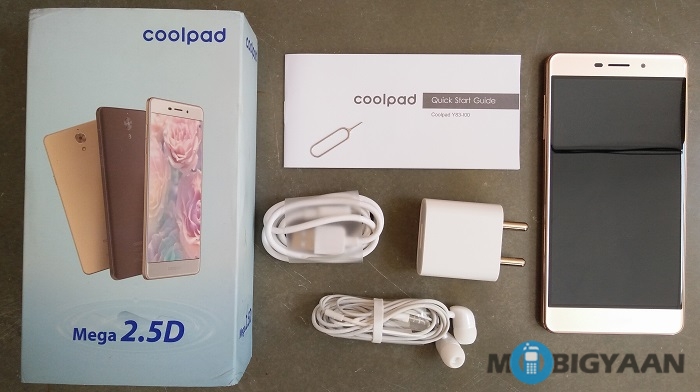 Coolpad Mega 2.5D Specifications
Brand: Coolpad
Model: Coolpad Y83-I00
Display: 5.5-inch IPS HD Display (1280 x 720 pixels resolution) covered with 2.5D curved glass
Software: Android 6.0 Marshmallow with CoolUI 8.0
CPU: 1.0 GHz quad-core Cortex-A53 processor, MediaTek MT6735 SoC
GPU: Mali-T720MP2
Memory: 3 GB RAM
Storage: 16 GB internal storage, MicroSD support up to 32 GB
Main Camera: 8 MP f/2.2 autofocus, 720p video, LED flash
Front Camera: 8 MP f/2.2, 720p video
Connectivity: Micro USB, 3.5 mm stereo jack, Wi-Fi 802.11 b/g/n, Bluetooth 4.0, A-GPS
Cellular: 4G LTE, Hybrid SIM Tray, two nano-SIM cards (GSM + GSM) OR (GSM + MicroSD), VoLTE enabled
SAR Value: 0.574 W/Kg @1g (Head), 0.982 W/Kg @1g (Body)
Battery: 2500 mAh Li-ion (non-removable)
Power Adapter: Output 5V, 1.5A
Dimensions: 153 mm x 76.8 mm x 7.9 mm
Weight: 143 grams
Colors: Royal Gold, Champagne Gold
Price: ₹6,999
Warranty: 1 Year Warranty
Design
As soon as you hold the Coolpad Mega 2.5D in your hand, the first thing you will notice is how light-weight it is. It might not be the lightest smartphone we have reviewed yet, but, weighing at 143 grams, it's very comfortable to use the phone with one hand.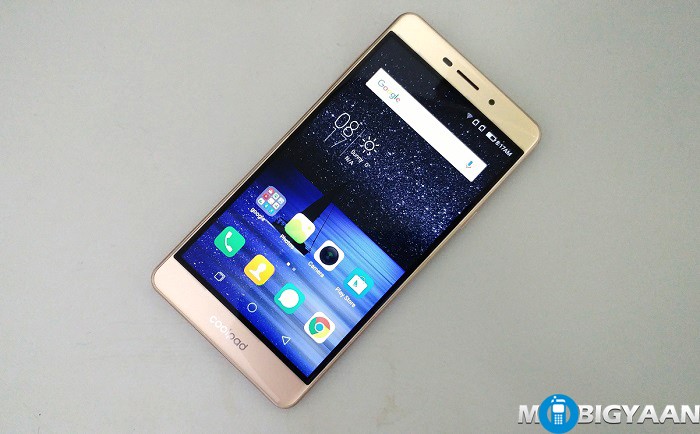 The Mega 2.5D boasts off a 5.5-inch IPS HD (1280 x 720 pixels) display layered with 2.5D curved glass atop which also gives the device a premium look. Those who have smaller hands will find the phone to be large, but as we said earlier, it's light weight and hence makes it easy to operate with one hand. Above the display is an 8 MP camera along with ambient sensor. You will also find the Coolpad moniker below the display in silver color.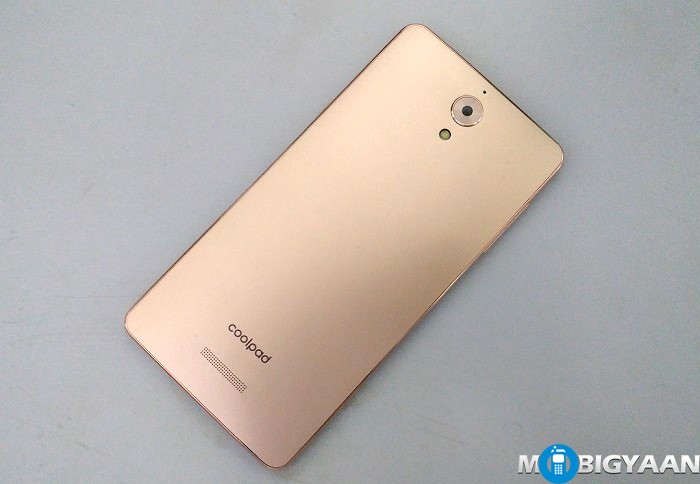 While the front of the device looks premium because of the 2.5D curved glass, the same is not true with the back of the device. The back side of the device flaunts a matte finish plastic body which packs a 2500 mAh battery within. There's also an 8 MP rear camera which is accompanied by LED flash. You can see the secondary mic above the camera as well as the Coolpad moniker at the bottom of the device.
The back of the device is slightly curved which while helps hold the device comfortably but can also be the culprit for blocking the sound which comes out from the speakers located below the Coolpad moniker. The sound coming out from the speaker is blocked when the phone is placed on a flat surface.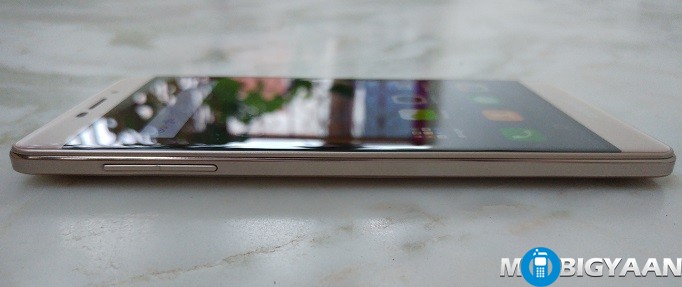 While the Coolpad Mega 2.5D is made of plastic, it does have metal frame on the sides which when combined with the curved glass look premium. You will find the volume rocker to the left of the device whereas the power button and Hybrid SIM slot can be found on the right side. While the buttons do provide good feedback, the power button went a little inside after more than a week's usage.
As we said, the Mega 2.5D features a Hybrid SIM slot. What this means is that you can either use two Nano SIM cards without any external storage, or, you can use one Nano SIM card with external storage up to 32 GB.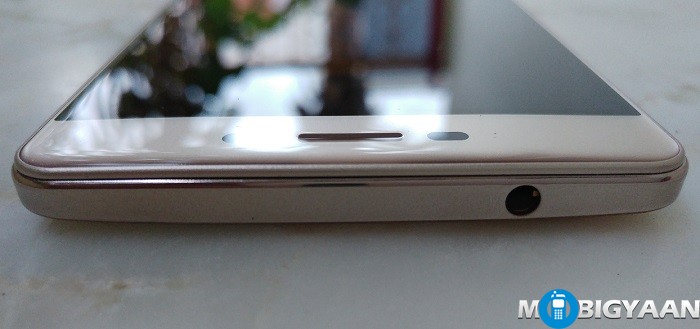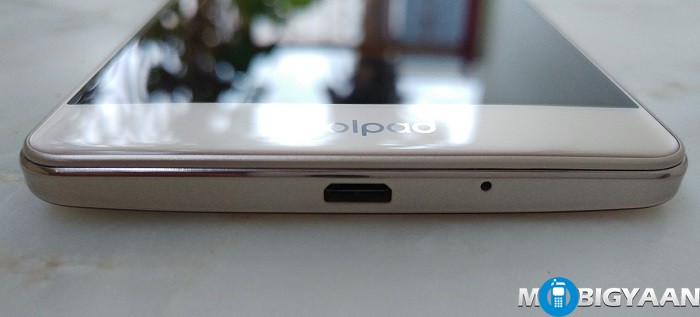 On top of the device is 3.5 mm audio jack whereas the the microUSD port resides at the bottom of the device along with primary mic. For a device with a price tag of ₹6999, asking for a USB Type-C port would be expecting a lot.
Display
The Coolpad Mega 2.5D boasts off a 5.5-inch IPS display having HD (1280 x 720 pixels) resolution and a pixel density of 268 ppi. While there's no protection of Gorilla Glass on this device, the 2.5D curved glass does add some level of scratch resistance to the display.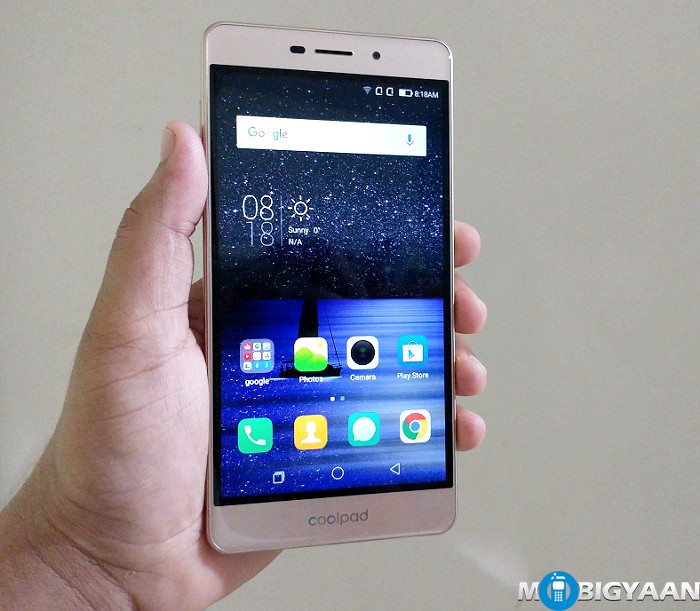 We were pretty satisfied with the display on the Mega 2.5D. While the resolution is low, viewing angles and color reproduction was good. Even the sunlight visibility was good, however, the glossy finish might sometimes be annoying under direct sunlight. Also, given the glossy nature of the display, it might attract some fingerprints. But again, that's something we have seen on all glossy surfaces.
Also, because of low pixel density, the text on the screen might not appear as crisp as you would want, but that's that. Most of the time we never had much issues with the text rendered on the screen. There's nothing fancy about the Display settings like one-handed mode or anything else. You will just find the regular options like Adaptive Brightness, Screen Timeout, etc. However, if you have small hands, you can enable the "Single-handed Password Entry" mode by going to Settings > Lock Screen & Security.
Performance
The Coolpad Mega 2.5D is powered by MediaTek's MT6735 quad-core processor which is laced with 3 GB RAM and Mali-T720 MP2 GPU.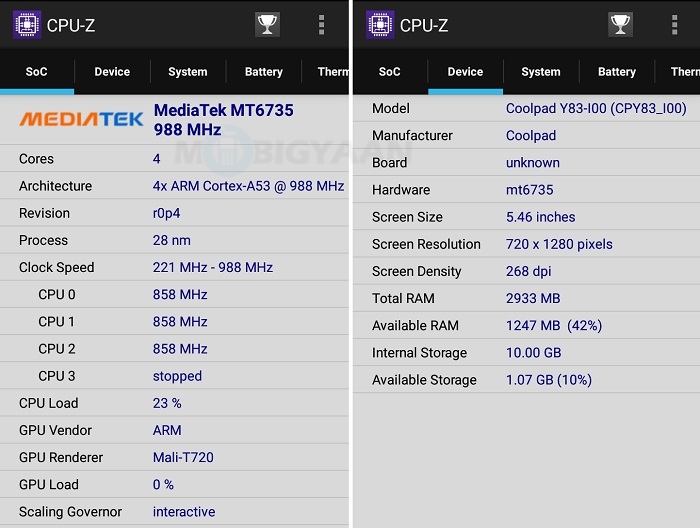 While the processor may not be that powerful, you do get 3 GB of RAM which should allow you to multi-task with ease. We didn't face much issues with multi-tasking when there were around 5-6 apps in the background. However, the UI marred our experience while multi-tasking as we often ended up opening a different app altogether than the one we wanted to. This is because the UI employs side scrolling recents screen instead of vertical scrolling.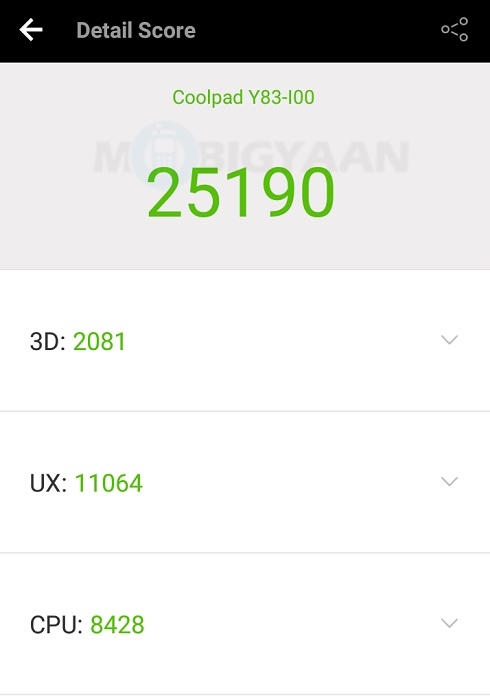 Also, despite of having 3 GB of RAM on the device, the phone did stutter. The CoolUI is the culprit for this. However, the lag was occasional and most of our experience had been smooth. The Coolpad Mega 2.5D scored 25,190 points in our AnTuTu test. While the score is low, we don't expect much from the device with the kind of hardware it has under the hood.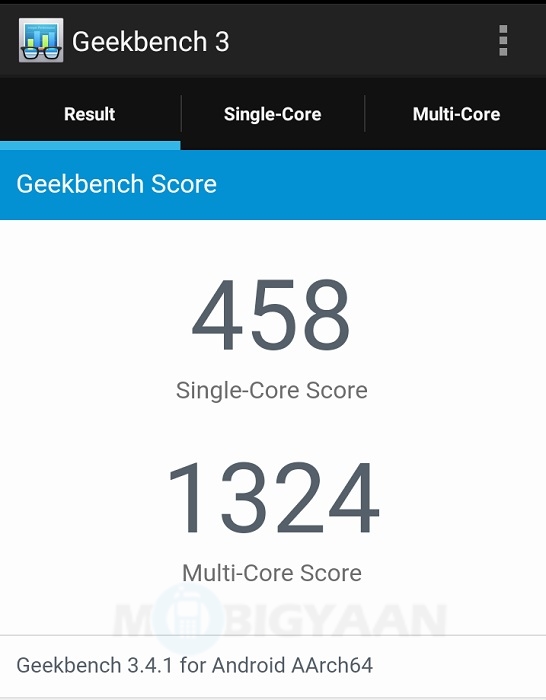 Talking about the Geekbench 3 benchmark test, the device scored 458 and 1324 points in single-core and multi-core test respectively.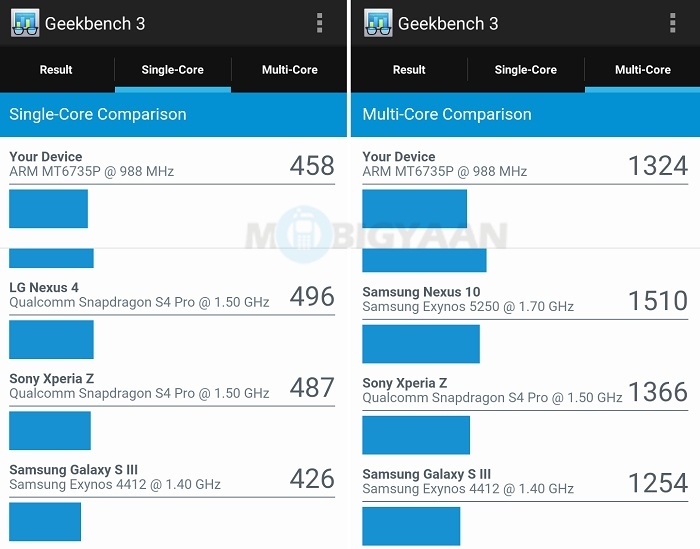 Here are the full stats of Geekbench 3 benchmark test of Coolpad Mega 2.5D.
The Mega 2.5D ran all the apps that we threw at it with ease. However, there were times when the power button and navigation keys did not respond. This happened the most when we were playing music using Coolpad's Music app. Well this seems to be a software bug and can easily be ironed out with a software update.
Games we tested on Coolpad Mega 2.5D
Asphalt 8
NFS No Limits
Traffic Rider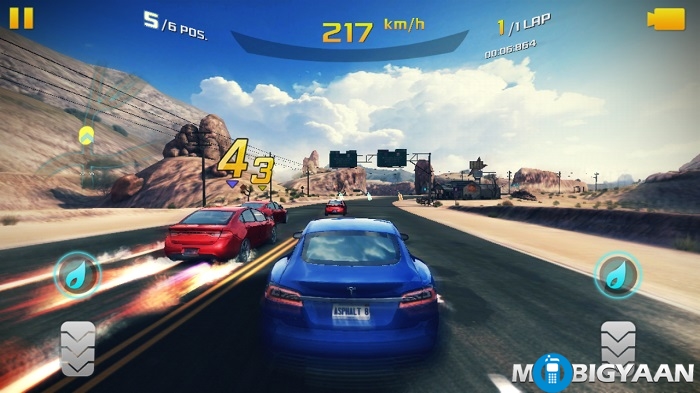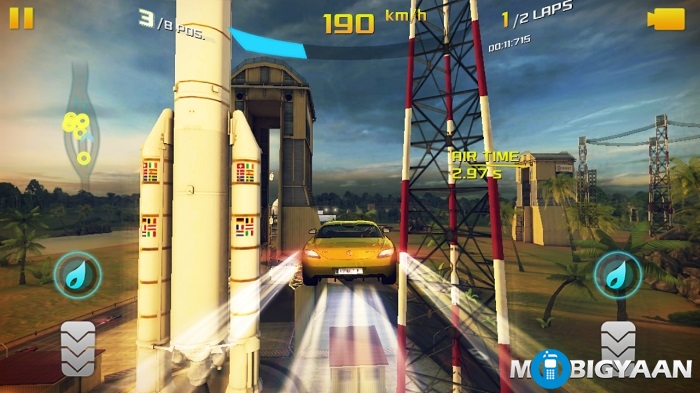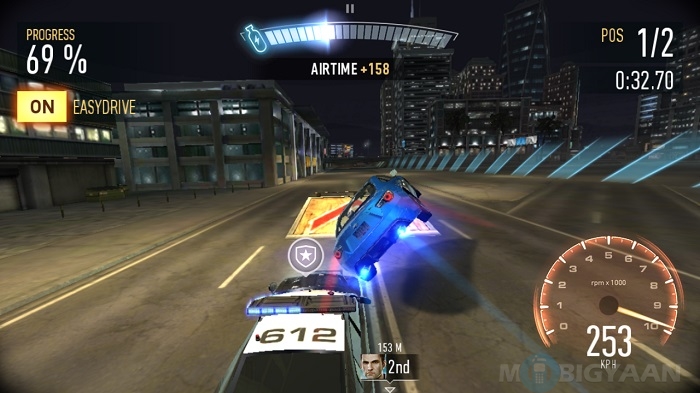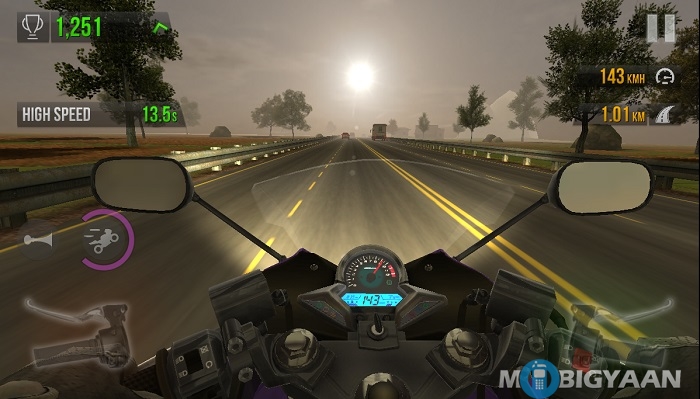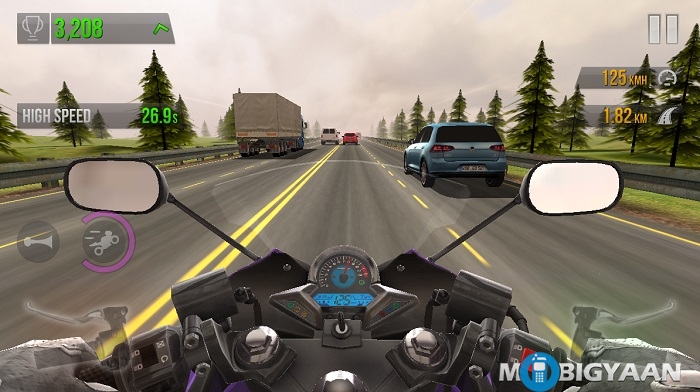 Asphalt 8 stuttered a lot when there were 5 or more apps in the background. However, after clearing the background apps, the game ran relatively smoother. There were occasional lags here and there, but that's it. Also, the phone stayed cool while gaming on it for more than half an hour. The temperatures never exceeded the 40 degree Celsius mark which is good.
To sum up with the performance of the Mega 2.5D, we noticed lags while gaming or using any other app. This shouldn't happen given the fact that the device boasts 3 GB of RAM. However, as we said earlier, the UI is the culprit and Coolpad can fix this through some optimizations with a software update.
Software
The Coolpad Mega 2.5D runs on CoolUI 8.0 out of the box which is based on Android 6.0 Marshmallow. The device also carries Android's June security patch.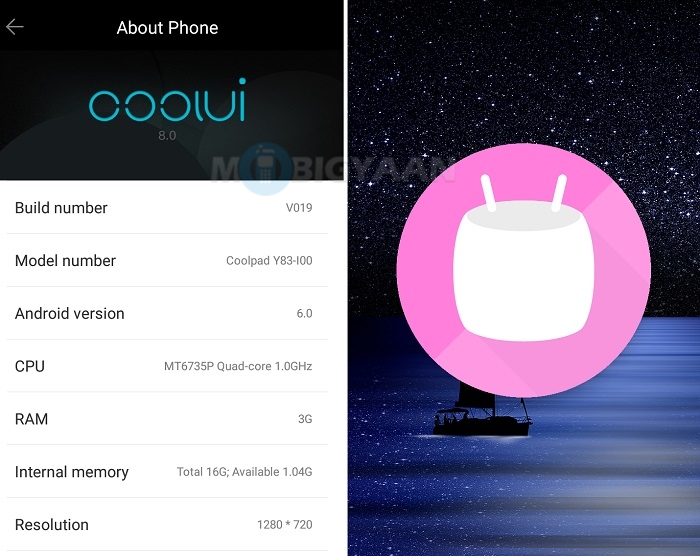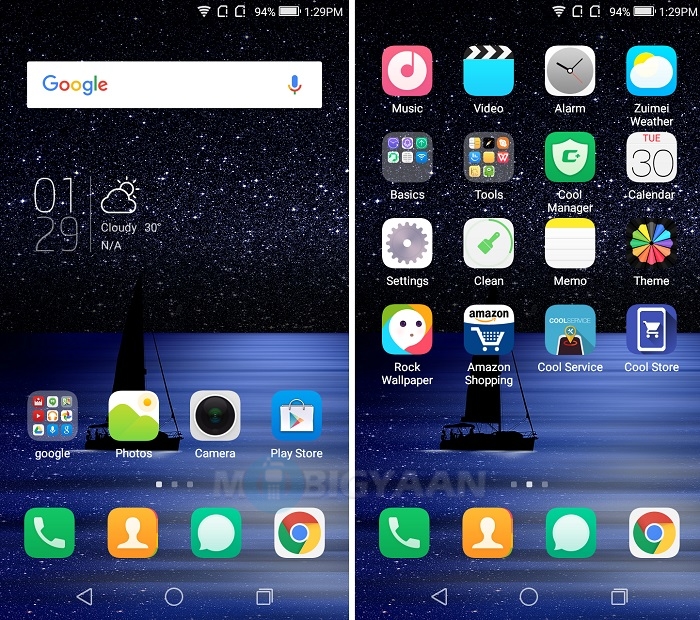 The UI of the device is similar to what you would find on most Chinese smartphones i.e., no app drawer, rather, everything will be on the homescreen like iPhone. However, that can be easily changed by downloading Google Launcher or any other launcher that you may like.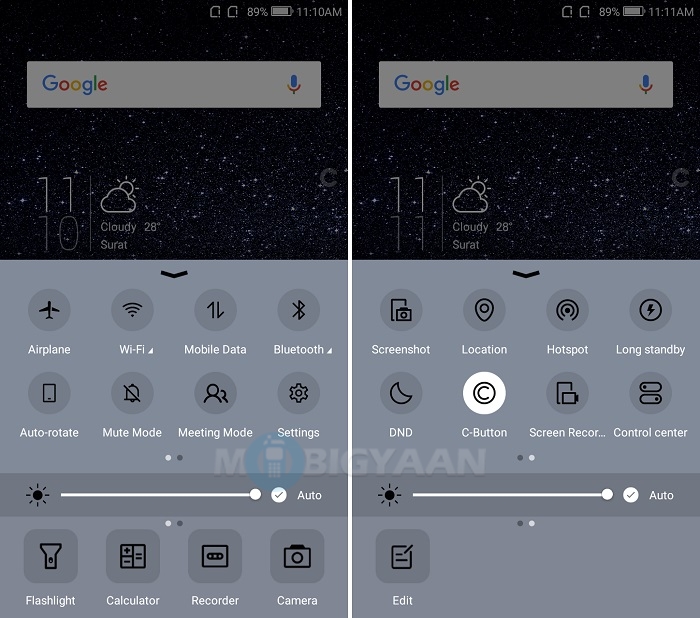 When swiped from bottom to top of the screen, you will be able to access shortcuts to various settings like Wi-Fi, Airplance Mode, Bluetooth, etc. You can also enable the C-Button which essentially is a small circular dot that will keep floating around the corner of the screen. It does have quick shortcuts like Home, Back, Recents, etc. You also get the option to lock screen and take screenshot from there. This can be useful to those who have smaller hands. Did we mention you can record screen and take scrolling screenshot? Yes, you can do that.
The phone does come with its own set of apps for Music, Photo and Video. Some other apps that are included with the phone are Amazon Shopping, Zuimei Weather, TouchPal 2015 and WPS Office.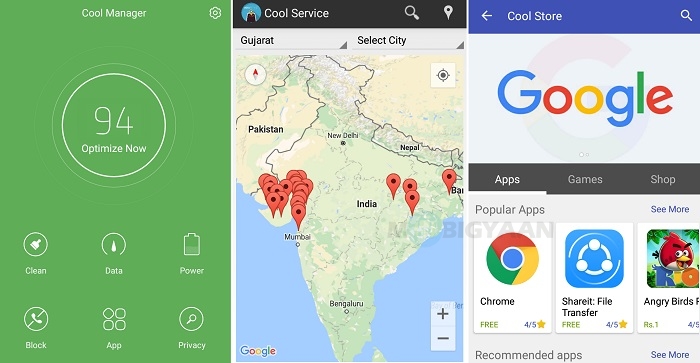 Coolpad has also included apps like Cool Manager, Cool Service and Cool Store. The Cool Manager has several options related to data, power, privacy, etc. From within the data option, you can choose which app gets access to Internet through mobile data and Wi-Fi.
Talking about the Cool Service app, it shows you the nearest Coolpad service centers which we think is useful in case you ever need to pay a visit to the service center. As far as Cool Store is concerned, well, the name is self-explanatory. It's Coolpad's variant of Google Play Store. Also, those who use Google Now On Tap a lot would be disappointed as it didn't work on this phone. This might be a software glitch which can be resolved with future updates.
Camera
The photography department on the Coolpad Mega 2.5D is handled by an 8 MP primary camera at the back and an 8 MP secondary camera on the front.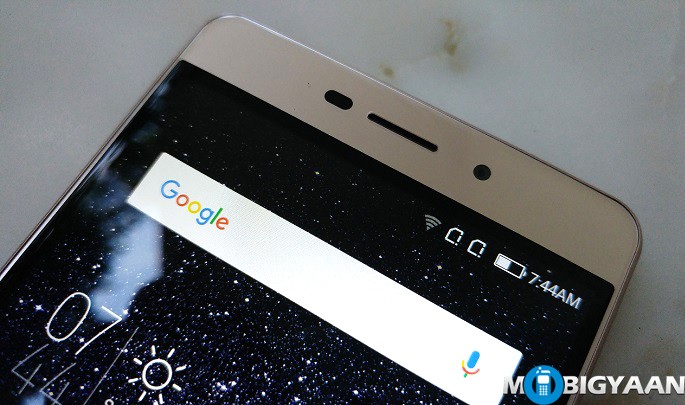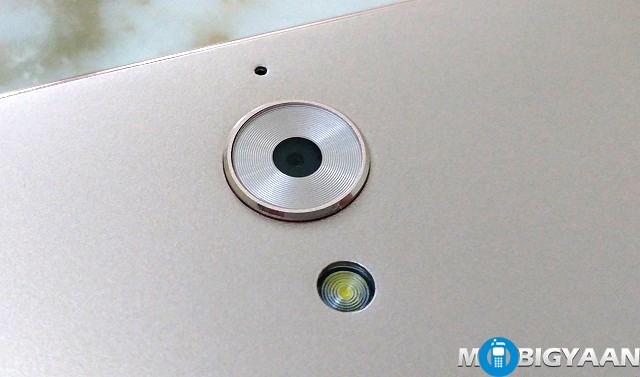 Both the cameras capture photos at a resolution of 3264 x 2448 pixels and can record videos in HD resolution i.e., 1280 x 720 pixels.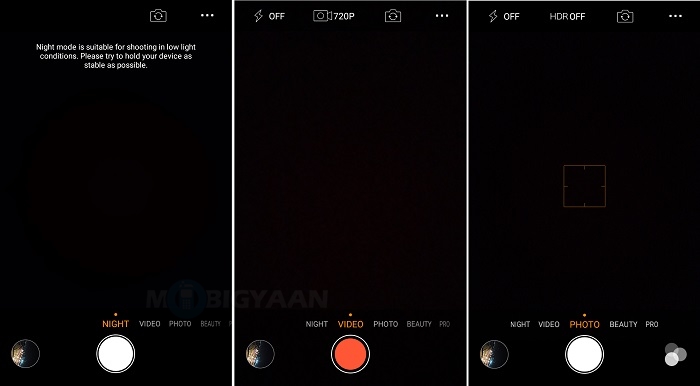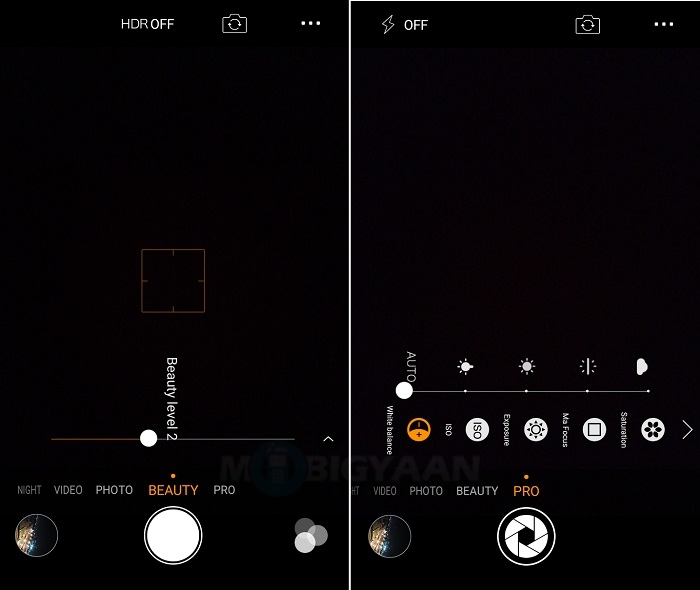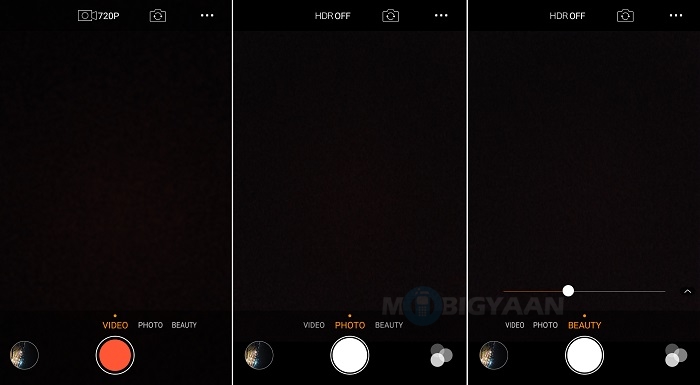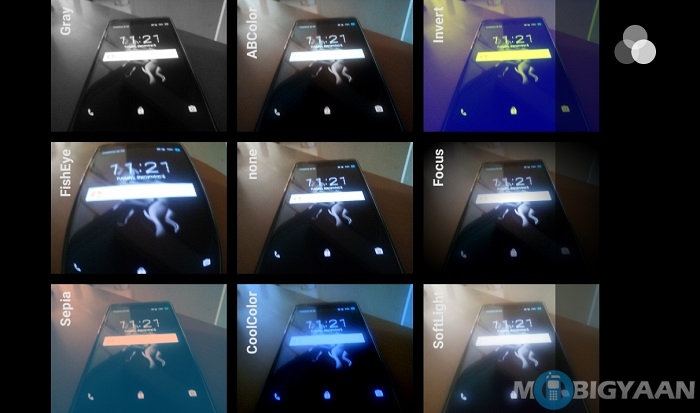 That was the UI of the camera app on Coolpad Mega 2.5D. Now let's take a look at the daylight shots taken from the device.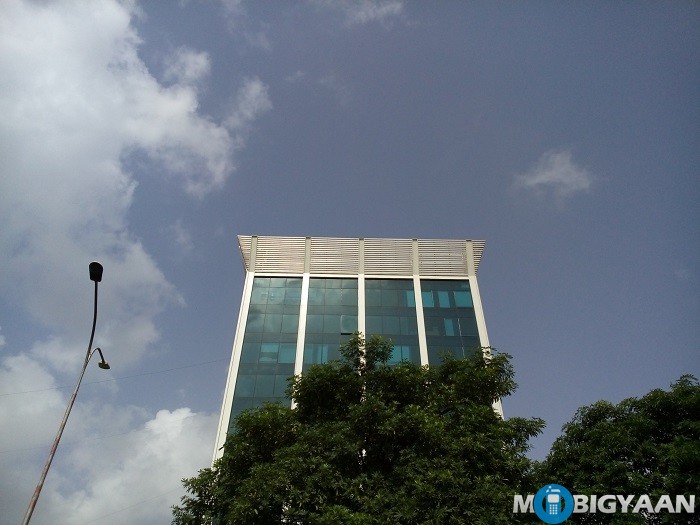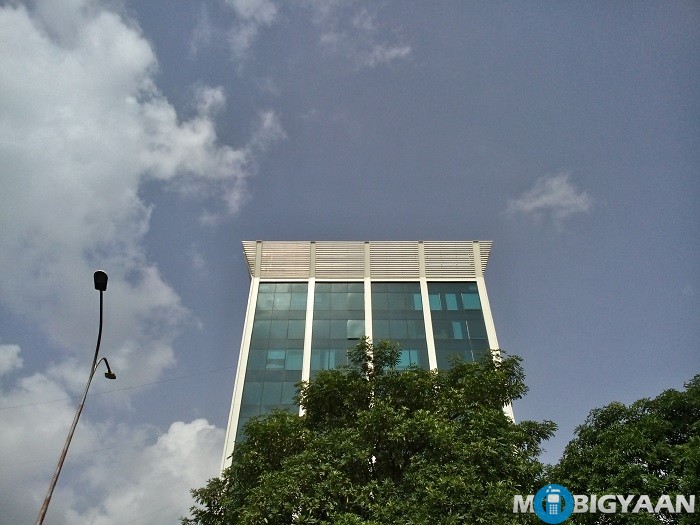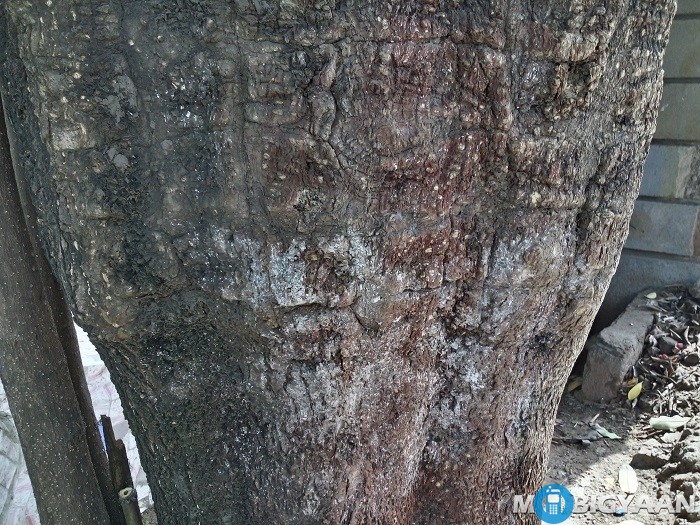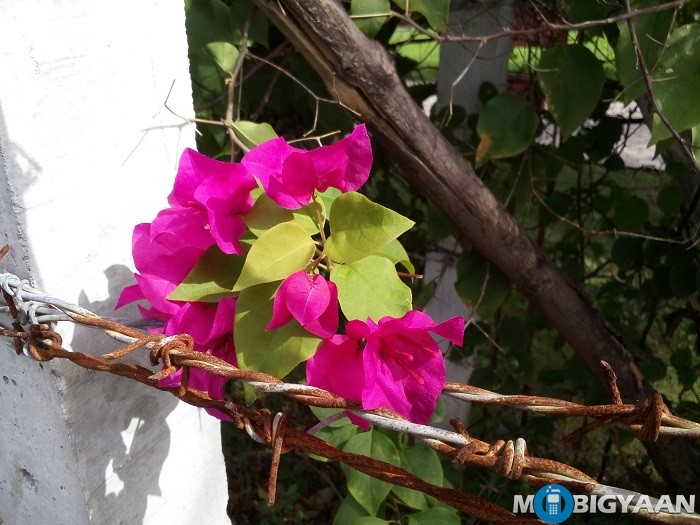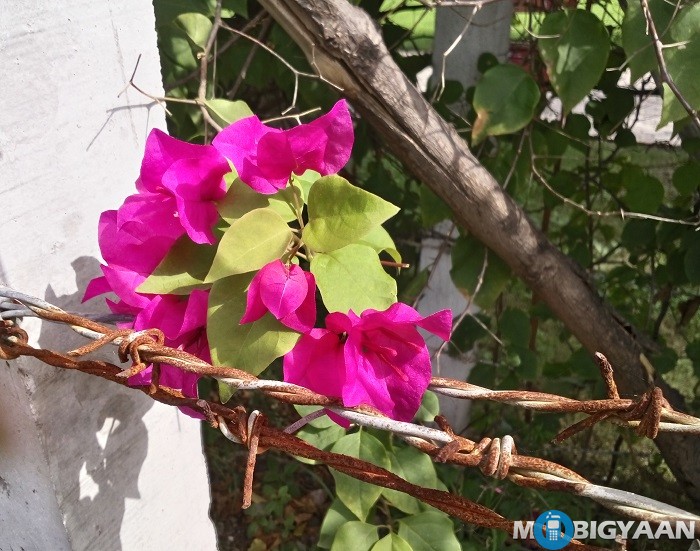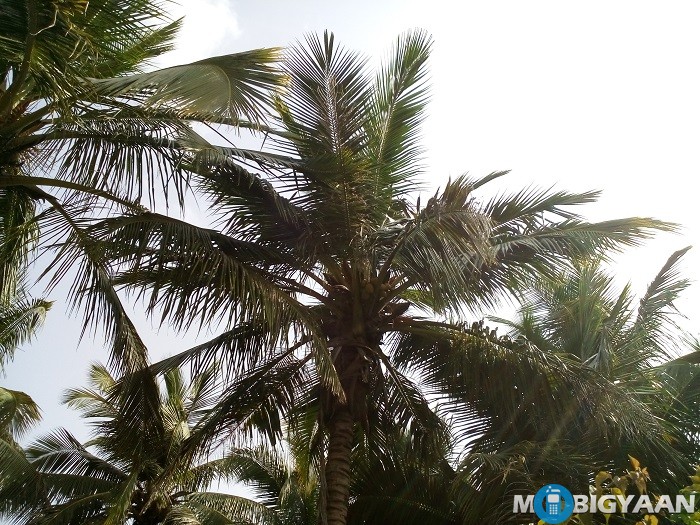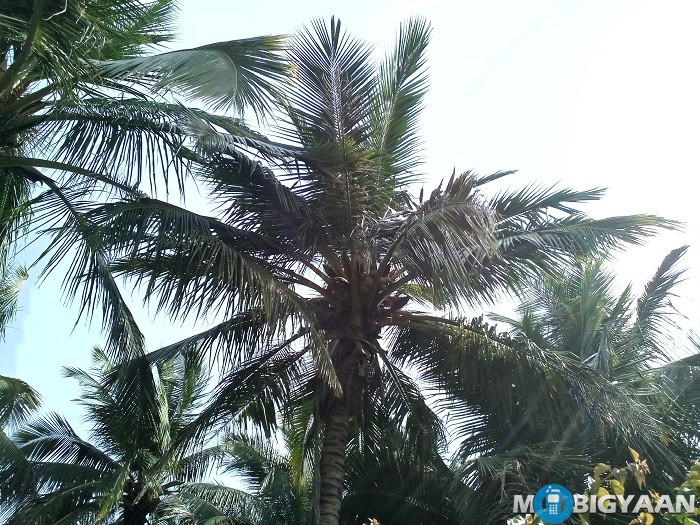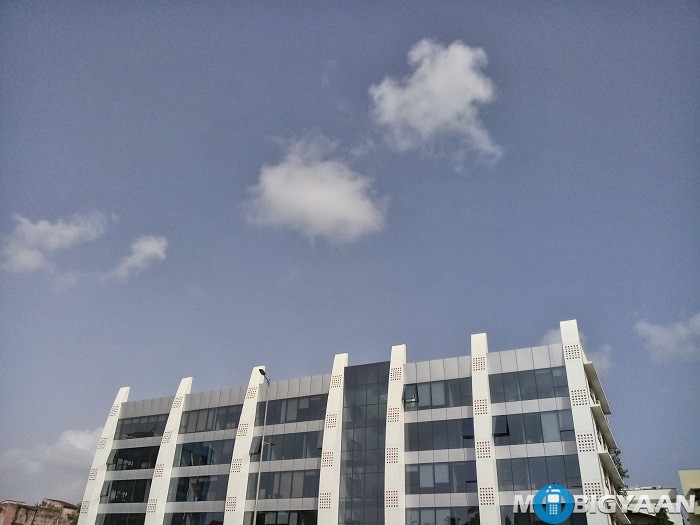 Now let's take a look at the night shots taken from the Coolpad Mega 2.5D.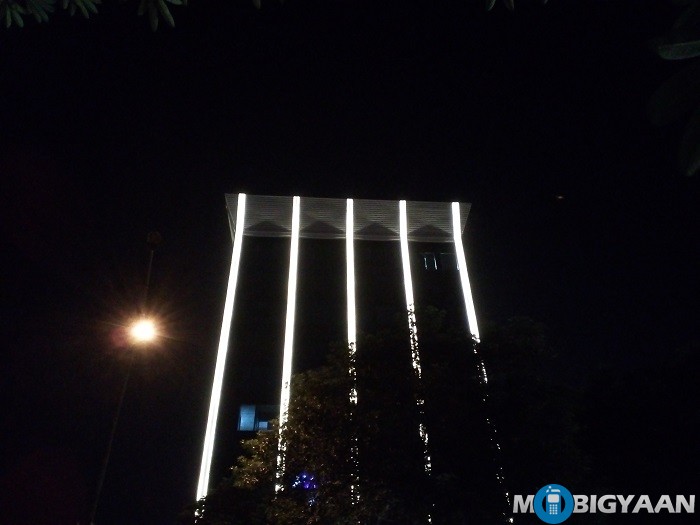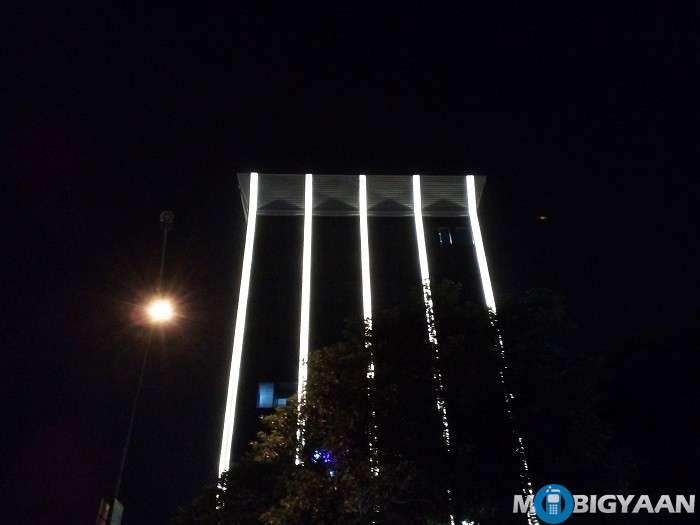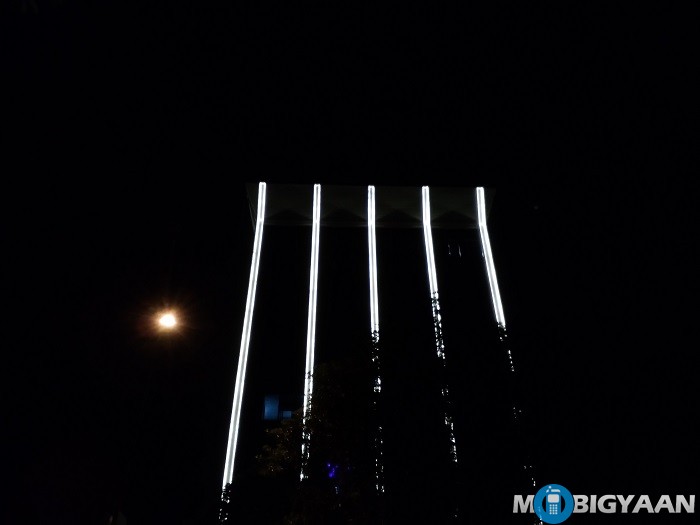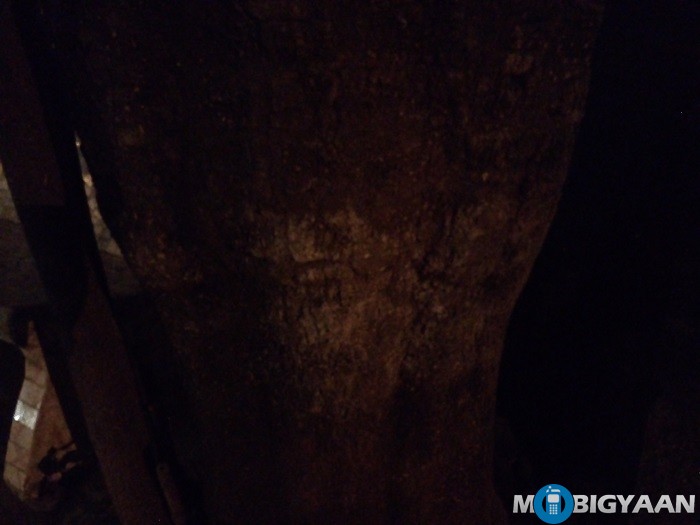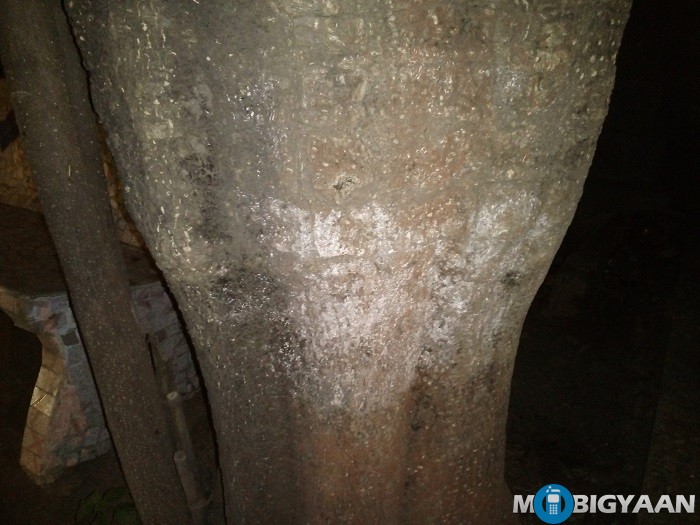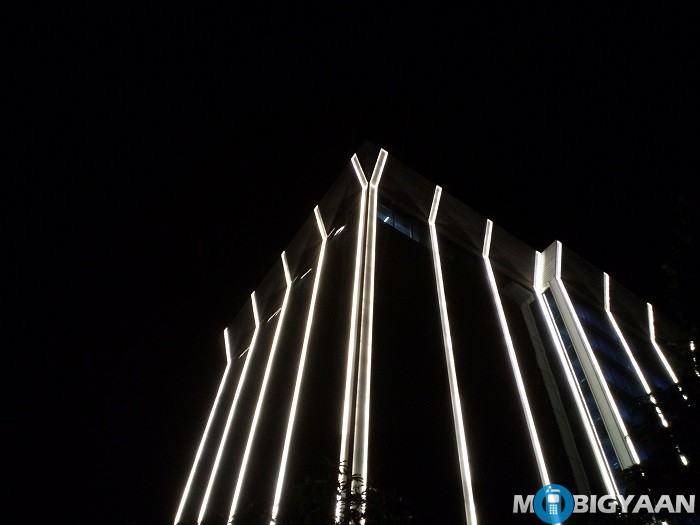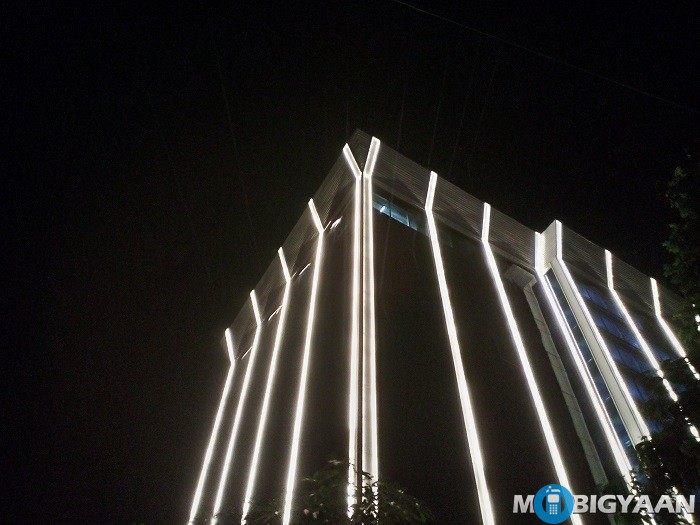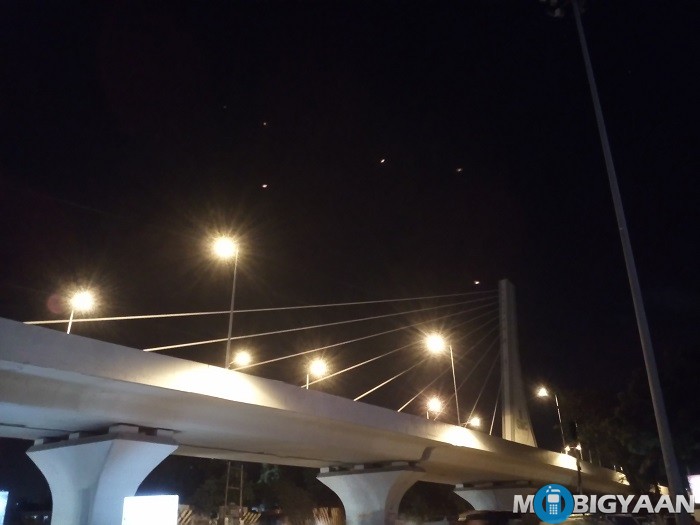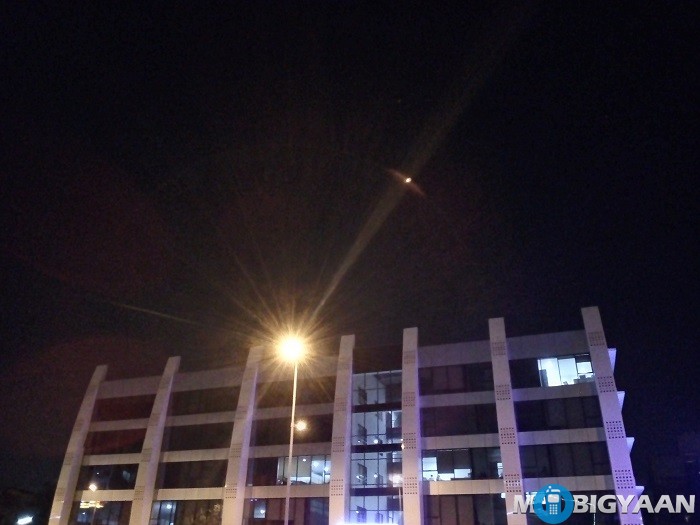 The Coolpad Mega 2.5D did take some satisfactory shots in daylight. The shots taken with HDR Mode enabled in daylight turned out to be sharper than the ones taken with the HDR Mode disabled. The dark areas in photos were brightened when the HDR Mode was enabled. Also, while some HDR shots had a cool tone to them, some were warm. Well, that's something of a personal preference, whether you like your photos to have a warm tone to them or cool tone.
As for the night shots, they had much noise in them and lacked sharpness. HDR Mode did help take better shots in some cases but then it took around 3-4 seconds to capture the photo. Not to forget that you have to stay still during this entire process. We would have liked to see the camera shutter perform a little faster though. You can also enable the Night Mode, but again, it's the same case as HDR Mode.
Call Quality and Audio
The call quality on the Coolpad Mega 2.5D was good. The voice was audible on both the ends during the call. However, this phone had some tough time latching on to the 3G/4G signal and kept going back to 2G network very often. After all, what good is a phone if it can't retain network connectivity, isn't it?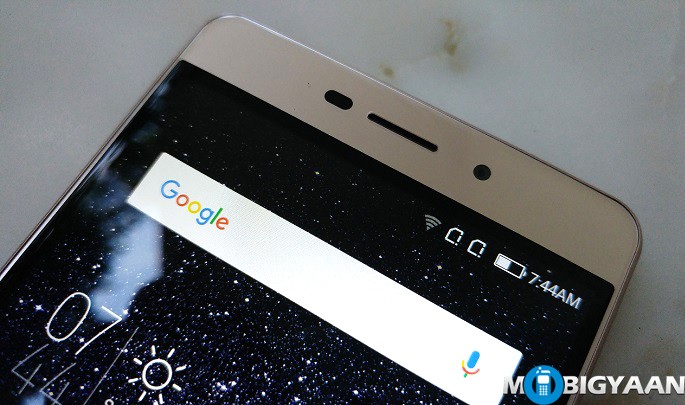 Talking about the quality of sound coming out from the speakers at the back, we must say that we were not impressed. The audio was not loud enough and one would have to make use of earphones to be able to listen to the audio properly. And, if you bump up the volume to 100%, the audio starts distorting, rendering the speakers completely useless for listening to songs.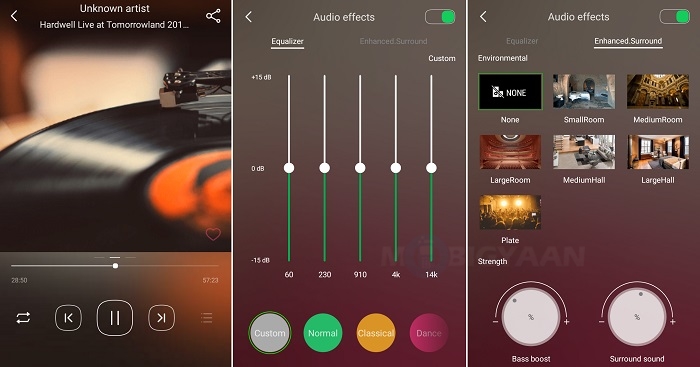 There's nothing much to talk about the Music app. Just some equalizer settings and audio effects to tinker with. However, we would like to mention that Google's Play Music refused to open at all times. There was no error displayed, it's just that nothing happened when we tried to open the Play Music app.
Storage
The Coolpad Mega 2.5D comes with 16 GB of internal storage with an option to expand the storage via microSD card if needed. However, you can only expand the storage up to 32 GB via microSD card. Having said that, let us remind you again that the Mega 2.5D comes with Hybrid SIM slot which means you can either use two Nano SIM cards with no external storage, or, use one SIM card with an option to expand the storage.
The Mega 2.5D also comes with a File Manager app which has a neat UI and categorizes the files according to their types.
Battery
The Coolpad Mega 2.5D ships with a 2500 mAh Li-Ion non-removable battery.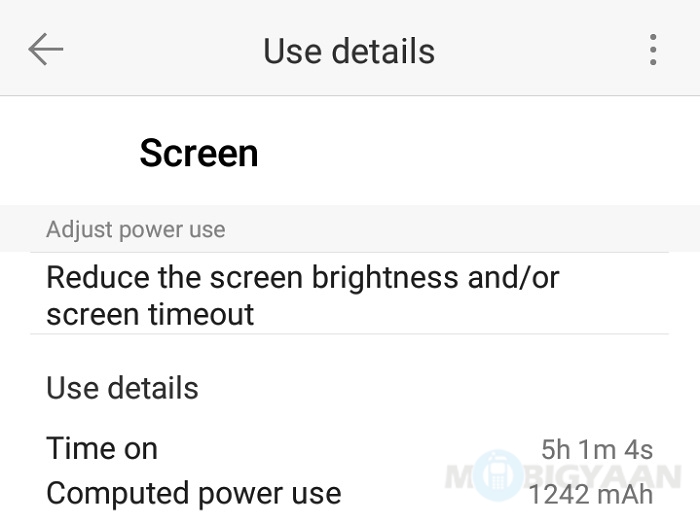 The battery lasted us more than one and a half day on mixed usage. However, on normal usage, it should give more backup than that. We got a screen on time around 5 hours in our usage with 10% of charge still remaining.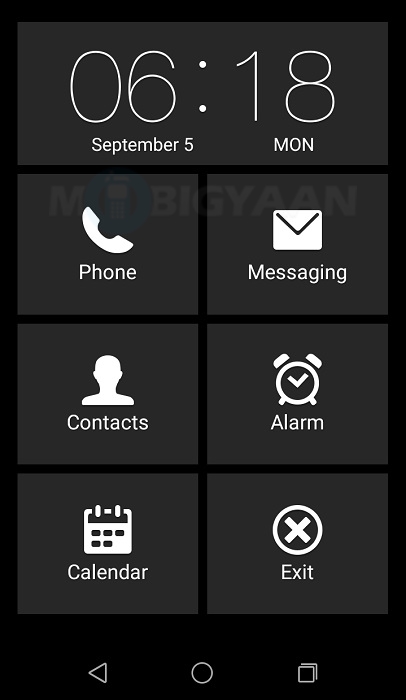 There's a long standby mode which after enabled reminded us of the grayscale mode on the Galaxy A5 (2016) and Galaxy A7 (2016). It basically changes the homescreen and displays a black screen with icons of Phone, Messaging, Contacts, Alarm and Calendar shown in white color. However, this may not be of much use as what it essentially does is just replace the homescreen with the black screen and nothing much. It isn't something like what we have seen on the Galaxy A5 (2016) and Galaxy A7 (2016). But again, given the difference in the price between these phones, it would be wrong to complain about it.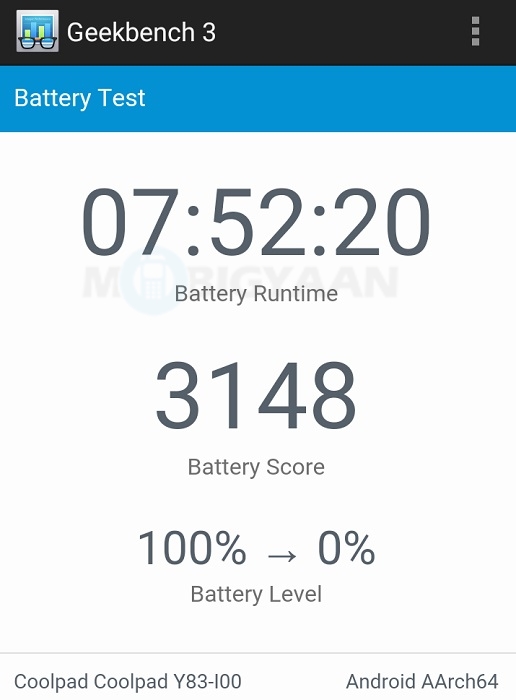 The Coolpad Mega 2.5D scored 3148 points in our Geekbench 3 Battery Test along with a backup of 7 hours 52 minutes. Here are the full stats of Geekbench 3 battery test of Coolpad Mega 2.5D. You can take a look at the battery table provided below to get an idea of Coolpad Mega 2.5D's battery performance.
[table id=54 responsive=flip /]
The power adapter that came along with the phone has an output of 5V/1.5A which charged the phone from 0 to 100% in 2 hours on an average.
Pricing
The Coolpad Mega 2.5D is available in two different colors:
Royal Gold
Champagne Gold
The review unit we received is the Royal Gold colored variant. Both the variants of Coolpad Mega 2.5D are available for ₹6999 exclusively on Amazon India. While it was sold through flash sales initially, it is available for purchase through open sale now.
Verdict
So, it's time to end this Coolpad Mega 2.5D review with our verdict. The Mega 2.5D performed well most of the time. However, there were times when the power button and navigation buttons refused to respond. It's times like this when the C-Button turned out to be useful.
The display of the phone, even if 720p in resolution, did well. The sunlight visibility was good. However, it was only marred when we tried to see content on the screen under direct sunlight.
There were some glitches in software here and there which we believe can be easily ironed out by the company with a software update. The custom UI is also responsible for stuttering of the phone despite of having 3 GB of RAM on the device. Talking about the battery, it lasted us more than one and a half day on mixed usage. However, one shouldn't forget that it just has a capacity of 2500 mAh.
So, should you buy this phone? Well, if you can afford smaller battery and average camera performance, then yes, you can go ahead and buy it. However, let us remind you that there's no fingerprint scanner on this phone. Before you make the buying decision, we suggest you take a look at the Redmi 3S as well which sells for the same price but offers larger battery and comes with fingerprint scanner as well.
Pros
Design
Display
Lightweight
Battery life
Cons