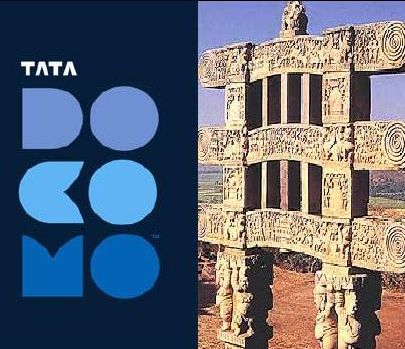 Tata Docomo the GSM Mobile service provider today launched its Mobile service in the Madhya Pradesh – Chhatisgarh circle by introducing one paisa per second charges tariff. The Company's GSM services began with 1st call to Cheif, Minister of State Mr.Shivraj Singh Chauhan and to Dr Raman Singh the Chief Minister of Chhattisgarh during the launch.
The customer care of TATA DoCoMo for
Madhya Pradesh-Chhatisgarh
is 90390-12345.
"With the launch of Tata Docomo GSM service in MPCG circle, we are launching the concept of fare being fair so that the subscribes will be able to enjoy the benefits of Pay-as-you-use by introducing one paise per second pulse," Tata Tele Services Limited (TTSL) Managing Director Anil Sardana said announcing the launch of GSM service in a press conference.
"The service is transparent in a way that you pay only for what you use like if you have made a call for one minute and 20 seconds then you have to pay only for that period and not for two minutes as is the practise with other service providers," he said.
"All calls, within network, outside network, roaming, domestic and international calls will be charged as per the one paisa per second pulse never-before tariff option,"he said.
"Though we are late in the GSM sector, we have arrived with the latest 3G technology in collaboration with Japan's leading service provider Docomo," he said.