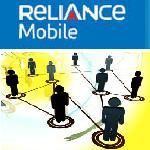 Reliance Communications has tied-up with US-based Kodiak Networks to provide nationwide Mobile Conferencing Service on both its CDMA and GSM networks. Reliance Communications' mobile conferencing service enables it's customers to establish a conference call amongst a group of 9 contacts from the phone address book with a single click. While conferencing is an old established product, this service does not need manual intervention for the conference to be set up. The company plans to offer this service for as low as Rs 99/month. The service will be accessible through R-World and supported by all handset clients including Blackberry, BREW, Java, Symbian and Windows Mobile Operating System with over-the-air download ability.

The Mobile Instant Conferencing service will provide immediate dial-out mobile conferencing, including one-touch mobile call origination from the handset contact list. Business colleagues, consumers and social networking groups can instantly join a conference call from any combination of wireless, or wireline phones, local or long distance.

The Mobile Scheduled Conferencing will allow users to schedule conference calls directly from their mobile handset. Convenient auto-SMS reminders are sent to attendees at the conference start time. Participants can join or rejoin the conference with a single click and are instantly auto-authenticated without personal identification numbers (PIN). All participants can see who is on the conference call.
For those who do have not read the whole content, I am summing up the main points
–  Mobile Conferencing Service @ Rs 99/Month
–  Mobile Conferencing Service to be offered to Postpaid as well as Prepaid Subscribers
–  Reliance is the first Mobile Operator to offer Mobile Conferencing on CDMA & GSM Networks