Tata DOCOMO Inaugurates its first Unique Experience Centre in Mumbai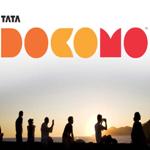 TATA DOCOMO has announced the inauguration of its first unique Experience Centre in the city of Mumbai. The Experience Centre is not just a retail outlet, but high-end destination where a consumer can come and interact with services and experience what the future holds. It will also showcase a whole new world of Value Added Services allowing visitors to explore the latest in telecom technology and gadgets.

Its located at Hill Road, Bandra,. It allows visitors to explore the digital future on their own terms and to be ahead of the curve by getting a firsthand experience. The store was inaugurated by Dr. Mukund Rajan, Managing Director, Tata Teleservices (Maharashtra) Limited and Soha Ali Khan.

Speaking on the occasion Mr. Abdul Khan, Head-Tata DoCoMo Marketing and Advisor to the MD, Tata Teleservices (Maharashtra) Limited, said: "Our intent is to create a unique TATA DOCOMO experience showcasing the mobility of the future. It is a unique and revolutionary concept which offers a relaxing and an interactive environment for our consumers. We are focused on ensuring that our customers get a first hand feel of the brand TATA DOCOMO in Mumbai – a brand that has created waves in the Indian telecom arena with its distinctive proposition and positioning."