Tata Teleservices Leads in New Subscriber for Third Consecutive Month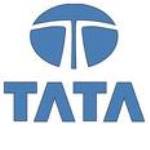 Tata Teleservices Limited emerged as the Number One telecom operator in the country for the third consecutive month in October, in terms of new subscriber additions, adding more than 3.8 million subscribers in the month. Nearest competitor managed to add just over 2.9 million subscribers in the same period, a gap of nearly 1 million subscribers. Tata Teleservices Limited also crossed the 50-million subscriber milestone in October.
Tata Teleservices Limited added 3,867,725 new subscribers in October 2009 from its CDMA (Tata Indicom) and GSM operations (TATA DOCOMO) put together.In September 2009 too, TTSL had showed a healthy growth in new additions, with 40,06,823 new subscribers being added. In August as well, TTSL led the market by adding over 3.4 million new subscribers.
Its clear that TTSL is on top in terms of subscriber additions for 3 consecutive months. So what do you think is Tata DOCOMO magic working for Tata Teleservices Limited?