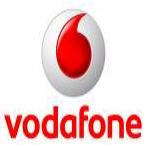 Vodafone has unveiled Odeon 2009 – a platform for dramatic excellence the city. The festival, a six day extravaganza, celebrates the rich heritage that Kolkata shares with art, culture and theatre. This year, theatre aficionados in Kolkata will see two Mumbai performances – Some Girl(s) by Q Theatre Productions and Aapki Soniya by Essay Communications, in addition to the plays by noted city directors Usha Ganguli, Kaushik Sen, Raja Bhattacharya and Biplab Bandhopadhay.
Odeon will begin with Javed Siddiqi's romantic Hindi play Aapki Soniya directed and designed by Salim Arif, deals with Zulfiqar Haider (Farooque Sheikh) and Soniya's (Sonali Bendre) relationship through the exchange of letters. This will be followed by Nadir Khan's comedy Some Girl(s), a contemporary play which explores a single man's pre wedding dilemma as he travels across the country in search of the perfect woman.
There will be four city plays premiering in this year's Odeon. Bhor directed by Usha Ganguli is a play that portrays the claustrophobia felt by the youth in our contemporary society and the resulting dawn of this struggle. Bhootum Bhagaban, written and directed by Raja Bhattacharya, is a comedy on how good prevails over evil. Atish Chanda's Shastha Ritu directed by Biplab Bandhopadhay, set in rural Bengal , is a story of an aging singer and her adopted daughter. The last play Bhoy written by Bratya Basu and directed by Kaushik Sen is set in the contemporary political scenario of West Bengal . This play is a sensitive, humorous exchange of words between the 'living' and the 'dead'.
Mr. Sridhar Rao CEO Vodafone Essar East Limited said, "Kolkata and theatre are two inseparable entities, and we are delighted to present the ninth year of the Vodafone Odeon theatre festival. Like the previous years, this year too is a delightful ensemble of plays for the culturally conscious and discerning audience of Kolkata. Odeon has become a platform where Vodafone strives to connect with its customers in West Bengal and provide them a distinctive and unique cultural experience."
Tickets for Aapki Soniya and Some Girl(s) are priced at Rs 200 each and for the rest of the Kolkata productions, Rs 60 each. All tickets will be available at select Vodafone Stores from November 20. For further details customers can SMS ODEON to toll free number 111.