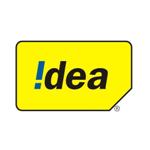 IDEA Cellular has announced the launch of its 2.75G EDGE enabled GSM network in Assam , With this, IDEA Cellular, an Aditya Birla Group Company is in near completion of its pan-India network roll out with presence in 21 telecom circles in India.

IDEA has launched its services with the lowest tariff plan all local calls to any network just at 40 paisa and All STD calls will be charged at 60 paisa.The operator also launches One Paisa One Second Tariff Plan for its GSM Prepaid Customers in Assam.
IDEA has launched its services in the largest North Eastern state of Assam circles, which has a population base of 32 million, and a low mobile tele-density of just 22%. IDEA's services in the remaining circle of North East, comprising of the six states of Nagaland, Manipur, Meghalaya, Mizoram, Tripura and Arunachal Pradesh will be launched later in the year. 

IDEA Cellular's mobile telephony services will be available in 13 districts of Assam – Barpeta, Bongaigaon, Cacher, Dibrugarh, Jorhat, Kamrup, Karbi Anglong, Kokrajhar, Nagaon, Nalbari, Sibsagar, Sonitpur and Tinsukia – at the launch phase. The mobile operator will double its network to 500 cell sites to cover 19 districts, including 56 major towns and over 1,400 villages in Assam, by March 2010. IDEA will also set up a network of 450 cell sites in the North East region by March 2010.
The warm yellow IDEA logo, symbolizing strength, vibrancy and vitality, will now cover the entire length and breadth of the country. IDEA's recent launch in Kolkata & West Bengal, followed by Assam , strengthens its network in the East, and offers unparalleled mobile connectivity in the region.

IDEA will establish several customer service centres and a robust retail network of exclusive 'My Idea Stores', 'Idea Points' and other outlets. This retail and service network will grow to over 4,420 retail outlets and 35 exclusive showrooms in Assam , by March 2010. Aimed at achieving visibility and real time experience, these customer touch points will significantly enhance IDEA's distribution network and help reach out to its customers across all segments, and the deepest interiors of the state.

IDEA is the leader in the introduction of value added services in the Indian mobile telephony market. With the launch of services, mobile users in the state will now have a rich experience while using value added services such as Music download, Dialer Tones, Voice chat, web-infotainment, high-speed internet Data Card, and other Internet-based multi-media experiences on their EDGE-enabled mobile phones.

IDEA has started an exclusive portal – Asomi Aai Rupohi – in Assamese language for the mobile users in the region. The portal will offer Assamese songs, movie reviews and other rich content targeted at the youth. IDEA subscribers in Assam can also avail other VAS and GPRS services such as Idea Music Station, Yahoo Messenger, Dialer Tones etc. IDEA will also introduce a range of affordable tariff plans for mobile users in Assam .