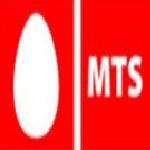 MTS India the CDMA mobile service operator announced the rollout of its high speed mobile data service, 'MBlaze' offering speeds as high as 3.1 Mbps in Rajasthan Telecom Circle. And keeping in lines with the lowly priced tariffs witnessed in the Indian mobile space, the company has pitched its data service for tariff of 10 paise per MB with no roaming charges. Certain websites such as Yahoo, Wikipedia and Makemytrip as well as some educational sites will be available under free usage.
Apart from Rajasthan, MTS MBlaze services are also available in Delhi-NCR, Chennai, Coimbatore, Trichy in Tamil Nadu, Mysore, Mangalore, Bengaluru and Belgaum in Karnataka and Kochi, Calicut, Trivandrum, Mysore, Mangalore, Bengaluru, Belgaum in Kerala.
Mr. Vsevolod Rozanov, President and Chief Executive Officer, SSTL, said, "Data services are going to expand beyond the metros with people demanding real time information and knowledge. We see the market expanding beyond the corporate user to include SME's and students. Data services integrate the user with real time information and offer a wide array of benefits including interactivity and gaming. "
On the occasion, Mr. Sandeep Yadav, Chief Operating Officer, Rajasthan Circle of MTS said, "MTS has already established one of the best and largest data capabilities in India and we hope to provide our subscribers with unparalleled mobile high speed data services experience combined with transparent billing."
Mr. Leonid Musatov, Chief Marketing Officer of SSTL said, "With MBlaze, MTS subscribers will be able to browse the web FREE for news, sports, fashion, lifestyle, travel and to shop using popular websites like Yahoo and Wikipedia etc"
The mobile data services are offered under two options, MBLAZE Standard and MBLAZE Premium. The two packages are differentiated on the basis of Look and Feel and on storage capacity of data/software on product as well as Ease of Usage.
Mr.Sanjay Bahl, Chief Operating Officer, Delhi-NCR and Haryana, Circle of MTS said, " All our base transmitting stations (BTS) in Delhi/NCR are high speed data enabled and hence MBlaze subscribers will have seamless connectivity even in a traffic jam of Delhi roads."