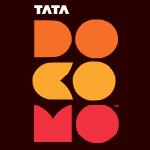 Tata DOCOMO today launched Sparsh, a service on sexual & reproductive health related issues. The service is aimed at using mobile phone to build awareness about issues related to sexual and reproductive health related concerns. The content of the service is extensively accurate and certified by FPAI (Family Planning Association of India), one of India's largest sexual and reproductive Health NGO (Non Government organization). The service is currently available in English, Hindi and Marathi language and very soon Oriya, Bengali, Gujarati, Tamil, Telugu, Kannada, Malyalam languages will be added.
TATA DOCOMO customers can access this service by calling 529222 chargeable at Rs 10 for 10 days & browsing charge is 1p/sec. The service is currently being launched in three major languages English, Hindi and Marathi and more languages to be added in the second phase.
The service has a navigational feature to allow the users to navigate quickly through related content capsules.  For example, if the user is navigating to a capsule in the following manner: select category like AIDS information and then the user will listen to capsule on AIDS with various options such as contraception, AIDS prevention, other sexually transmitted diseases, etc.