TATA DOCOMO launches Postpaid Services in Kolkata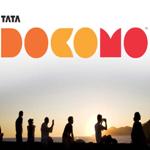 TATA DOCOMO has launched its postpaid services in Kolkata. Tata DOCOMO postpaid services offer a unique proposition that allows subscribers to customize plans based on individual usage.

Tata DOCOMO post-paid service will have a per-second pulse on STD calls; and on Local calls there will be per second or a per two seconds pulse. Post-paid offerings will allow subscribers to customize plans with any of the free toppings available on local and STD calls, as well as SMS, depending on individual usage pattern.There are 3 different postpaid plans which come at a monthly rental of Start 299, Premium 499 and Platinum 799 and on these plans, a customer can take 3, 6 and 10 free toppings respectively.

Tata DOCOMO also gives the option to customize usage plans by choosing any combination of the 3 basic toppings which are 150 local minutes, 50 STD minutes and 500 local SMSs. Customers with very high usage can opt for value plan – Elite 1099 plan, which provides 2000 local minutes, 400 STD minutes and 5000 local SMS free.