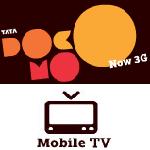 Love Cricket? Tata DOCOMO has come up with an exciting offer that brings together all 3G Lovers and die hard Team India supporters. All 3G handset users in towns where Tata DOCOMO has launched its 3G services can now view 10 hours of Live Cricket during the India New Zealand one-day series for FREE.
To avail the free 10 hours Live cricket offer, Tata DOCOMO users will have to subscribe to the Rs 30 weekly pack which is on an auto-renewable mode. Users will be moved to the Rs 30 Weekly plan only after the completion of Free 10 Hours or on 11th Dec (whichever is earlier). The customer can unsubscribe from this Free offer before the completion of 10 Free hours or 11th Dec, and in this case, customer will not be charged for the weekly subscription.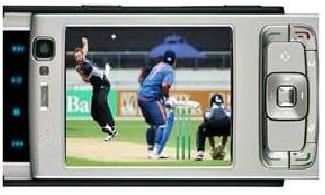 To download the Mobile TV app and avail the offer, users have send TV to 53333 (Toll Free). This offer can be availed on any or all one-days on 1st, 4th, 7th and 10th Dec. The offer will end on 10th December 2010.
This offer of FREE 10 hours of India New Zealand cricket is also available to existing Tata DOCOMO Mobile TV users. For these users, on viewing the 10 hours of cricket on Doordarshan, there will be no Data Access Charges. This channel will be available for viewing during the match timings only (Live cricket will be available Half an before the start of the match and will end half an hour after the match).