TATA DOCOMO Prepaid Tariff details of Gujarat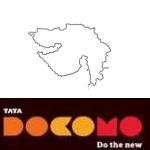 Yesterday TATA DOCOMO launched its mobile services in Gujarat. Here are the Prepaid tariff details of TATA DOCOMO for Gujarat telecom Circle.

TATA DOCOMO SIM is available at Rs. 49. It comes with lifetime validity and zero talktime.

Call Charges
All local calls – 1 paisa / second
All STD calls – 2 paise / second

SMS Charges
Local – 60 paise
National – Rs. 1.20
International – Rs. 5

TATA DOCOMO will charge its subscriber for first SMS of the day and will provide 200 Local or National SMS free for the day. These free 200 SMSes will no be valid on New Year, Valentine's Day, Diwali Eve, Diwali and New Year Eve.

TATA DOCOMO customers in Gujarat can enjoy call rates of 1p/4sec (between 11PM-7AM) for On-Net (Tata DOCOMO, Tata INDICOM and Virgin Mobile) and ISD calls at 3p/sec for calls made to US, Canada and UK fixed lines for 180 from the activation of connection if they will acquire a connection before 30th April 2010.

GPRS Internet Browsing
1p/1kb on Tata home network.
10p/10kb on Tata and non-Tata roaming network.