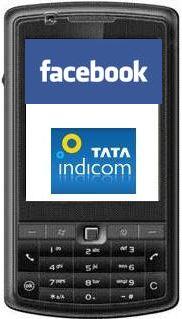 Tata Indicom launches SMS Alert & services of "FaceBook" on its Mobile Service. TATA Indicom customers can now update their Facebook status by just sending an SMS to the short code 51555.
Users who had logged in their Facebook account today must have seen a notification that "Facebook is now available via SMS". User can get Notifications for friend request, pokes, wall posts, messages etc through SMS. User can instantly take action for accepting friend's requests or replying to the wall posts by replying to the same SMS. User can select which when & how many notifications should be sent to them.
Click here to know how?
If you are not satisfied by this then there is something more offered by TATA Indicom. You can upload snaps and videos just by sending them to

[email protected]

through MMS.
Login to www.facebook.com/mobile with your FB account.

Enter your phone number, select Tata Indicom & click on Activate

You'll get a PIN through SMS, enter this as confirmation code.

Done! Now SMS as much as you can!
How to use?
User can update your status, search/add friends, poke or message them, write on their wall… just by sending SMS to 51555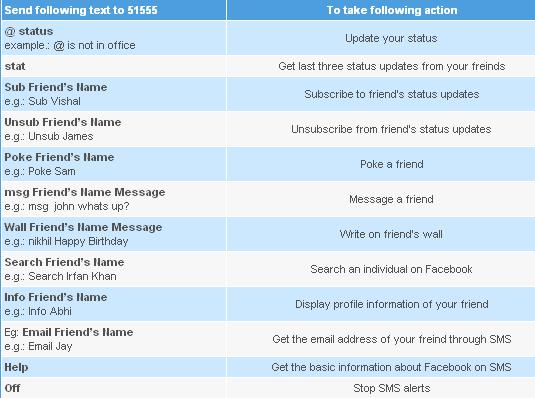 This facility is Available on:
Facebook on SMS is available on ALL the handsets.

Photo upload is available on all MMS supported handsets.
Charges:
Subscriptions is FREE

Incoming SMS alerts are also FREE

SMS to 51555 is charged Rs1

MMS (photo upload) is charged just Rs3