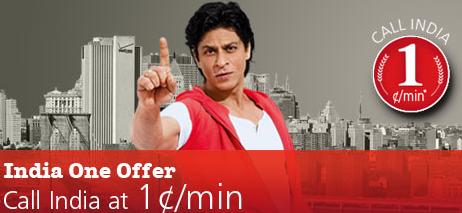 Airtel today launched the never before calling rate of 1 cent a minute on its online calling card service www.airtelcallhome.com. This will enable NRIs in US to call friends and family back in India at the most competitive rates in the market.
"With our IndiaOne Offer, we are delighted to take the lead in offering the best value for US to India calling. Our tariff at 1 Cent per minute is a compelling customer proposition and is in line with Airtel's commitment to make calling to India more affordable." said Mr. Syed Safawi, Executive Director, Mobile Services, Bharti Airtel Ltd. "Through this offer we are looking at delivering unmatched value to the 3 million strong NRI population in the US, who reach out to their friends and family in India."
Airtel has also launched a host of exciting new features for the US consumers including auto recharge, free SMS from the web and audio conferencing facilities. Subscribers will be able to buy the online calling card for USD 10 by logging into the website www.airtelcallhome.com or through phone by calling toll free 1-877-247-5150 from the US.
Airtel CallHome is also available in UK, Singapore and Canada