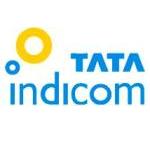 TATA Indicom announced that its customers can now avail the benefit of knowing SSC Board Exam results on SMS. The customers can follow a few instructions to instantly get the results on their Tata Indicom mobile phones, conveniently.

To check the results, customers need to dial 505101096 and provide the students' Roll Number. Further more Tata Indicom also offers a feature of "Pre-registration", wherein customers can register their Roll Numbers by dialing 505101096 and they will be notified through an SMS as soon as the results are announced. As a second option customers can also have a choice of getting the result by sending an SMS to 58282. Ex: SMS RESULT to 58282.

SSC Board Exam (10th Class Examination) Results (Andhra Pradesh) will be announced on May 19, 2010. Each SMS service will be charged at Rs. 3 per SMS and for IVR at Rs. 6 per minute.