Tata launches new CDMA Rev.B enabled 'Photon Max'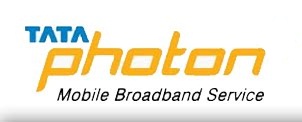 Tata Teleservices Limited has unveiled the latest addition to its Photon portfolio of high-speed mobile broadband products on the CDMA platform, the Tata Photon Max. The new product marks the entry of the CDMA 1000 Rev.B solution into India. The Rev. B solution will enable TTL to improve capacities, throughput and latency on its existing network, providing fast and consistent speeds for all Internet needs of its consumers, right from emailing, social networking, sharing of photographs, downloading and uploading heavy files, music downloads, video streaming and watching live TV on-the-go.
With this launch, Tata Teleservices Limited's Rev.B network will be one the fastest CDMA network in the country, providing users with speeds of up to 6.2 Mbps. The launch of Tata Photon Max will also be providing customers with better speeds for mobile broadband access, thereby enabling them to experience fast speeds on their laptops, PCs and other devices.