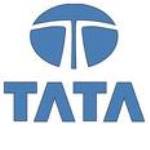 Tata Teleservices Limited has emerged as the Number One telecom operator in the country for the forth consecutive month in November, in terms of new subscriber additions, adding more than 3.3 million subscribers in the month. Nnearest competitor of TTSL managed to add just over 2.8 million subscribers in the same period, a gap of nearly half a million subscribers.

Tata Teleservices Limited has added 3,329,215 new subscribers in November 2009 from its CDMA (Tata Indicom) and GSM operations (TATA DOCOMO), put together. In October 2009 too, TTSL added 3,867,725 new subscribers.

Expressing his delight over the achievement, Mr Anil Sardana, Managing Director of Tata Teleservices Limited, said: "It is extremely gratifying to emerge as the top grosser in the industry in terms of new subscriber additions, for the fourth consecutive month. We thank and appreciate every subscriber's faith on us as an efficient service provider—this achievement further affirms our goal to constantly improve and provide world-class products and offering to our subscribers. We have added close to 15 million new subscribers over the last four months—this figure itself is a testimony to the efforts that have been put into making our network and services the best in the industry."
.
"In the recent past, we have announced some fantastic products and offers—such as our introducing 'Pay-for-exactly-what-you-use' pricing paradigm for roaming services as well on the TATA DOCOMO platform. From the Tata Indicom stable, customers have had access to the innovative Pay Per Call offer, as also a unique per second plan, wherein is a subscriber speaks for three minutes, the next three minutes are free. Clearly, these are times for extreme innovation and we are glad that our offerings are being adopted by subscribers in a big way," Mr Sardana added.