The festival of lights is here and on India's biggest festival, we can't stay back without adding to the festivities, so we are putting out some apps out there to brighten your day.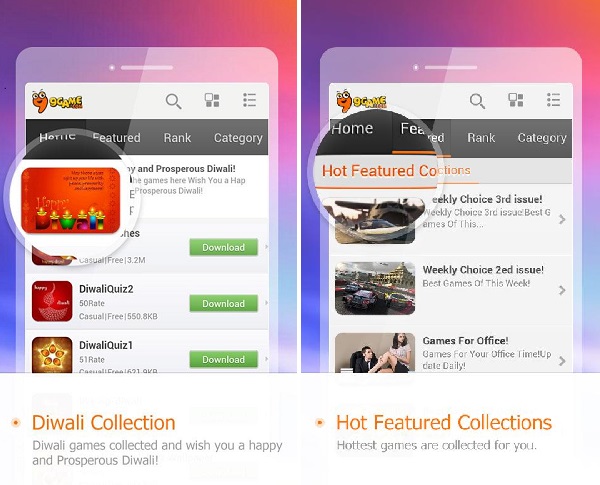 Diwali games: 9Game: 9Game has come out with a collection of games this diwali. It has basically combined everything you need this diwali along with exciting games such as Krrish3, Temple Rai and Dig racer. It also comes with diwali centric stuff such as Diwali Wishes Greetings & SMS, Diwali Rangoli Live Wallpaper,Diwali Lights, Diwali Firecracker Fun for KID, etc along with with weekly and monthly recommendations for games.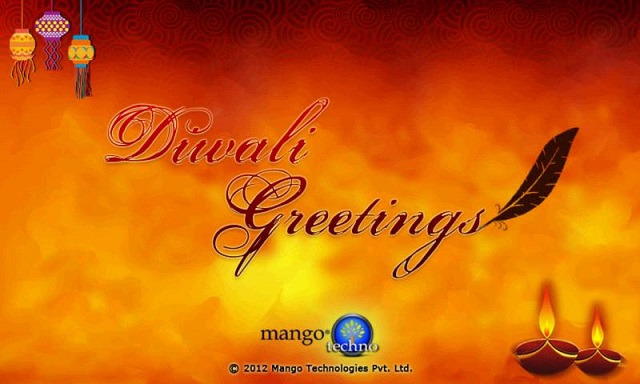 Diwali Greetings: Diwali Greetings: This app is obviously about greetings for diwali. What it offers differently that is that it allows you to create your own greetings on different templates, besides offering stock diwali greetings.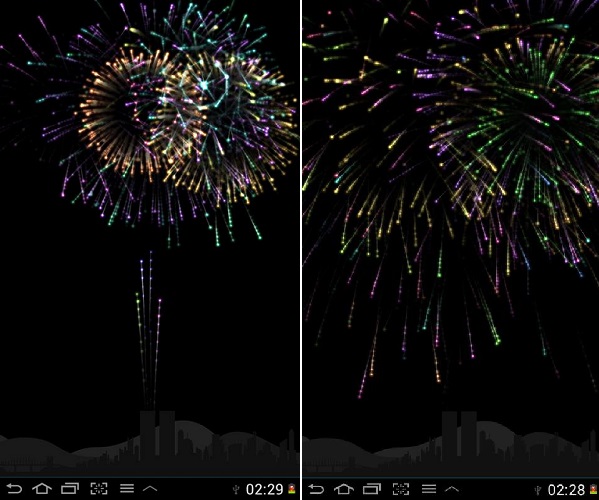 Fireworks: Diwali Fireworks: How about celebrating diwali without all the noise and pollution. Ditch those environment hazards for virtual crackers – the screen will light up in different fashions at every touch of your screen.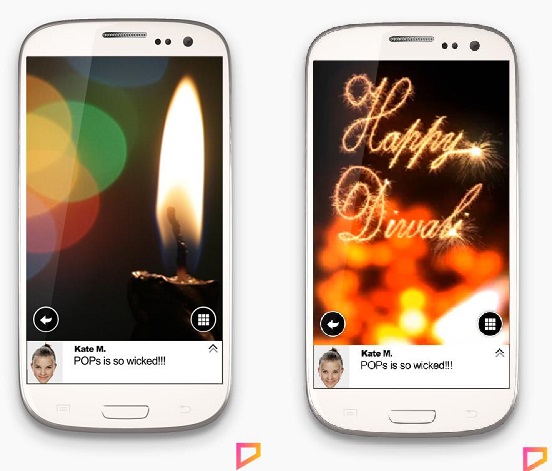 POPs: Diwali POPS: Diwali Pops basically jazzes up your notifications, diwali style. You get every notification of Facebook, Whatsapp, SMS, yahoo mail with the diwali tinge and it looks pretty cool whenever your phone lights up.
Recipes: Diwali Faral Recipe: Want to prepare some special sweets for diwali, but don't know how? The apps teaches you how to cook snacks and sweets for diwali.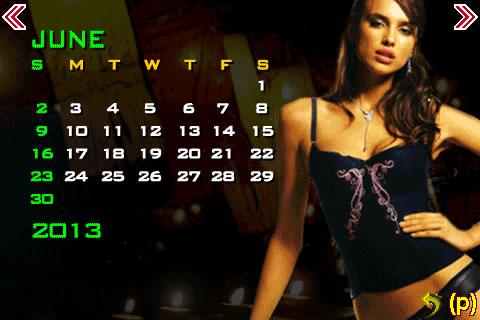 Calendar: Diwali Dhamaka Calendar: If you are feeling naughty this diwali, download this app. There are 12 beautiful women waiting to set off fireworks and light up your smartphone screens.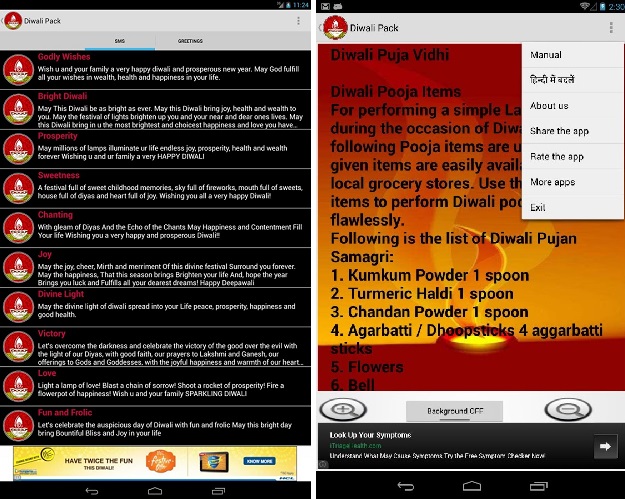 Diwali pack: Diwali Pack: Want a complete guide on diwali? Well you are in luck because this app details the history of diwali, explains how you should perform the sacraments, provides aarti music but also provides wallpapers, SMSes and greetings for the festival.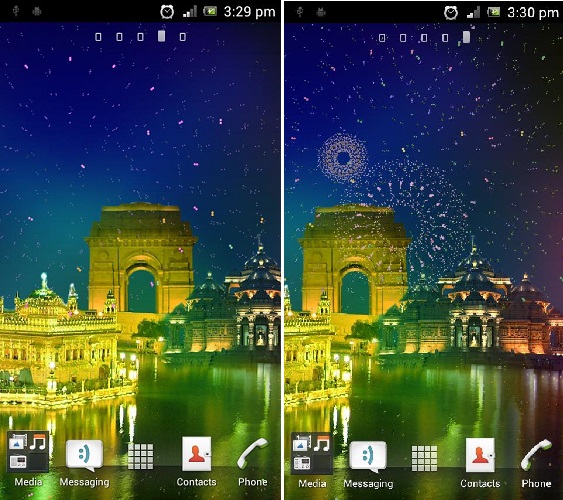 Diwali Wallpapers: Happy Diwali HD: Get a vibrant effect on your phone using the Diwali Live wallpapers from this app. besides the wallpaper, it also lights up different fireworks along with presenting you with Lotus Temple, India gate and golden temple in the background. Just swipe to change the theme.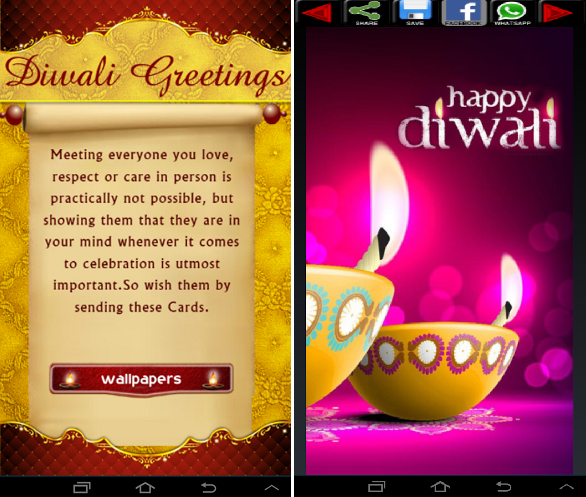 Whatsapp: Whatsapp Diwali cards: Are you fond of using Whatsapp from your phone? How about wallpapers of different types? With this app you get a lot many greetings to choose from and send to people all with different backgrounds and messages.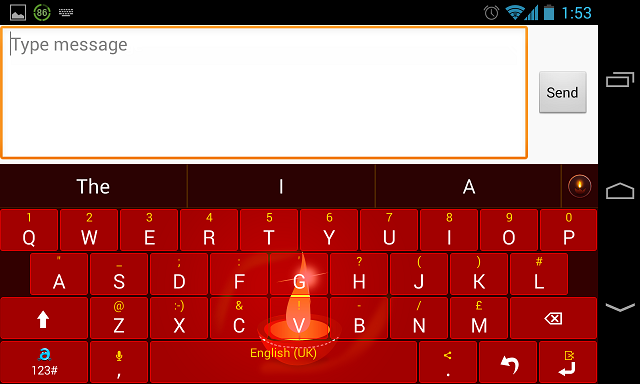 Themes: Adaptxt Phone Diwali theme: How about molding your whole UI in diwali spirit? This app customizes your keyboard and lights a diya in the middle. Pretty cool, huh?