Text messages dying slowly, courtesy Apple's iMessage
Its true. Text messages or SMSs as we know them, might be slowly perishing away and it has an unlikely assassin, Apple's iMessage. Apple inexplicably expensive iPhone 4S and its iOS 5 are doing wonders it seems.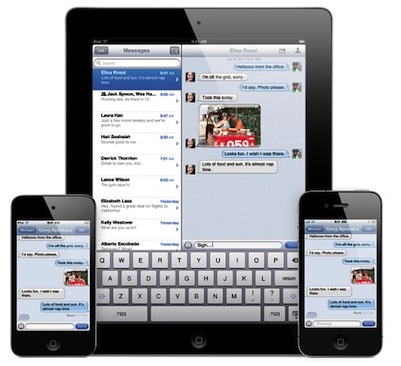 But no matter how we loathe the iPhone, it will remain a record-breaking phone, and truly, it seems foolish spending money on text messages, if you can send an iMessage for free. The reason behind this is quite simple. iMessage allows one to send messages free of cost.

Text messages is one of the last vestiges we have from two decades ago, and it seems its time to move on. Text messages have recently become quite a target for device owners. Apart from iOS, Samsung has launched its own Chat On service. And should we forget, Blackberry Messenger (BBM) has been around for ages.
In India though, they still have importance as can be seen in the protests against daily SMS limits set by TRAI. But honestly, it hardly seems necessary as even app developers are trying to come up with apps that let you send messages for free.
Besides, better devices have come up with easy Facebook and Twitter access are also creating a new bridge of communication. The death of the text message is imminent. With an increase in the availability of free and more interactive services, it might turn obsolete soon.