Uninor has announced its partnership with RED FM powered by Hungama Mobile, to bring the radio experience in various languages for its customers. The tie-up will enable Uninor customers to enjoy a wholesome music experience, in their preferred language from their hometown radio station, now easily accessible on mobile handsets.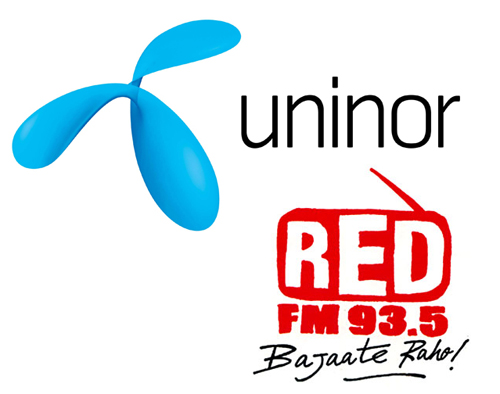 How does this work? Well, for example a Gujarati in Bangalore can listen to the RED FM of Ahmedabad or a Bengali in Mumbai can listen to the Kolkata radio Station. Customers can avail this Value Added Service by simply dialing toll free number 55935 from their Uninor number. Pretty neat, eh?

The customers will be able to access 8 RED FM stations from across the country for a maximum charge of Rs 10 for a week with usage up to 100 minutes. Customers will enjoy nonstop music without any advertisement breaks. The service would be easily available at different pocket friendly subscription charges from Rs 10 to Re.1 bundled with free minutes of music streaming.
The current service would enable Uninor customers to listen the streams through the RED FM stations of Delhi, Pune, Ahmedabad, Mumbai, Kolkata, Jamshedpur Chennai and Bangalore.