It's been around 2 years (that's what I remember) since we last worked on a completely new UI for MobiGyaan. In last few months we got many requests to have a mobile compatible version, so we started working on that and in the process we thought of having a completely new UI. Along with it, we also plan to get ourselves a completely new logo. Look at the top of the page if you haven't checkout our new logo yet.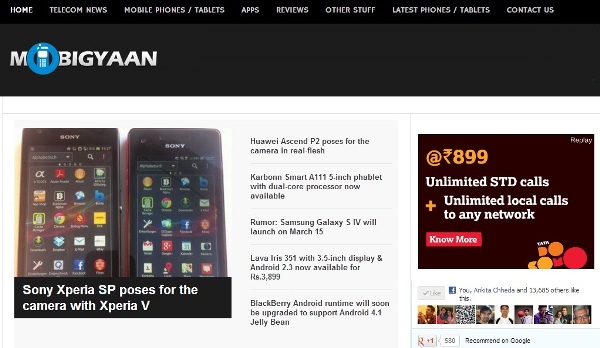 We have been working since last month on the new UI and last night we switched to it. We are still working on a few minor issues and in coming days will add a few more features.
Meanwhile, we would love to know your thoughts on the new design and the logo. If you have any suggestions, feel free to share them with us. Also, if you find any issues, errors etc then please report them, you can leave a comment below or drop us a mail using our contact us page.