The HTC Omega finally poses for the press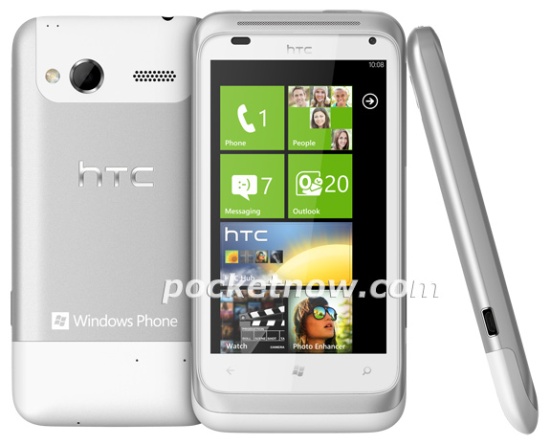 The HTC Omega, which will be a Windows Phone 7, is now out in the open. The handset has some juicy rumoured specs and is said that it will be named as the HTC Radar when it launches. The handset has some handsome looks with a white plastic and aluminium finish.
The handset is said to feature a 1.5GHz Qualcomm Snapdragon MSM8255, a 3.8″ SLCD display, 512MB of RAM, an 8MP camera on the rear and a front-facing camera (for video chats). Let's hope we'll see some Mango goodness from the Omega/Radar soon.