If you read news, you must be aware that the Samsung Galaxy Note7 is being recalled from around the globe because of the device catching fire and then exploding due to a manufacturing defect. Samsung is replacing the defective units with a new one. However, there are still many who are unaware of all this.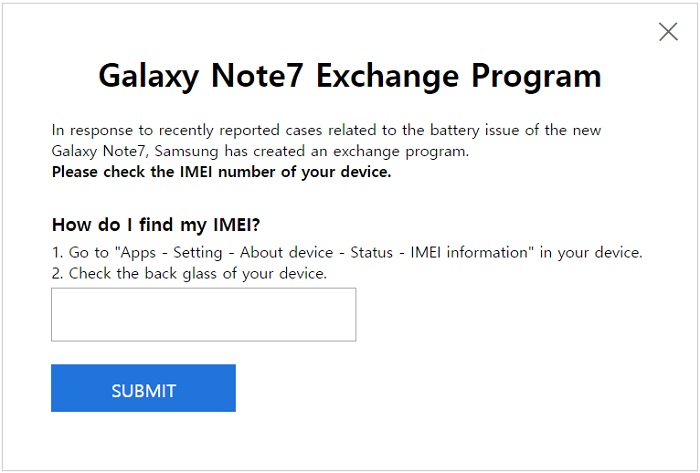 Even if an owner is aware of the exchange program, he still might be unaware whether or not his Galaxy Note7 is safe. To make things easy for its customers and help them verify whether their Note7 is safe or not, Samsung has set up a website.
The Galaxy Note7 owners just need to enter the IMEI number of their device on the website and they will then be told whether their device needs a replacement or not. If you are a Galaxy Note7 owner, you can go to Apps > Settings > About device > Status > IMEI information to know the IMEI number of your device. Alternatively, you can simply dial *#06# to know the IMEI number.
So, what are you waiting for? Head on to this Samsung website and see whether your Galaxy Note7 is safe to use or needs to be replaced.
UPDATE: The website is now inaccessible and redirects to Samsung's Support Page.