Angry Birds has it all. It has been voted the best popular game at the MWC, reached 700 million downloads, has access to not only smartphones and tablets but social networks too and finally, continues to inspire game merchandize. Whew! As if the countless Angry Birds toys floating around weren't enough, some companies have gone one more step ahead and created special utilities for Angry Birds. One of the craziest we have seen till date, the Simon Ford USB slingshot controller form ARM is quite the coolest thing ever.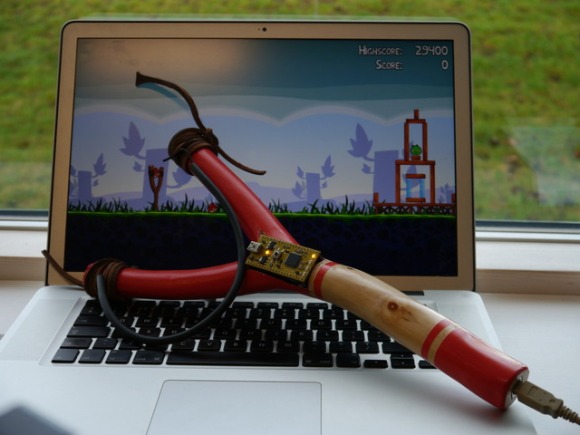 This slingshot controller has a built in accelerometer that measures how much you tilt the controller and also has a 'rubber stretch sensor' which then initiate appropriate mouse movements based on how hard you pull back. The slingshot has a USB connector and an mbed NXP LPC11U24 Microcontroller.

With the new version of Angry Birds – Space in the works this one surely seems exciting and enticing.