If you have been fond of music, there is a chance that you might heard about the Gramophone – the first instrument which replayed music, ran on LPs and is now a collector's piece. Well, how about going ages back, in style? This Steampunk Gramophone smartphone dock will blast out music from your iPhone or Android phone while giving your room the vintage feel.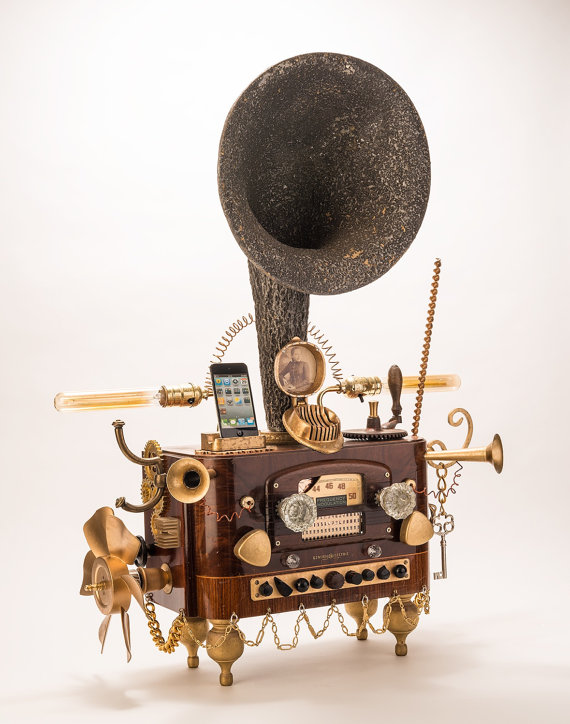 This out-of-the-ordinary smartphone dock will be a darling of steampunk enthusiasts. Its handmade using copper, rubber and brass and measures 34 inches in height and 28 inches in width.
The Steampunk Gramophone smartphone dock is the exact mix of technology and tradition one would. Aside from being a dock, it is also a great showpiece which will add some class to any room. It is infact based  on a Gramophone designed by General Electric back in 1900s.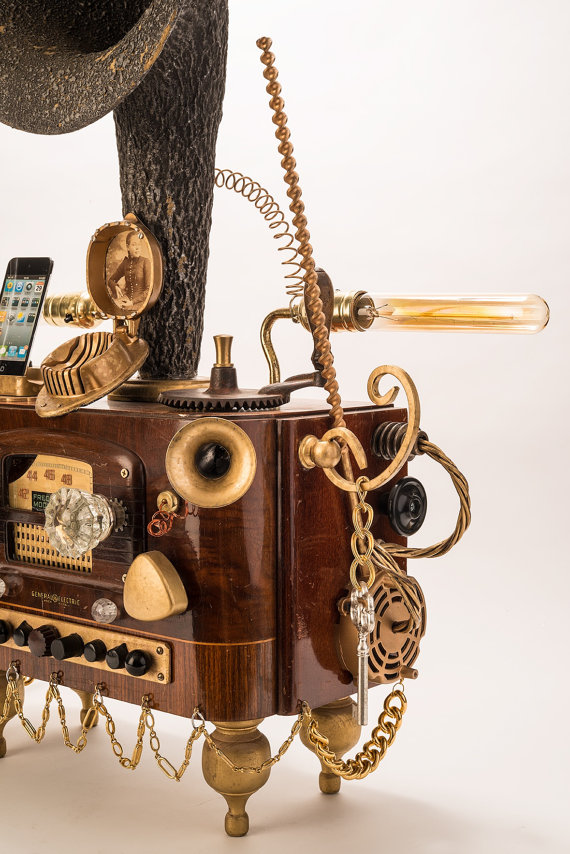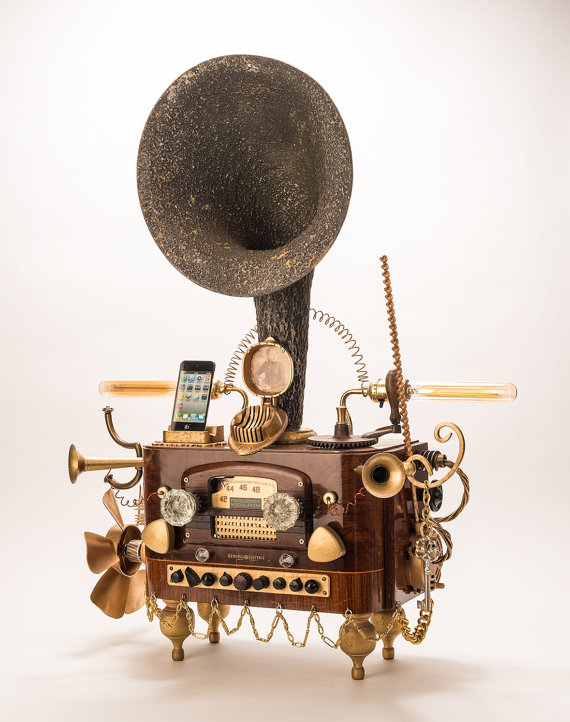 The company behind it calls it a "post-apocalyptic communication device, painstakingly assembled from bits and pieces of what its maker could find."
The technology behind it is simple and elegant. It uses a German acoustic fiber horn along with an Apple Bluetooth speaker at the bottom. It can pair both via Bluetooth and a 3.5mm jack at the bottom to any smartphone.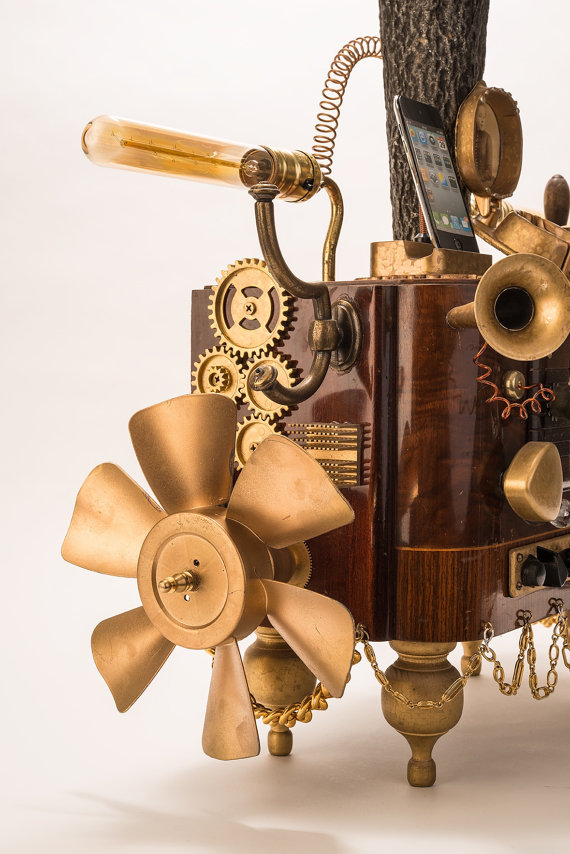 The whole piece is neatly in gold leaf paint. It comes with power and Audio out connection. Sadly, it currently ships within the United States only.