With the wearable market quickly picking up, Timex, one of India's well-known watch maker, has now launched the Timex Metropolitan+ smartwatch.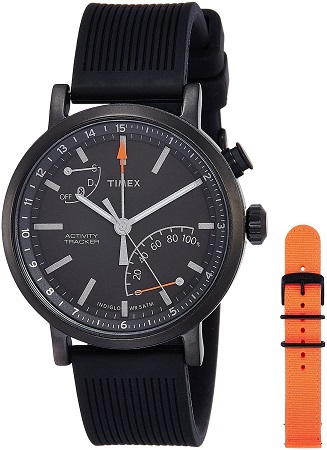 Timex has announced the launch of the Timex Metropolitan+ smartwatch, which flaunts a design of the traditional analog watch but boasts of some really smart features. The smartwatch has a unique fourth hand which tracks daily steps, distance and percent to goal. The watch can be connected to Android and iOS devices using Bluetooth and can access the tracked data using the Timex app.
The Timex Metropolitan+ smartwatch tracks daily activity, including steps, distance and calories burned. The watch has a 42 mm brass casing and comes with a silicone strap. It also features quick release straps so you can easily change the bands easily. The watch is priced at Rs. 9995 and would be available exclusively on Amazon.in.
Speaking about the Timex Metropolitan+ smartwatch, Anupam Mathur, Head – Sales and Marketing, Timex Group India Limited, said, "An active lifestyle often makes you give up on important things in life. TIMEX wants its consumers to not give up on their style for functionality or vice versa. Metropolitan+ is for the modern day men who demand a fit and active lifestyle and are always connected on the go. It is a perfect fit for the men who are interested in tracking their daily progress but wouldn't want to sacrifice the beauty of a traditional watch on their wrist, a best of both worlds. With Metropolitan+, the daily lifestyles of our male consumers will become effortless, convenient and dynamic."