Titan JUXT smartwatch launched in India starting at Rs. 15995
With the smartwatch market just opening up, well-known watch maker Titan has now launched its first smartwatch in India – the Titan JUXT.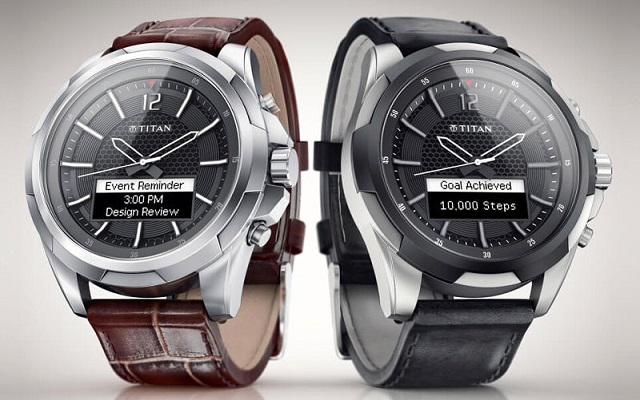 Titan has partnered with HP to launch the Titan JUXT smartwatch. The watch has an OLED display with toughened mineral glass crystal and a jet black dial with subtle honeycomb pattern at the centre with 3D indices. The device has a three piece stainless steel case and comes with genuine natural leather strap. The watch is priced at Rs. 15995 for the Stainless Steel case with Brown leather strap, Rs. 17995 for the Rose Gold Stainless Steel case with Black leather strap and Rs. 19995 for Titanium case with Black leather strap.
Speaking about the launch, Bhaskar Bhat, Managing Director, Titan Company, said, "Today, as we take our first step into the world of smartwatches, we once again, place the consumer at the heart of our approach. Our offering is a classic timepiece with features that are useful and relevant. JUXT is India's most stylish smartwatch. It has been designed for those who are appreciative of classic watches, yet want smart capabilities in their time piece."