Not everyone out there can afford to buy tablets like the iPad or the Galaxy Tab given that their prices are pretty high. And for the normal Indian consumer there are many tablets which are much affordable and are actually quite nice too.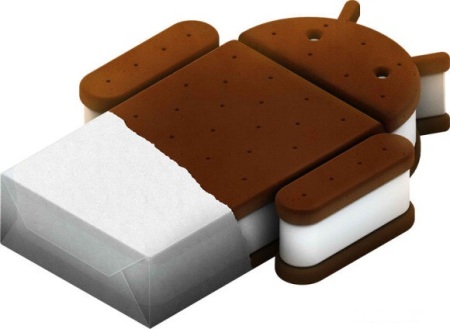 So we have compiled a list for all the prospective buyers who wish to buy a tablet within the price range of Rs. 10,000. The best thing about this list is that all the tablets that we are mentioning here are running on the latest Android 4.0 Ice Cream Sandwich. YES! So read on for more.

iBerry Auxus: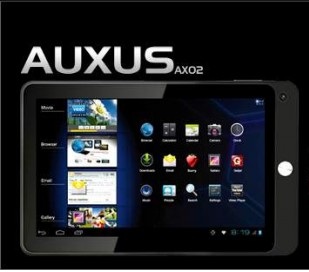 First up in the list of affordable tablets is the Auxus from iBerry, which was actually the first tablet in India to arrive with Android ICS pre-loaded. The Auxus also goes on to have some nice specs and features like 
7 inch capacitive touchscreen with display resolution of 800×480. 

1GHz ARM Cortex processor with 1GB of DDR2 RAM

4 GB internal memory, expandable upto 32 GB

2 MP camera at rear, 0.3 MP front facing camera

Wi-Fi, 3G connectivity via external 3G USB modem

Mini-HDMI, Mini-USB, MicroSD slot

2D – 3 D rendering support.

4000mAh battery

1 year on-site pick up and drop service for any problems with the tablet.
For all these features, the iBerry Auxus comes at a price of Rs. 9,900 which is a great buy. And if you wish to buy it or dig in for more specs of it, head over to the iBerry Auxus' official page.
 
Micromax Funbook: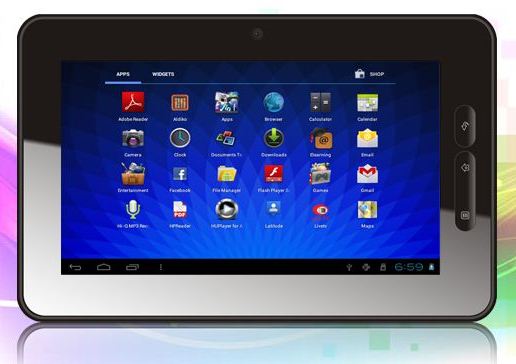 We all know that Micromax is one of the fastest growing mobile manufacturing brands in India and so how could they lack behind when it comes to a tablet. Micromax announced the launch of their Funbook just last week which goes on to arrive with Android ICS and is targeted to be an Educational and Entertainment tablet. Going by the features, the Micromax Funbook arrives with
7 inch capacitive touch screen 

1.2GHz processor 

512MB RAM

4GB internal memory with expansion slot of up to 32GB

0.3MP camera

Wi-Fi, Bluetooth, 3G dongle support

USB

2800mAh battery.
The tablet will also go on to provide educational content from Kindergarten to IAS and also study material for CBSE based subjects for all the classes. The Funbook will be arriving in the colour choice of Midnight Black & Slate Grey. It is priced at Rs. 6,499 with a one year warranty.
 
HCL ME U1: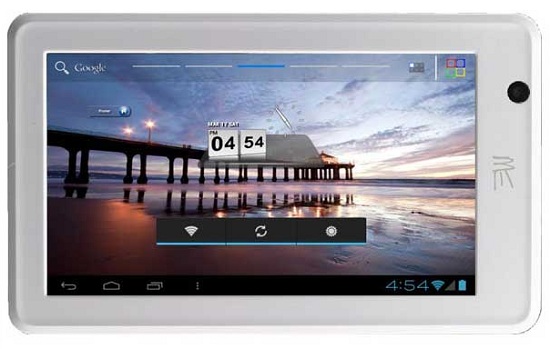 Oh and if we are talking about tablets, how can we forget HCL. The Indian giant announced the arrival of the HCL ME U1 in the markets just last week. This tablet is also aimed to be an educational and entertainment tablet bundled with free contents just like the Micromax Funbook. On the specs front, the HCL ME U1 also has the regular affordable tablet specs, like
7-inch capacitive display (800×480 pixels)

1GHz processor

512MB of RAM

4GB of internal memory

Front facing camera

Wi-Fi, USB port, mini USB port

MicroSD card slot

3600 mAh battery

Support for 3G dongles.
The ME U1 version will be priced at Rs. 7,999 and will come with free content worth Rs. 3,000 courtesy Hungama and much more. You can buy the HCM ME U1 directly from the HCL's own Store.
 
Zync Z-990: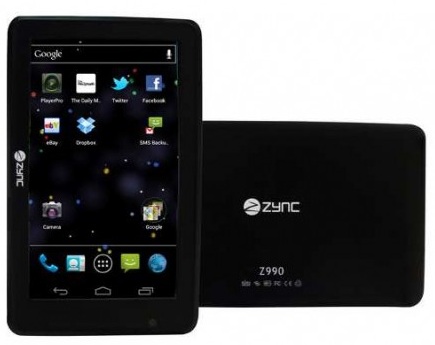 The Zync Z-990 is also into the race to win over your heart with its specs and the price. It is being brought out by Apple Group of Companies (India) and was launched only past month. The device is selling at just Rs. 8500 which packs in the following features:
7-inch TFT Capacitive Touch Screen with 800 x 480 pixels resolution

1.2 GHz processor

1GB RAM

Front Camera of 0.3 MP supports video recording 

4 GB storage, expandable Up to 32 GB

USB 3G dongle support

USB port 2.0, 

Wi-fi IEEE 802.11 a/b/g/n connectivity

HDMI port, 

Micro USB port

3600mAh battery. 
You can buy the Zync Z-990 for about Rs. 8,500.
 
Ainol Novo 7 Paladin: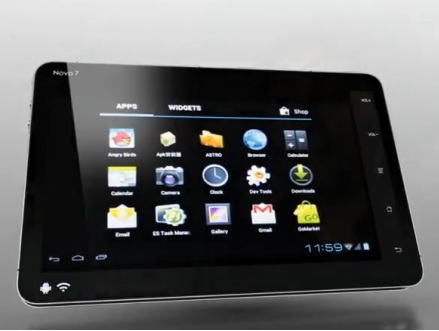 We shared with you the release of the Ainol Novo 7 back in December last year as it was the first tablet to run Android 4.0 ICS with a price tag of $100. At that time prospective buyers had to order the device from US but now the device is available in India by a seller on eBay as an upgraded version called the Novo 7 Paladin. The specs of the Novo 7 Paladin are impressive too. It has
7 inch capacitive touchscreen with resolution of 800 x 400 

1GHz Ingenic JZ4770 Xburst processor

512 MB of RAM

8GB internal memory, expandable by 8GB more (Total 16 GB)

Wi-Fi, 3G support via USB modem

HDMI, MicroSD slot

No camera 

Powerful 4000mAh battery

Pre-loaded games and software by seller
The Ainol Novo 7 is available for Rs. 7,999. 
 

So here are the Top 5 Android ICS running tablets within the budget-range of Rs. 10,000 and less. So which one are you going to buy?