Almost everyone aspires for high-end smartphones but few can really afford them. But, smartphones today are not just devices for communication, they also do much more like providing you helpful apps, helping you pass time, but most importantly they have become a mode of socialization – a status symbol. The Rs.15000-20000 range of cellphones is custom made for these purposes; providing us with phones with a suave form factor, user-friendly interfaces and mostly, a camera that will serve you good for all those pictures you want to post on social networks, all with a price that suits our pockets. If you aspire for a phone in this range, then we present you with the top 5 smartphones priced under Rs. 20000  for January 2014.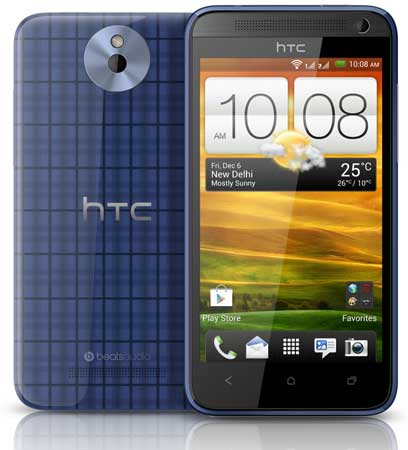 HTC Desire 501
Like we said, most phones in this range are engineered to help you strut your style – the HTC Desie 501 is one such phone. The entire philosophy behind this phone seems smooth and easy style. It provides smooth contours, a great looking glass screen and an Android 4.1 UI. The phone is simple and to easy to use. With regards to the specs, it comes with a 4.3-inch screen, 1.15 GHz dual-core processor, 1 GB RAM, and a 8-megapixel camera, Android 4.1, 8 GB internal memory and a 2100 mAh battery.
Price: Rs. 16,890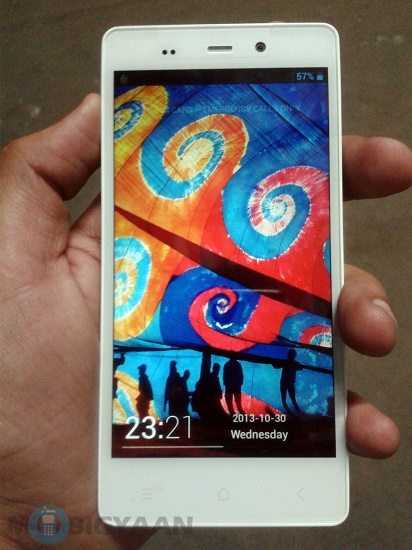 Gionee Elife E6
Gionee is an unlikely contender for this list. The Gionee Elife E6 might be slightly old but it is definitely a value-for-money phone unlike any other. The highlight of this phone is definitely its display – a 5-inch full HD IPS display which has an amazing display density of 441 ppi, making it the phone with the best screen in our list. The phone is designed to be sturdy yet stylish – comparisons with iPhone 4 in terms of form factor are not too far fetched. Under the hood, the phone comes with a 1.5 GHz quad-core processor and 2 GB RAM. Besides this, the phone comes with a 13-megapixel rear camera, 5-megapixel front cam, Android 4.2.2 and a 2000 mAh battery. While the phone has an MRP of Rs. 22,000 it is available in the market for around Rs. 19,800. Check out our review of this phone for a better look.
Price: Rs.19,800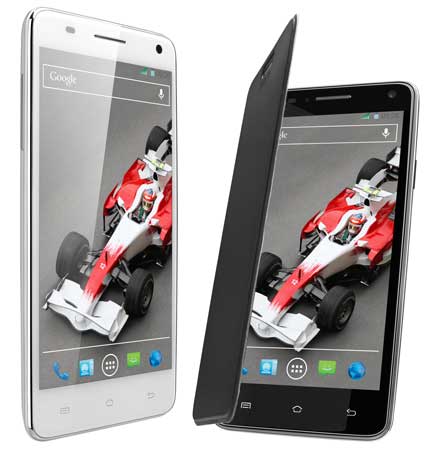 XOLO Q3000
If you are lusting for a king-size phablet but cannot venture near the Samsung Galaxy Note 3 for the sake of affordability, maybe you should veer your sights to the XOLO Q3000. It comes with a humongous 5.7-inch full HD display, besides other impressive specs. XOLO has a fad for performance driven phones and the XOLO Q3000 is no different. Its other specs include a 1.5 GHz processor, a PowerVR SGX544 GPU, 2 GB RAM, 16 GB internal memory, 13-megapixel rear camera, 5-megapixel front cam, Android 4.2 and a 4000 mAh battery. Its specs are definitely the most impressive we have found in this category. While the MRP of this phone is Rs. 20,999, it is available in the market for around Rs. 18,700.
Price: Rs 18,700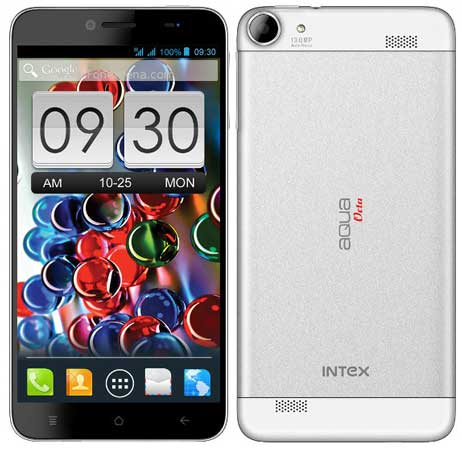 Intex Aqua Octa
Intex? You might be, for the lack of a better word, befuddled at the fact that we have included this company, generally known for its low-end phones in this list. But Intex has ventured into new territory with this phone which has much more than run of the mill features. It comes with a 6-inch HD OGS display, Android 4.2, 13-megapixel rear cam, 5-megapixel front cam and 2 GB RAM. But most importantly it is endowed with a 1.7-GHz Octa-core CPU (!). Yep, an Octa-core CPU is the what we are hoping the Samsung Galaxy S5 comes out with, which is why the Intex Aqua Octa figures on our list – it is the first Indian Octa-core smartphone.
Price: Rs. 19,999 (MRP)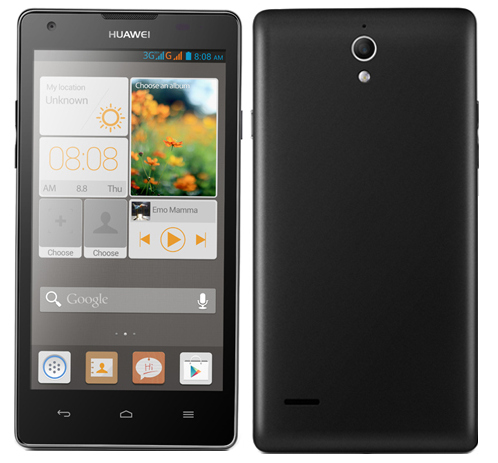 Huawei Ascend G700
Huawei, despite coming out with premium phones such as the Ascend P5 continues to address this range of smartphones. The Huawei Ascend G700 comes with good specs accompanied with a good price tag. It comes with a 5-inch HD display, 1.2-GHz quad-core processor, 2 GB RAM, 8 GB internal memory, 8-megapixel rear cam, 1.3-megapixel front cam, Android 4.2 and a 2150 mAh battery.
Price: Rs. 17,999 (MRP)