You know that you are on the road to being posh when you can afford a phone that is priced above Rs. 20000. But you cannot still overstretch your budget, can you? Well this is why we have brought you our list of the top 5 smartphones priced under Rs. 25000 for January 2014. The factors we have taken into consideration are the specs, the feel and mostly, we have curated them from new devices in the market.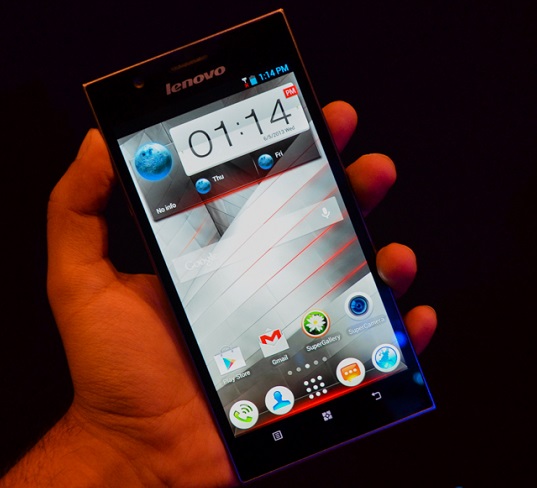 Lenovo K900 32 GB
The Lenovo K900 is a bit old for this list, but its price worthiness made sure that we could not skip it. The phone has actually given Lenovo a good status in the smartphone industry even though it is a new player on the scene in comparison to others. The Lenovo K900 is not your run-of-the-mill smartphone. It runs on a dual-core Intel Atom processor, has a 5.5-inch full HD screen and is a unibody phone made of steel and polycarbonate. Besides this, it has 2 GB RAM, a 13-megapixel rear cam, 2-megapixel front cam, Android 4.2 and a 2500 mAh battery. What's not to like? Add to that, its price listed online seems to have been cut down Rs.32,999 it debuted at.
Price: Rs. 24,285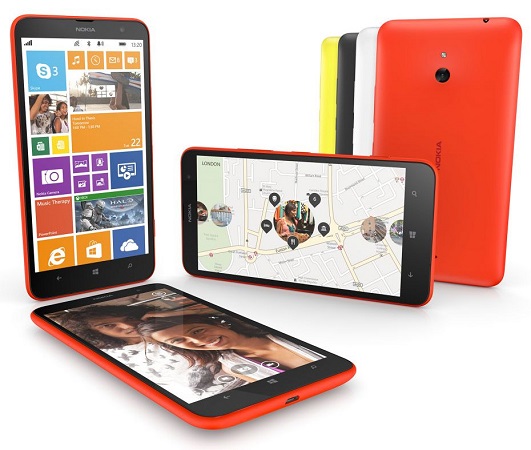 Nokia Lumia 1320
Nokia Lumia 1320 is a cheaper cousin of the awesome Nokia Lumia 1520. It has a 6-inch 720p display, a 1.7-GHz Snapdragon 400 processor, 1 GB RAM, 8 GB internal memory, 5-megapixel camera, VGA front cam, Windows Phone 8 OS and a 3400 mAh battery. The phone has the Nokia Lumia Black update in tow and Windows Phone is kind of a rising star which now has enough leverage for you to bank on it. If you love big phones, you should give it a look.
Price: Rs. 23,999 (MRP)
Samsung Galaxy Grand 2
The Samsung Galaxy Grand is a success story in itself – the reason behind its success was that it made the feel of higher priced phones such as the Samsung Galaxy S4 in a much cheaper price. The Samsung Galaxy Grand 2 has something new on offer – its screen size is 5.25-inches, which is something different than 5, 6 and 5.5-inch screens we see ordinarily. The reason we highlight this is that most people will figure out the ideal screen size for themselves when they take a phone in their hands. This one gives you more of a choice. It also has a 1.2-GHz quad-core processor, 1.5 GB RAM, 8-megapixel rear cam, 1.9-megapixel front cam, Android 4.3 and a 2600 mAh battery.
Price: Rs. 22,999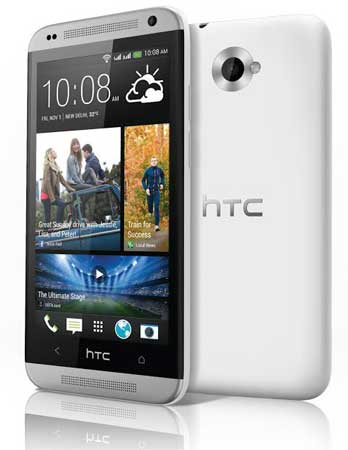 HTC Desire 601
The HTC Desire 601 is an upgrade to the HTC Desire 600 smartphone and is tailor-made for this range. It has a lot of awesome features such as Zoe Videos, Blinkfeed etc. It has a smooth design and the complete feel of a suave handset. Under the hood, rests a 1.4-GHz processor, 1 GB RAM and 8-GB internal memory. There is a 5-megapixel rear camera, 0.3-megapixel front cam, Android 4.2.2 and 2100 mAh battery on board too.
Price: Rs. 21,500 approx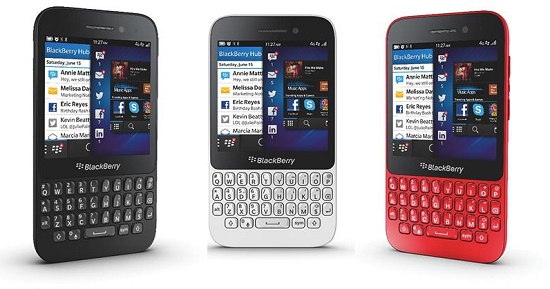 Blackberry Q5
Blackberry Q5 is a totally unlikely contender for this list. It is a bit old and well, it's from a company halfway in the ground already. But still there is something enticing about this phone. First of all, it has recently received a price cut which brings down its price to Rs. 20,000. Also, at 3.1-inches, it is the perfect combination of a touchscreen and a QWERTY keyboard. Inside, it has a 1.2-GHz dual-core processor, 2 GB RAM, 8 GB internal storage. Along with that, it has a 5-megapixel rear cam and a 2-megapixel front cam, Blackberry 10 OS and a 2180 mAh battery. Blackberry might have had drab year, but its devices are actually some gems which have been left hidden in its downfall – the Blackberry Q5 is one of them.
Price: Rs. 20,000